Born and raised in Goa, Katya Coelho is an international level windsurfer and India's first woman iQFoiler who began surfing at the age of 11. She is the first and only Indian female windsurfer to have competed in the Youth Olympics in 2014 and the first female Indian windsurfer at the Asian games 2018. Katya Coelho has 10 national gold medals to her name and 2 bronze at the Asian Open Championship in Techno 2015 and won gold in the iQFoil Women's Class at YAI Senior Nationals and 1st round of Asian Games Selection Trials recently.

Katya is currently represented by ENGN, an athlete representation company that exclusively works with Indian sportswomen. The company focuses exclusively on India's female athletes. Besides financial support via investments and sponsorships, ENGN also provides infrastructural support with nutrition, training, mental health coaches and any other need the athlete may require to improve her performance.
In this exclusive interview, Katya Coelho speaks about her journey as a windsurfer, her experiences so far, the most special achievements in her career, overcoming challenges, training regime to compete at the highest level and her ongoing preparations for qualification into the Asian Games 2023.
Q 1) When were you first introduced to windsurfing and what motivated you to pursue it professionally?
I started windsurfing 10 or 11 years ago. My father is a national level windsurfer and he introduced me to the sport. Ever since I was a child I was inclined towards the water as I learnt swimming at a very young age and that's how I cherish the sport and aim to get better at it.
Q 2) How was the experience of being the only Indian female to compete in the Youth Olympics in 2014 and the first female Indian windsurfer at the Asian Games 2018?
The Youth Olympics was an experience which I can't put into words as I can't describe the feeling of participating in such a high level competition. The fact that I was the only female windsurfer from India motivated me more as I was representing my country. I was 14 years old when I went to the Youth Olympics, it was a bit challenging for me but it was an unforgettable experience. For the Asian Games, my brother and I qualified and became the only Goans to do so. It was a memorable experience for both of us and it brought us closer to the goal which we set as we want to popularise windsurfing in India.
Q 3) You have won 10 national gold medals, 2 bronze at the Asian Open Championship in Techno 2015 as well as other accolades. Which achievement has been the most special for you and why?
All my medals mean a lot but if I have to choose then the iQFoil medal I recently won, which was the first for India and it was held in Thailand. It was also my proper first international tournament which I won.

Also read: Our aim is to become the largest sports data, tech and content company in the world: Sportz Interactive COO Sanket Sawkar
Q 4) What are the challenges of pursuing a career in windsurfing in India? How did you overcome them?
I'm still overcoming a lot of challenges in the sport. Windsurfing isn't widely recognised in India which means we don't get a lot of financial support, even after reaching a certain level. If more Goans or Indians get into the sport and go on to achieve more for the state and country, it would be very helpful. We don't have a large fleet in India so training becomes a bit of a problem which is why I'm always training with my brother.

Internationally, they have a fleet of 7-12 sailors who are sailing everyday together and that is how you improve your skills. Since we don't have access to that kind of fleet, it's challenging. There are also minor challenges that we are slowly overcoming. However, I would like to thank ENGN for helping and supporting me as it's really helping me in my journey.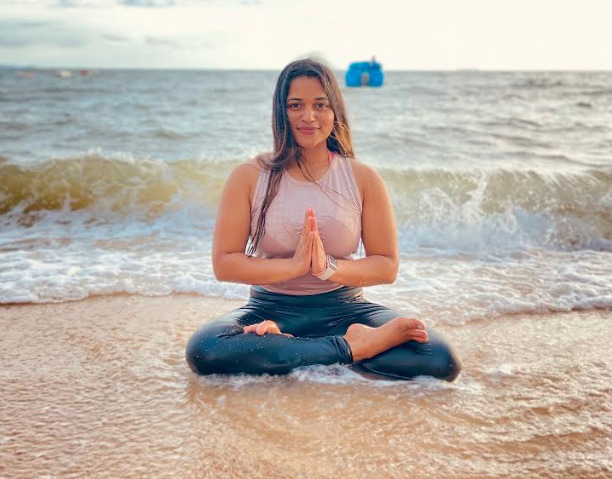 Q 5) Tell us about your training regime before a big event. What are the steps that you take to ensure you can compete at the highest level?
I've changed from windsurfing to iQFoil which is just an elevated version to sailing. The only difference is that there is a carbon mask under the boat so it comes up off the water, it's not just gliding off the surface, the entire boat is above the water. For this my training schedule has completely changed and I'm working on my muscle building and weight training.

My schedule is very packed, being an athlete is not easy. I train twice a day at the gym if I'm not able to sail for any reason (such as weather) or otherwise I spend at least two hours in the water. This is roughly how my training schedule looks like. For a sport like mine it takes an hour just to rig the entire equipment and make sure everything is alright. So 'training' involves a total of 4-5 hours just on all of this.
Q 6) How are your preparations going for the qualification of Asian Games 2023. Are you optimistic about your chances?
Yes I am, I'm very optimistic about my chances for the Asian Games. I'm working very hard towards it and I recently had a trial run with 12 races and won all of them. The second round of qualification will be in January and I feel pretty confident about that as well because I know I'll give my 100% so I'm really looking forward to it.