(Badminton news) Badminton player Rujula Ramu at the age of just 16 has already made a name for herself in badminton. Born in Benguluru, Karnataka Rujula Ramu started her career at the age of just 7. Rujula Ramu has won gold in U-17 Singles and in U-17 Doubles while she also bagged a silber in U-17 Mixed Doubles at the South Asian Regional Junior Badminton Championship in September at Guwahati. Along with that Rujula Ramu has won various other competitions at state and national level and she is on her way to try and achieve bigger things in the future.
In an exclusive interview with SpogoNews, Rujula Ramu talks about how her interest developed in Badminton, support from her parents and also mentions her most special achievements. Rujula Ramu also talks about a few of her idols who inspire her and her plans for the future. Rujula Ramu also highlighted her preparation for tournaments and emphasised on the importance of mental strength.
Rujula Ramu Interview:
Q1- When were you first introduced to badminton and what motivated you to pursue it professionally?
I was introduced to badminton in 2014, my mom and I used to play at home every day before I started going for coaching. My mom says she tried different sports with me but I was more attracted to badminton and after a few months she enrolled me at an academy that was close to our house and I played it as a hobby. After I started going for coaching, I really started liking badminton. I really thank my parents for allowing and encouraging me to play the sport. As I started playing tournaments my interest in badminton intensitied and I started to persue it professionally.
Q2- You have a number of international, national and state achievements so far. Which one is the most special for you and why?
I have three memorable achievements, the first one is when I won my first state ranking badminton tournament and it was on my brother's birthday, the second one was when I won the 3 titles in Mandya that is U-17, U-15 singles and U-15 doubles and dedicated that to my favorite actor Puneeth Rajkumar. The final one was when I got selected to represent India for the first time in the Asia regional Badminton championship and I won the U-17 singles and doubles and I was also runner-up in mixed doubles.
Q3- How do you prepare physically and mentally before a big event? How important is mental strength to compete at the highest level?
Physically I try to work on my fitness and be more careful with my health so that I don't fall sick. I focus more on my diet and give more than my best in practice sessions. Mentally I try to remain calm, focused and controlled. Before the match I try to remain confident and have a positive mindset. The main thing required to achieve great things is to have a good mental strength, one can always remain in control when the mind is strong.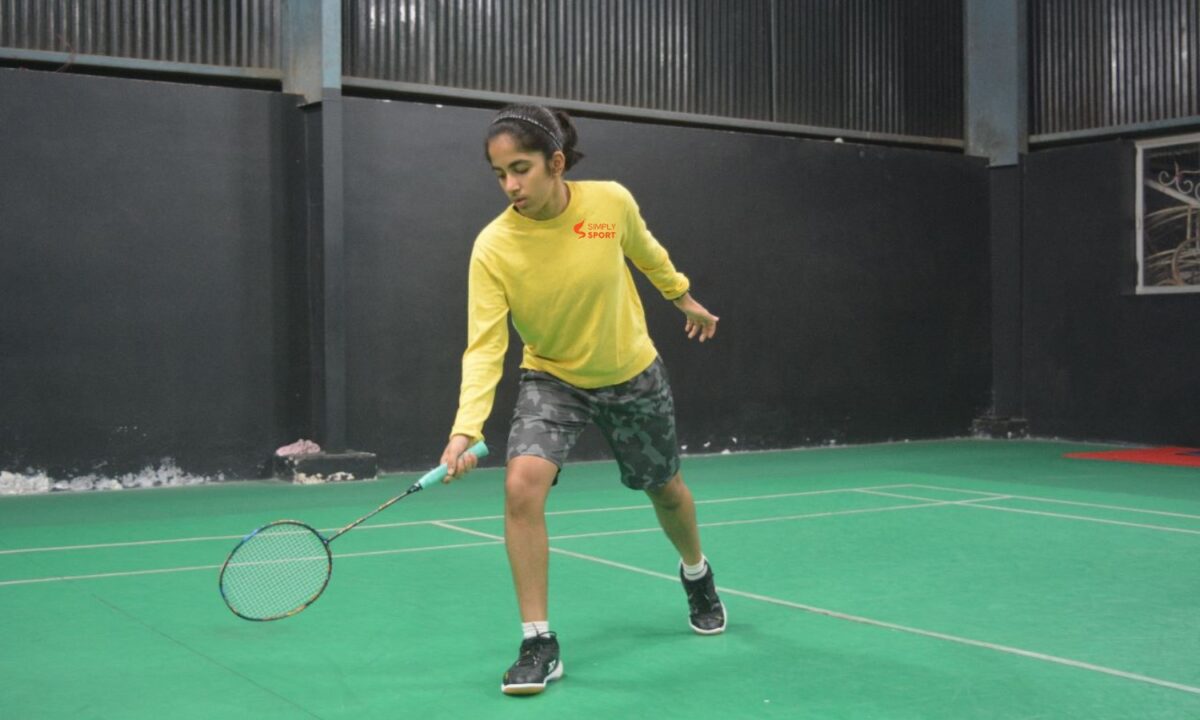 Q4- Who are some of your sporting idols and why?
First one is Saina Nehwal. I really like the way she is determined and strong on court and gives her best every time. The second one is Carolina Marin. I am inspired by her aggressiveness, josh and her attacking game. Serena Williams inspired me with her willpower and finally Rafael Nadal. I like the way he keeps himself calm and despite several injuries he is determined to get back to his best form.
Q5) What are some of the biggest challenges that you have faced as a badminton athlete in India? How did you overcome them?
There have been some challenges along the way but I'm really grateful to the Simply Sport Foundation. They have been providing me financial support which is a big motivation factor. They help me with my travel expenditure and gear which allows me to focus on my practice. They have also provided me with a nutritionist who advises me on my diet which has improved my fitness.
Q6) What are your future goals as a badminton athlete? How are you working towards achieving them?
As of now I am focusing on winning gold in nationals and then the focus will turn to international tournaments. I want to represent India and get results at the highest level in order to become "WORLD NO 1". To pursue it I will really need to work hard, stay determined, down to earth, focused and give my best every single day.
Also read: I have been rewarded by cricket due to my persistence: Mumbai Ranji player Deepak Shetty