Jenson Brooksby wins Newcomer of the year award as Federer is fan favorite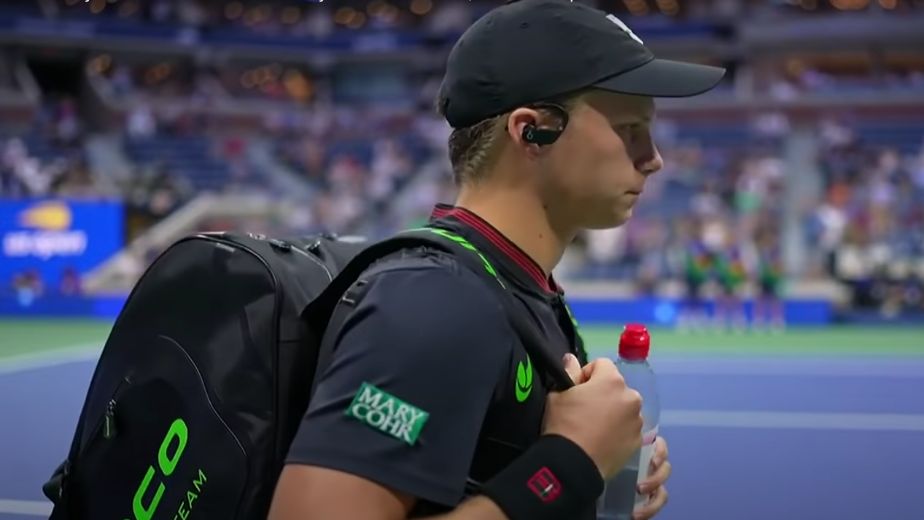 (Tennis news) Jenson Brooksby won the ATP Newcomer of the year award for his outstanding performance in 2021. Roger Federer won the fans favorite award for the 19th straight year as the 40 year old is recovering from a knee injury.
Brooksby started the year with a ranking of 314 and after 11 months he is currently ranked career best 56. The 21 year old won 15 matches this year and only had one victory on the tour prior to this year. He reached the finals at Newport and reached the semifinals in Antwerp where he defeated Reily Opelka in the opening match. Brooksby's best came at Washington where he reached the semifinals without dropping a set and defeated Felix Auger-Aliassime, Frances Tiafoe on the way.
At the Grand Slams, Brooksby made his debut at Roland Garros and lost in the first round to Aslan Karatsev. He took revenge at the US Open by beating Karatsev in the third round and beat Taylor Fritz in round two but lost to Novak Djokovic in the fourth round. Brooksby had made his debut at the Grand Slams three years ago at the US Open. He had qualified for the Intesa Sanpaolo Next Gen ATP Finals but had to withdraw due to an abdominal injury but he beat fellow Gen stars to win the award.
"First, after the adversity I'd faced in 2020, not being able to play any matches and just knowing what it takes to win… fighting through that adversity to win the title in my second week in South Africa. Secondly I was proud of how well I adjusted to big moments and how well I consistently did in the Challengers after winning that first title, especially in Tallahassee and Orlando during that time of the season," Brooksby said. "I'm proud of how I've been committed to my process and doing the things I need to do. I know there's still work to do in that, but I've made good strides this year. Third, I'm proud of how well I translated my game and my belief into the ATP Tour tournaments. I translated my game really well and I had good results starting with my first ATP tournaments."
There was no surprise in the ATP fans favorite award as Roger Federer took home the title for the 19th straight year. Federer had only played 13 matches this year as a knee injury kept him out of the tour since July, he lost to Hubert Hurkacz at Wimbledon this year in the quarterfinals which was his last match of the season. Federer is expected to come back next season after Wimbledon.
Also read: Hebert and Mahut receive doubles honors as Karatsev wins improved player