Sportly.Me is helping young athletes to get better together within their sporting community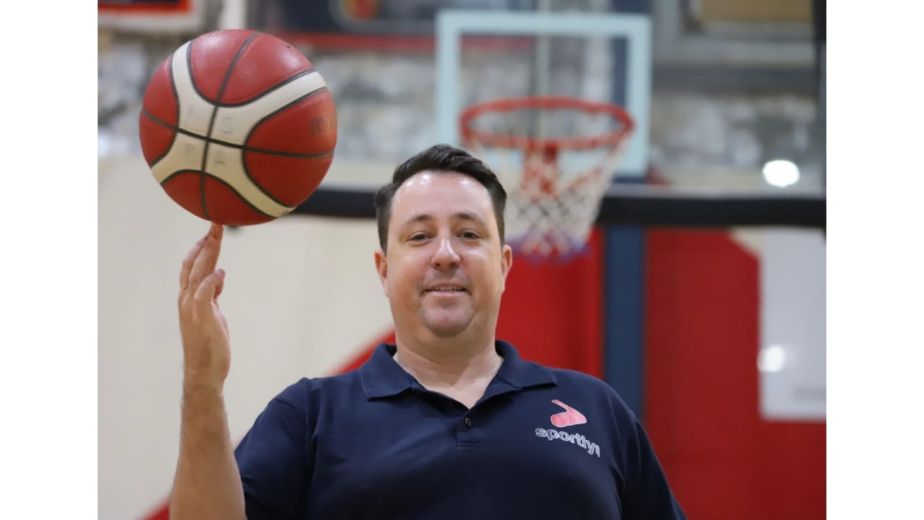 For any country who sets their sights on becoming a sporting nation, ensuring it's young players reach their full potential in a safe, fun and supportive environment is key. As the world is gearing towards a more digitized future, transitioning training communities to an online space is the need of the hour, especially at a time when young athletes are being forced to train remotely due to the ongoing pandemic.

In an exclusive interview with SPOGO, Damien Thomson, Founder of Sportly.Me sheds some light about how the platform is helping coaches train more effectively, impacting the physical and mental health of young athletes, inspiration behind the platform, expansion in Asia and future goals.

What inspired you to create Sportly.Me?

I have 2 daughters, both who have commenced their journey through competitive sport, and elite pathways programs in Basketball. At the time, my eldest daughter (now 14) was training very hard to make a representative team, however she kept sustaining soft tissue injuries, keeping her sidelined for 1-2 weeks at a time and disrupting her preparation.

I searched and trialed multiple apps, looking for a way to help her monitor and analyse the areas of training that she was focussing on and more importantly, not focusing on, which could be contributing to these injuries. All the platforms we trialled were either too complicated for junior athletes, or did not provide the necessary insight for her coach to see what she was doing.

At the same time, my younger daughter was falling in love with the sport and inspired by her older sister, however was too young to access social media, which is where the majority of content is shared by clubs, players and coaches, so she was missing out on the fuel to help stoke the passion, develop and motivate her as an athlete.

So, given this dilemma, we decided to build Sportly.Me - a development platform specifically for junior athletes, where they can interact safely within their sporting community and get better together.

How important of a role does Sportly.Me play in the development of junior athletes at the grassroot level?

Sportly.Me has proven to be a valuable tool for any junior development program. It's versatility enables it to be equally central to a grassroots program as it is to an elite representative team.

For clubs and coaches working with future stars in grassroots development programs, Sportly serves as a great resource for centralising and sharing training workouts, monitoring training progress and providing feedback on individual technique through our unique coach connect feature.

Further, Sportly.Me eliminates the need for multiple apps to take care of the administrative elements of junior teams. Through our paid subscriptions we offer teams group chat channels, game and training scheduling and club wide updates.

As the players development and training focus evolves from primarily skills based to encompass strength and conditioning, then Sportly.Me continues to support them along their journey… and for those looking to a future career in their chosen sport, we can provide them with a Sportly.Me Training Passport - a historical overview of their entire training patterns, achievements, teams and results.

How does the data tracked on Sportly.Me improve effectiveness in training?

We focus on providing coaches and players with data across 3 core areas to help promote effective training.

Firstly, Sportly.Me is a platform that encourages Development of all athletes no matter their level of ability, so it's not surprising to learn that we provide insight into how athletes are developing - not just with their skills, but equally as important for a balanced training program are the other focus areas including speed, strength and stretch.

Secondly, we capture performance data to help coaches and players visualise their improvement, or, identify areas for improvement. Features such as screening tests, game & stats tracking are powerful tools for driving performance outcomes from training.

Finally, and arguably most importantly, Sportly.Me helps reduce the risk of injury through over (or under) training, resulting in players spending more time on court and performing at a higher level when it counts. Physical and mental wellness tracking combined with advanced training load analysis are important feedback tools for any training program, and Sportly.Me makes it easy for players to log and coaches to review data.




How does Sportly.Me place importance on mental wellbeing?

The psychological benefits of sport on children's development and engagement are well documented. Mental wellbeing can impact player performance and enjoyment of the sport just as much as physical wellbeing.

During the current pandemic, the restrictions on junior sport have meant that young athletes have been unable to connect with each other, their coach or their clubs, providing no relief from the very distressing situation. In fact, studies have revealed that youth suicide ideation during Covid was 1.75 - 2.0 times higher than before this period.

Sportly.Me provides a mechanic whereby players can report and track both their physical and mental wellbeing on a daily basis. This information is shared with their coach who can then contact them directly to discuss any highlighted concerns or direct them to organisations that are qualified to deal with mental health.

How important of a role does community building play to encourage junior athletes to get better together?

Community is vitally important to the engagement of young athletes across a sport. Children start to develop a strong affinity to a sport (and their sporting heroes) from as early as 6 years of age, well before they are able to access social media, which is unfortunately where all the entertaining content lives. Our vision for Sportly was to bring some of this content into a sports focussed community, that was an accessible, safe environment for kids of all ages to participate.

To help realise this vision, in May of this year, we appointed a professional basketball player and emerging Australian Superstar, Shyla Heal, as our first brand ambassador. Shyla is able to engage with athletes through the platform to help motivate, educate and inspire them to reach for the stars.

Similarly, clubs, associations and academies are able to share content with their members through the platform, all with the intention of helping everyone get better together.

What are your plans for the Asian/Indian market in the near future?

We are very excited about our expansion into the Asian region. We see India as a key market for us as they start to emerge from the Covid restrictions. Sport is such an important part of life for so many young people across India, and we are seeing a growing investment by both local and international academies to help develop these kids. As the only development and community platform that has been developed exclusively for junior athletes, Sportly.Me is well positioned to help these academies execute their training programs.

Similarly, Sporty has a growing physical presence on the ground in India. We already have much of our development based here and are in the process of increasing our staff across sales and client support. This is reflective of the size of the opportunity and our commitment to the market.

Which are the teams and associations that Sportly.Me is currently associated with?

Sportly.Me was initially launched to support the sport of Basketball. As part of the platform rollout, we worked closely with our foundation partner - Basketball NSW, to support their 2021 High Performance Program and State representative teams. As part of their program, Sportly has supported over 1.2m minutes of activity and upwards of 22,000 logged training sessions.

Following the completion of this launch, we have commenced pilots for some of Australia's leading sporting academies, multiple local basketball associations and numerous local basketball teams.

What are a few of the success stories of teams/associations that have made use of Sportly.Me?

We have a relatively short history, so we are really just getting started in this space. My most memorable story, however, was seeing a u12 team start using the platform for the first time during a covid lockdown. Sportly allowed their coach to share workouts and run competitions during this period, so all the players could continue training at home. The young kids would upload the videos of themselves training, and their coach would provide feedback. Once out of lock down, this team went on to qualify for the premier division in their local competition!

What is your long term vision and goals for Sportly.Me? How do you plan to achieve them?

Our long term vision for Sportly is to connect and support young athletes all around the world to help them achieve their individual goals through sport. This doesn't mean that they all will compete at an elite level, we like to think that we can help them become the most Sportly version of themselves.

While basketball was where we started our journey, today we have already launched a version for netball and are preparing to release similar apps for volleyball, softball, cricket, football, triathlon, water polo and many more to follow.