Rublev and Tsitsipas getting ready for rematch at Rotterdam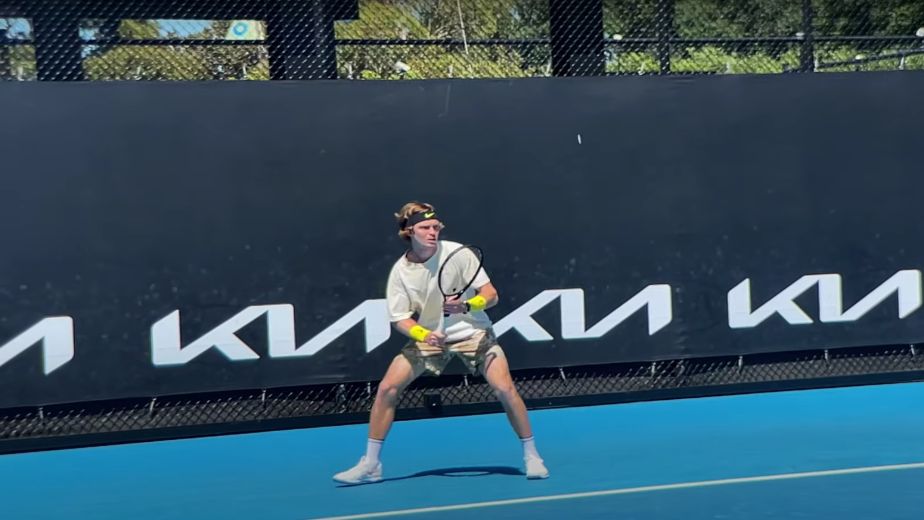 (Tennis news) ABN AMRO World Tennis Tournament, Rotterdam will begin from February 7th as the qualifiers will start from today. The first ATP Masters 500 event of the season will see the top players battle in the Netherlands, the main draw list has been published and the four qualifiers will be decided in two days. Stefanos Tsitsipas and Andrey Rublev will be playing their first event after the Australian Open as the Greek good will be ready to avenge last year's semi final loss against the Russian. Here are the top players to watch out for in Rotterdam.
Stefanos Tsitsipas
Tsitsipas was well in form at Australia reaching the semifinals until Daniil Medvedev ended his run. Medvedev will not be seen in action for a week and Alexander Zverev is currently at Montpellier which makes the world number 3 the top seed of the event. Tsitsipas had reached the semifinals last year by beating Karen Khachanov and Hubert Hurkacz on the way. The 23 is six wins short of 200 career victories and can face Alex De Minuar in the quarterfinals.
Andrey Rublev
The Russian started his season at Australia with a below par performance against Marin Cilic in the third round. The world number 7 dropped a place after the performance and needs to defend his title to protect his rankings. Rublev has won 142 matches in hardcourts against 85 losses and 6 of his titles have come on this surface. The 24 year old will be playing for the fourth time and has at least reached the quarterfinals in his last three appearances. He will start against a qualifier and has the possibility of facing Aslan Karatsev in the quarterfinals.
Felix Auger-Aliassime
Felix already has 7 wins in his pocket within a month of the 2022 season. The Canadian showed unreal guts while winning the ATP Cup and was a point away from making it to the semifinal at Australia. He lost in the first round at Rotterdam last year but was the runner up to Gael Monfils two years ago.
Denis Shapovalov
The world number 12 started the season with a loss against Daniel Evans then had a 7 match winning streak which was snapped by Rafael Nadal at Australia. Shapovalov will be playing at Rotterdam for the third time, in 2020 he came back without a win and in 2019 reached the quarterfinals. He and Feilix have the most wins in this season amongst those playing at Rotterdam.
Also read: Zverev reaches last four with huge victory at Montpellier