Andy Murray records first victory of the season at the Sydney Tennis Classic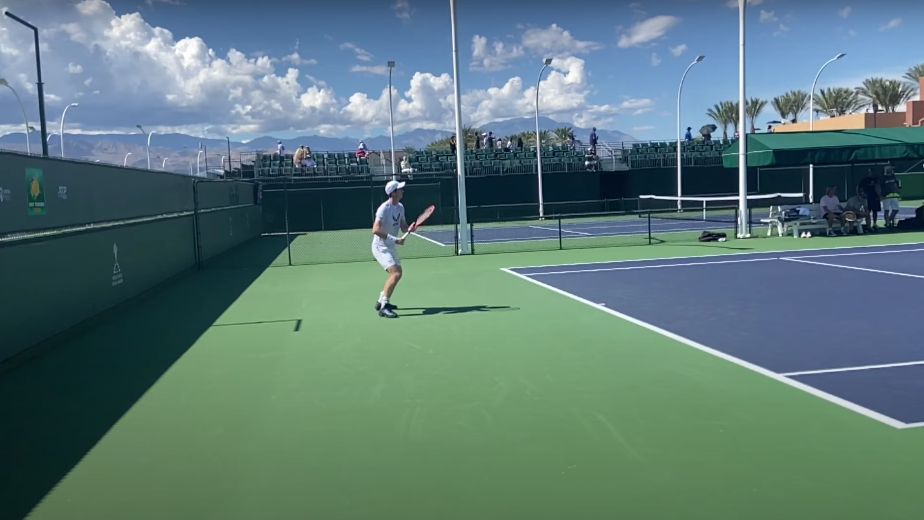 (Tennis news) Andy Murray got his first win of the year in the first round at the Sydney Tennis Classic. He beat qualifier Viktor Durasovic for the second time after facing him in Stockholm last year. Durasovic's first serves were over 195 km/hour but could not find the strokes to follow it up as Murray's returns were equally good. A forehand error in the 6th game gave Murray the breakpoint and it gave the chance for him to take the set.
Murray's serves were slower than his opponent but knew how to attack his returns as he only lost one point of his first serve in the match. The former world number one then went to hit his classic lob and quick reflex volleys at the net then hit a forehand return winner to end the match. Murray defeated Durasovic 6-3, 6-1.
"It is perfect conditions here," Murray said in his on-court interview. "It feels like you are playing indoors. It is really nice to get your range here and hopefully I can carry that through to Melbourne. I was hoping to get matches in Melbourne last week, but that didn't happen. Thankfully the tournament organisers and Tennis Australia agreed to give me the wild card and the opportunity to play here and I am very grateful for that."
Alexei Popyrin who has reached the third round twice at Melbourne could not give his home crowd what they wished when he made an early exit. Pedro Martinez played exactly like how he intended as he finished certain points without the use of power and gracefully sliced the ball away. The Spanish players are known to be hardcore baseliners but Martinez did not stay much on the baseline as he came into the net on 17 occasions and only lost the point on thrice.
Popyrin started the second set with a huge forehand winner as the 6 foot five inch player broke the Spaniard to take a 2-0 lead. If it was raw power for the Aussie player then it was planning and execution for his opponent which worked out for the latter. Martinez defeated Popyrin 6-4, 6-4.
Brandon Nakashima has started the 2022 season with a second victory over Fabio Fognini and the 20 year old has now played four tie breaks in two matches. The Next Gen Finals player had defeated Fognini in San Diego last year in their first meeting. The match had 12 aces and 175 points in total from just two sets as Nakashima needed some defensive magic to prevail over the Italian firepower. Nakashima defeated Fogini 7-6(9-7), 7-6(8-6).

Also read: Goffin and Fognini celebrate comeback with victories at Sydney