Our vision is to create a sustainable sporting ecosystem in India - Pranav Marwah, CEO of Marwah Sports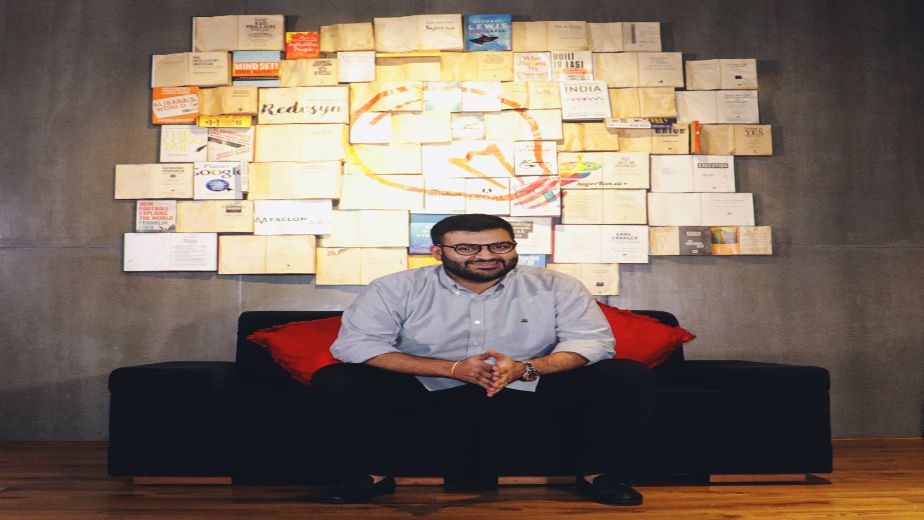 The sporting landscape in India is slowly shifting from what was once considered a recreational activity to a viable career option, but the lack of infrastructure and awareness continues to stand in the way of many aspiring athletes fulfilling their lifelong dream in making a career in the sports industry. However, the situation continues to change everyday albeit slowly to make sure that future generations have a structured pathway and the best facilities to compete with their peers at the highest level and win honours for the country.
In this exclusive interview with SPOGO, Mr. Pranav Marwah, CEO of Marwah Sports speaks about his company's ambition of becoming a leader in sports infrastructure and education, evolution of the Indian sports ecosystem and its potential, making India's vision of being a sporting nation a reality, overcoming challenges and his future goals.
Q 1) How is Marwah Sports striving to become a leader in sports infrastructure and education?
A: Marwah Sports' vision is to enable the creation of a sustainable sporting ecosystem in India, and to back innovative entrepreneurs in their quest for disrupting the status-quo. In our experience, the best way to do that is to work bottom-up, and constantly deliver quality end products. Being a leader isn't just about throwing in a bunch of words together in a vision statement – it is leading by example. Lofty words and big money aren't always the solution – focusing on the process and executing efficiently is. Whilst nothing is going to change overnight, it is paramount to be patient. We are here for the long run, and hope that our work positively affects the generations to come and not only this one.
Q 2) According to you, how has the Indian sports ecosystem evolved over the years? How much potential do you see in terms of growth?
A: The Indian sports ecosystem has steadily evolved from nascency towards consolidating early growth. Private equity players' growing interest in this ecosystem is a good indicator of the sentiment towards this ecosystem – but more needs to be done to ensure we build solid foundations that enable scale and not crumble under the weight of expectations. With an increased participation from large private business houses, there is renewed vigour that Paris 2024 and/or Los Angeles 2028 could be watershed moments in Indian sport.
Furthermore, with a spurt in entrepreneurs across technology in sport, innovation and data is fuelling growth. Investing in companies like SquareOff and Sporjo furthers our belief – focus on value creation and not valuation, and the latter will follow. We have only begun to scratch the surface of what's to come in the next decade.
Q 3) What do you think needs to be done to make India a sporting nation? What are the steps that Marwah Sports is taking to make that vision a reality?
A) We are a nation of supporting heroes. Indian sport has traditionally not had heroes outside of mainstream team sport like Hockey or Cricket, but that's been the greatest shift. From Abhinav Bindra to Mary Kom, from Neeraj Chopra to PV Sindhu, and from Bajrang Punia to Mirabai Chanu, numerous heroes have emerged. What do heroes bring with them? The aspiration and belief that anything is possible, stirring on future generations. We need to champion our champions!
Sport is slowly shifting from being considered recreation, to a potential career path, and our heroes are the ones to credit for that. What aid needs is to take the next step towards glory and for that, we need access to global methodologies of education - physical and theoretical. Partnering with global sports institutes and technology companies, focusing on developing high quality, world class training facilities, and investing and working alongside passionate founders, we are trying to make an impact by delivering value.
For example, at Mumbai Ultras, our aim is to provide aspiring young footballers the balance of working in sport, whilst delivering top quality training and coaching infrastructure and enabling their aspirations of playing sport professionally.
Also read: The match is won in the mind even before the fight begins - Indian taekwondo athlete Anisha Aswal
Q 4) As CEO, what are the various challenges you face in your role and how do you overcome them?
A. A big challenge is often finding the right talent to work in the business of sport. Passion for watching sport, or enjoying playing a sport, does not ever equate itself to having the aptitude to work in the business of sport.
One of the main ways of overcoming this issue is investing and working alongside industry experts like G Srinivvasan at Sporjo, and driving the narrative to be a part of the change, rather than just bang on about it.
Another frequent challenge is the lack of understanding/context of the ecosystem from the venture investing world. Money doesn't solve the problem, value does, and that's a constant learning process!
Q 5) According to you, what is the need of the hour that Indian youth can most benefit from in terms of sports infrastructure? What is being done to address those issues?
A) India has often been referred to as the 'sleeping giant'. We have finally started waking up from this slumber. The onus of taking the next step should fall on the shoulders of both the public and private sectors. Balanced participation from the public and private sectors is the need of the hour. The state of Odisha has led by example – and we can collectively see the end results of trusting the process, backing decision makers, and not cutting corners. Accountability will remain key for India to be seen as a nation with aspiration, ability, and knowhow – from us to the rest of the world.
Quality control and standardising the growth of sporting infrastructure is key. For example, the Football Association of England stipulates very clearly the quality end product and specifications needed to dip into public resources, and to get the right accreditation. Less fly by knight operators in it for the quick buck, and more people with pedigree who put the sport and the sportspersons first.
India needs world-class sporting facilities and infrastructure that is accessible for even the common man. We hope to make that a reality.
Q 6) What are your long-term goals for Marwah Sports and the Indian sporting ecosystem? How do you plan to accomplish it?
A) Quite simply put, focus on delivering value – to our partners, to our entrepreneurs, to our players, to our coaches, to our backers, and to ourselves! We have allocated a healthy corpus to deploy over the next 24 months in creating world-class sports infrastructure across the country, and hope to let our work do the talking!
We are also kickstarting thinQsport, a sports technology investment program, alongside industry stalwarts and luminaries, to enable unhindered global market access and POC opportunities, whilst providing capital and resources to focus on product building and sales.