My dream is to represent India at the Olympics: Afreen Hyder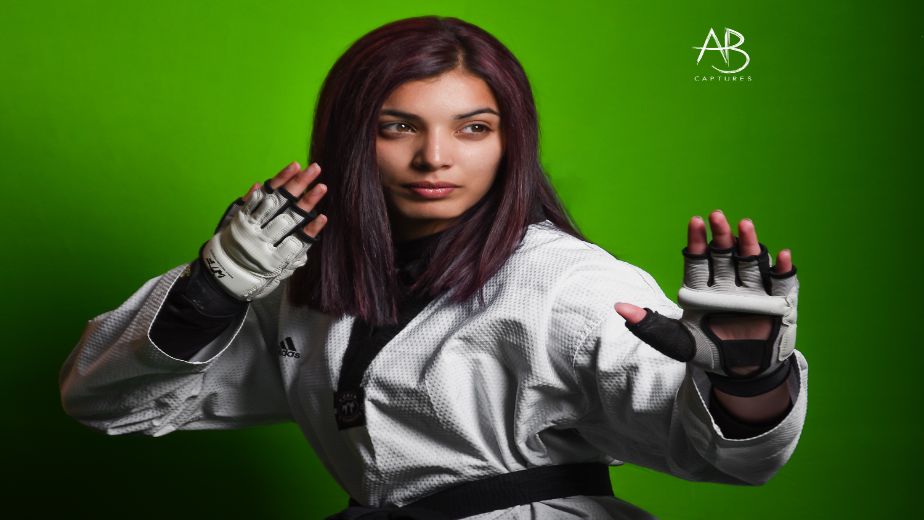 A true champion is one who overcomes odds to chase their dreams, who lets their performances speak for themselves despite not getting the limelight in mainstream media. 22 year old Afreen Hyder is one such example of a true champion. The All India rank 1 in the under 62 kgs category is a national champion and an inspiration to the next generation of girls who wish to pursue combat sports in the future.
In this exclusive interview, Afreen Hyder speaks about her journey, overcoming challenges, getting support from her parents, special achievements, representing India at the Olympics and her message to girls who aspire to pursue combat sports in the future!
Q 1) How did a girl from Kashmir get inspired to take up Taekwondo? Tell us about your journey and what motivated you to pursue taekwondo professionally.
For me, Taekwondo started as a hobby which eventually turned into a passion. I began playing the sport at just 7 years old when I was in school.
Q 2) As a girl involved in a combat sport, what are the challenges that you have faced in wanting to pursue taekwondo professionally?
I have been breaking stereotypes since the beginning of my career. Practicing in Kashmir was not easy because of societal pressure, being subjected to taunts and even threats but that hasn't stopped me. There was also no proper facility to train, nor a sports culture, but that's quickly changing now and it makes me happy.
Q 3) How have your parents stood by you and supported you in your journey? Who are some of the people who have played a big role in your career so far?
My parents have always been very supportive of my career, especially my mother. They ignored the many societal pressures and let me chase my dreams. I have recently signed with the Punit Balan Group and they have also supported me very well.
Also read: My goal is to be the first Taekwondo Olympian from India: Shivansh Tyagi
Q 4) You were the first official junior medallist for Jammu and Kashmir. What are some of the other special moments in your career and why?
Achieving my All India rank 1 was an extremely special moment for me and I'm the only athlete from the state of Jammu and Kashmir to have made it to the World Rankings. I believe that I can bring about a change in the sports system in Kashmir so that more champions can be developed from the state.
Q 5) Do you believe that you can represent India at the Olympics one day? If yes, how are you preparing for that dream?
Yes, I do believe that I will represent India at the Olympics one day and make everyone proud of my achievements.
Q 6) What is your message to all the girls out there who wish to take up taekwondo or any other combat sport professionally but are faced by societal pressures?
I've had to face all sorts of odds in my career but the negative aspects of my journey have also made it a great ride. I have learnt a lot in the process and would like to tell other girls who wish to take up Taekwondo to always chase your dreams, no matter what.