Rafael Nadal and Nick Kyrgios progress to the third round at Wimbledon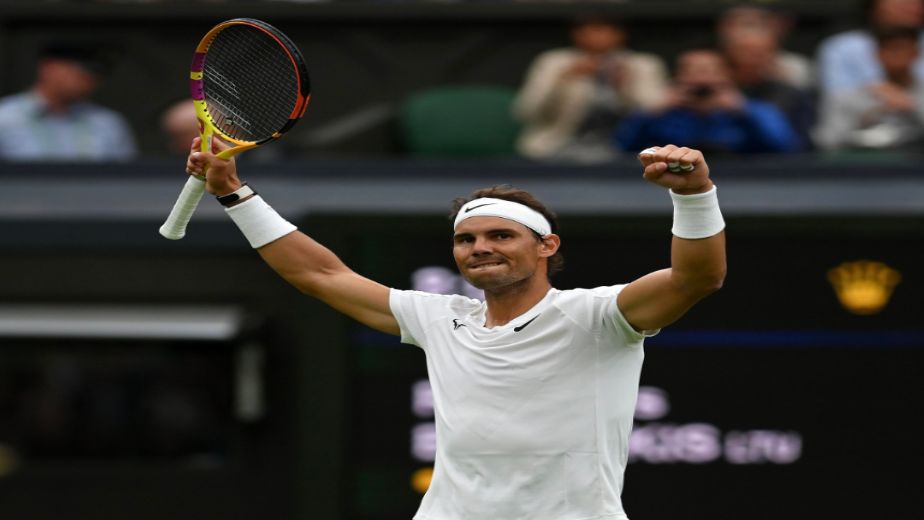 (Tennis news) Rafael Nadal continued his quest for a calendar Slam with a successive four set victory to progress into the third round after defeating Lithuania's Ricardas Berankis 6-4 6-4 4-6 6-3. The 22 time Grand Slam winner will take on Lorenzo Sonego in the next match and will look to secure his 308th Grand Slam victory, having already gone ahead of Martina Navratilova and being in fourth place in the all-time list. However, it was far from a perfect performance from the Spaniard with many unforced errors during the match.
In the post match interview, Nadal said "It's important for me to accept that things are not yet perfect, be humble and accept the challenge. Every day is a challenge, all the opponents are difficult - we are playing the best players in the world. I didn't play much on grass in the last three years so every day is an opportunity to improve. I'm through and I'm very happy with that. I need to improve. But the fourth set was much better, a good level of tennis and the serve worked better."
In other results, Nick Kyrgios defeated Queen's Club finalist Filip Krajinovic 6-2 6-3 6-1 in less than 90 minutes. The Australian was at his dominant best, losing just nine points and said that he wanted to prove a point with his performance. The 27 year old will face Greek fourth seed Stefanos Tsitsipas, who defeated Australia's Jordan Thompson 6-2 6-3 7-5.
In the on-court interview after the match, Kyrgios said "I guess just from a personal performance standpoint, my performance in my first round was just not where I wanted to be. Especially with the way I've been playing and the way I've been training, the hard work I've been doing. I was pretty disappointed in my performance in the first round. Then obviously the media's disrespect and just everything, it was just kind of a reminder to put you all back in your place from the performance today. He made finals at Queen's, top 30 in the world, seeded. It's a gentle reminder."
Also read: Sania Mirza and partner crashes out in 1st round of Indian's last Wimbledon