My goal is to take the Indian rugby team to a higher level: Surinder Singh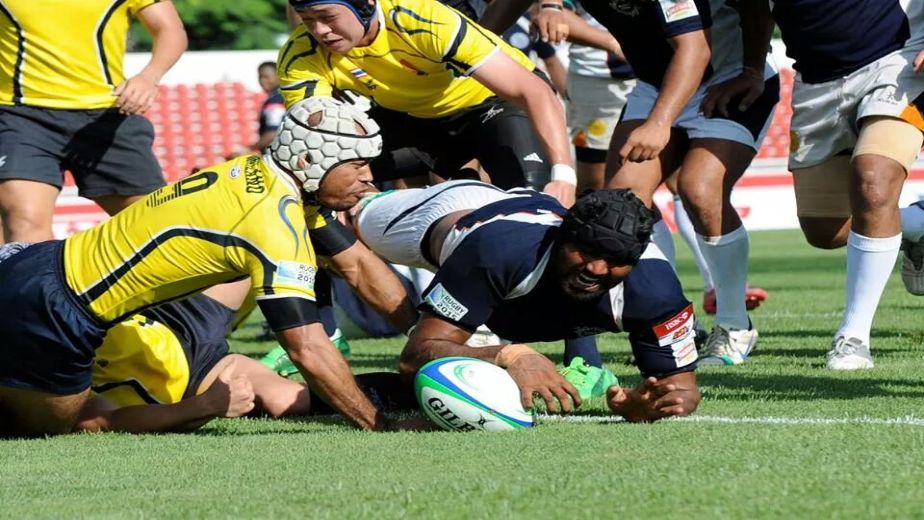 As one of the senior players in the Indian rugby team, 36 year old Surinder Singh has represented the country at the highest level, playing in the Commonwealth and Asian Games. Hailing from Punjab, he enjoys playing other sports such as volleyball and basketball but remains focused on his one true love: rugby. The player is also using his invaluable experience to groom the younger generation into future rugby stars and ensure that the sport remains in safe hands going forward.
In this exclusive interview, Surinder Singh speaks about his journey as a professional rugby player, his experiences at the Commonwealth and Asian Games, love for volleyball and basketball, guiding younger players to have successful careers, overcoming challenges and his future goals.
Q 1) You began playing rugby in 2005, who introduced you to the sport and what made you take it up professionally?
A rugby team was formed in the army in 2003, so when I joined the army in 2005 they were recruiting new guys and I got selected due to my height and physique. After going through a fitness test, we started training and since then I have been playing for the army. As my performances kept improving over the years, I got the opportunity to play for India and it's been a great journey.
Q 2) Tell us about your experience in representing India at the Commonwealth and Asian Games?
It was an incredible experience for me, both the Commonwealth and Asian Games were great tournaments for us. Before the Commonwealth Games we had a foreign exposure tour where we learnt a lot of things.
Q3) Apart from rugby, you also play volleyball and basketball. What do you enjoy about them?
My absolute favourite is rugby and nothing else comes close. I really love playing rugby and I never want to stop playing. Now I am playing for the Indian team but I don't know how many more years I will play. Maybe 2 or 4 even though 4 seems way too much.

Also read: My aim is to coach rugby to future generations: Indian rugby player Akash Balmiki
Q 4) As a senior Indian rugby player, how do you guide the younger players to have a successful career?
I want to share all the knowledge that I have gained about rugby with the younger generation. Even nowadays when a youngster is in the India squad, they tend to ask a lot of questions, which I happily oblige so that not only he can improve his game but also give him advice for the future.
Q 5) What are some of the challenges you have faced in your journey as a professional rugby player? How did you overcome them?
There have been a lot of challenges in my career as it takes a certain level of consistency to play for the Indian national rugby team. To get into the Indian team you need hours of dedication and sole focus on your objective to become a better player. My father was also a sportsman for the army as he used to play different sports like Hammer throw and Discus throw. You can say he was my biggest inspiration to take up rugby as a profession.
Q 6) What are your future goals and aspirations? How do you plan to achieve them?
My first main objective currently is to take my army team forward and I want to bring back the glory days for them. My ultimate goal is to take the Indian national rugby team to a higher pedestal.