Hailing from Mysore, 20 year old golfer Aryan Roopa Anand is currently ranked 598 (with a career best of 311). He started playing the sport at the tender age of 8 and has won consecutive titles at the National Amateur Championship in 2019 and 2021 as well as securing his maiden international win at the Singapore Juniors in 2019. He won a silver medal for Karnataka during the 2022 National Games in Gujarat and secured the IGU Eastern Conference Championship in Kolkata in October 2022.
In this exclusive interview, Aryan Roopa Anand speaks about his golf journey so far, the most special achievements of his career, looking up to golfers, overcoming challenges, preparing physically and mentally before a tournament, turning professional in 2023 and his future goals!
Q 1) Who introduced you to golf when you started playing at the age of 8 and what motivated you to pursue it professionally?
I was introduced to golf by my father who is a very keen golfer himself. I started by watching him play. I finished on the podium in the very first event I played at the age of 8, that motivated me to continue playing further and just the individual competitiveness of the sport drew my interest in pursuing it as a career.
Q 2) You have had a number of achievements in your golf career so far. Which is the most special for you and why?
Honestly it's very hard to distinguish which win is my favourite. All my wins have a very special meaning in my heart and they're all special in their own way. If I had to name one it would probably be between the 120th All India Amateur 2021 and the Eastern India Amateur 2022, only because of the way I fought back and emerged victorious.
Q 3) Who are some of the golfers that you looked up to while growing up and why?
Definitely Tiger Woods, he transcended the game to where it is today. I do find Justin Thomas' swagger very appealing.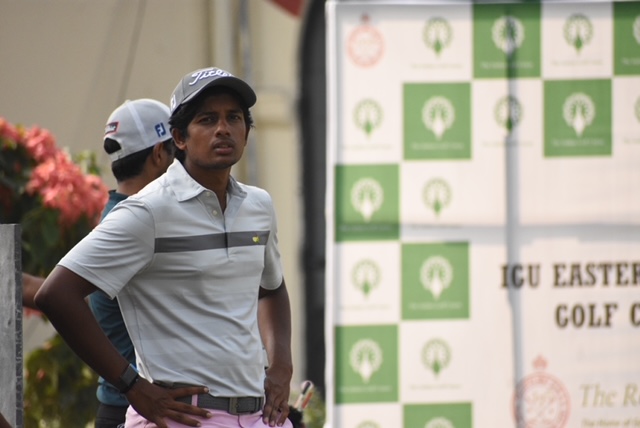 Q 4) What are the challenges that you have faced as a golfer in India? How did you overcome them?
Most golf courses in India don't have the practice facilities that are required for an elite athlete and commuting through the city for fitness, school and golf can be pretty taxing for 365 days. Lucky for me KGA and Zion Hills have been very supportive of my needs and my setup at TSG Academy includes everything an athlete requires under one roof helps the cause.

Also read: My aim is to become a Grandmaster in the future: Chess player Raahil Mullick
Q 5) How do you prepare yourself physically and mentally before a big tournament?
The preparation isn't one week before a tournament, it in fact is the work you've put in for the last year or more. The week before the tournament is more like a revision. The fitness and mental training is constant regardless of tournament golf or not.
Q 6) How excited are you about the prospect of turning Pro in 2023?
Very excited to take the next step. It will come with its own challenges and I love that. I've been preparing and waiting for this day and I'm hopeful to make my country proud.
Q 7) What are some of your long and short term goals in the future? How are you working towards achieving them?
Long term is definitely to be the World No.1 golfer, to be the first Indian to win a major and to win a gold medal at the Olympics to name a few. Short term would be to win at least once in my rookie year on the PGTI and finish in the top 5-10 in the order of merit and have a chance to qualify for the DP World Tour.