Cricket Ireland announces squad for Women's World Cup Qualifiers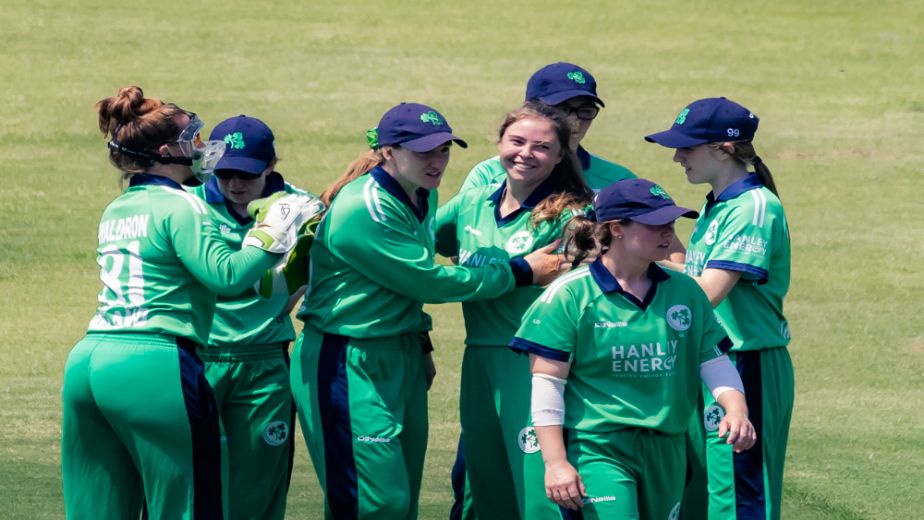 (Cricket news) A 15 player squad has been announced for Ireland Women's participation at the Women's World Cup Qualifiers in Zimbabwe later this month. Laura Delaney is set to captain the side, having been named the ICC Player of the Month for October and Eimear Richardson (Player of the Tournament at the recent ICC Women's T20 Europe Qualifier and ICC Women's Player of the Month for August) will also return to the squad.
The squad is:
Laura Delany (captain), Georgina Dempsey, Amy Hunter, Shauna Kavanagh, Gaby Lewis, Louise Little, Sophie MacMahon, Jane Maguire, Cara Murray, Leah Paul, Orla Prendergast, Celeste Raack, Eimear Richardson, Rebecca Stokell, Mary Waldron. Head coach: Ed Joyce
Carrie Archer, Chair of National Women's selectors, said: "Over the last few years, the hard work of Ed Joyce and the Cricket Ireland support staff has made our job as selectors a tough one - there are so many talented, emerging players within the Irish game at the moment. As selectors, we've been delighted to follow the development and progression of this squad. Despite some players being unavailable to travel this month, the quality and depth of talent that we have to call upon means that our final travelling squad remains a strong unit.
"Our selection priority for this squad was to provide Ed and Laura [Delany] with a group of players that not only covered all facets of the game, but also offered experience playing in major tournaments. We are acutely aware that despite being a talented squad of players, five of those selected only made their ODI debuts on last month's tour. The value of the senior players in the squad will be more than just in playing talent, but in their off-field support and guidance, sharing their knowledge and experience of tournament cricket. Tournaments see matches come thick and fast, and this brings its own challenges at this level. The ability to impart knowledge to the newer members of the squad is also an important consideration for our selection discussions.
"We wish the squad well and have confidence that they will do Ireland proud on the field over the coming weeks."
Ed Joyce, Head Coach of Ireland Women, said: "It is great to see the squad finally confirmed – especially the return of Eimear Richardson to the set-up. Eimear is not only a talented all-rounder on the field, but is a role model with over 15 years international experience to call upon. You can't put a price on experience, and she is always an asset to the squad both on and off the field, and we thank Northern Districts for releasing her to play in the Qualifier."
"We saw in Zimbabwe last month the confidence that our batting and bowling units gained from spending time training and playing in Zimbabwean conditions – especially how to adapt to altitude and dealing with the challenges of touring life. The facilities were first-rate, and that tour, I believe, saw a number of our players prove to themselves that they belonged in international cricket.
"After last night's training session it is clear to see that the players have a determination and clear focus on making this tournament count. We know our squad, we have our game plans in place – we just need to execute our skills on the field and, if we do, we will give a good account of ourselves against some of the world's best teams."
Also read: T20 World Cup: Australia defeat Pakistan by 5 wickets to progress into the finals
The official warm-up match will take place against Pakistan and Thailand with nine teams competing for three places at the 2022 Women's Cricket World Cup.
The Qualifier groups are:
Group A: West Indies, Sri Lanka, Ireland, Netherlands
Group B: Pakistan, Bangladesh, Thailand, Zimbabwe, USA
16 November: Ireland Women v Thailand Women (warm-up match, Old Georgians Sports Club; start 9.30am)
19 November: Ireland Women v Pakistan Women (warm-up match, Harare Sports Club; start 9.30am)
23 November: Ireland Women v West Indies Women (World Cup Qualifier Match 1, Old Hararians Sports Club; start 9.30am)
25 November: Ireland Women v Netherlands Women (World Cup Qualifier Match 2, Old Hararians Sports Club; start 9.30am)
29 November: Ireland Women v Sri Lanka Women (World Cup Qualifier Match 3, Sunrise Cricket Club; start 9.30am)