I want all Indian boxers to have the right guidance to succeed in this sport - Boxing coach Mujtaba Kamal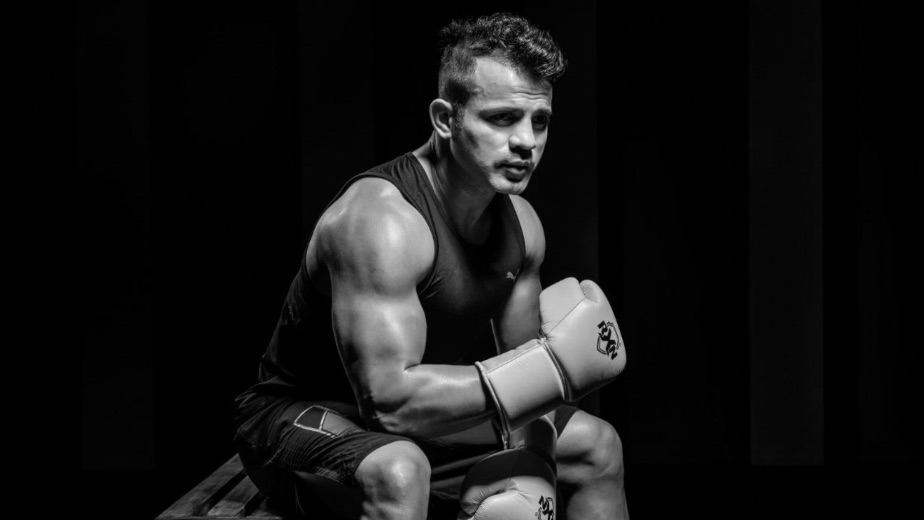 With the Tokyo Olympics having recently concluded, Indian boxers for the most part would have been left with a bitter aftertaste after an underwhelming performance. Out of the nine unprecedented boxers at Japan's capital, only one (Lovlina Borgohain) secured a bronze medal while notable names such as Mary Kom, Amit Panghal, Ashish Kumar and Simranjit Kaur fell short. It's fair to wonder what needs to change at the grassroots for India to become more competitive in professional boxing, especially at the highest level.

To learn more about India's professional boxing scenario, coach Mujtaba Kamal sheds light on his career, scouting for Indian talent, overcoming challenges and his expectations and goals for the 2024 Paris Olympics.

Q 1) You were pursuing boxing in the mid-2000's, how much of an impact did injuries have for you to give up your dreams and choose a career as a fitness boxing coach?

I started professional boxing in 2012, after I played amatuer boxing for almost 13 years before that. I moved to Hong Kong, China to turn professional and then I had a few fights against Samoa boxers and Hong Kong boxers but that is not recorded in the BoxRec. BoxRec is basically a record book which has records of all the boxing fights for example if you search Muhommed Ali, the website shows you his number of matches, wins, losses, draws, knockouts. I fought a professional fight in 2012 and then I found a promoter from China, after which I suffered a jaw fracture. The concept of professional boxing is not there in India which is why I had to move abroad. In professional boxing, you have an entire team which includes a coach, manager, matchmaker, promoter but I didn't have a team at the beginning, I used to coach myself and ask people to give me a chance to fight which is the reason I couldn't succeed as a professional boxer. My main goal after that has been to structure professional boxing in India as I was on a 1 month bed rest after my jaw fracture, the day I got up is when I decided that professional boxing needs to have a structure in India. I wanted to give other people the chance I couldn't get because I wasn't guided. I want all Indian boxers to have the right guidance to succeed in this sport. As of now I have 70 Professional boxers with me and most of them are 1st rankers in India.

Q 2) What do you look for in an aspiring boxer that will give you an indication of their talent?

A professional boxer needs to have a hardcore style with good feet movement, the foundation has to be strong. So I see the boxer's style first to judge his potential and overall talent. I observe his amatuer record because after turning professional many boxers restart their process to make their foundation stronger. I check his achivements in amatuer, national and state level. Apart from that, I look at how much heart and courage the fighter has. Whether he has fear and how much capacity of punches he is able to endure. I check all these through videos of his fights and conversations with his coaches to see if he has what it takes to become a professional.




Q 3) Who are some of the most notable names that have trained under you? How do you use social media to scout for young talent?

I primarily focus on boxing related content on social media to build awareness for boxing and pro-boxing amongst boxers as well as general audience. Social media has been a great tool that helps me to connect with boxers and boxing fans. Many boxers reach out to through Instagram for guidance, especially those who want to turn pro. Surprisingly, many people who are doing boxing for fitness right now are keen on starting their professional career which would be technically very difficult but it's good to see that boxing is getting more popular day by day. Earlier, if I saw someone's name in BoxRec and ametuer records, then first and foremost I check their Instagram before anything else but most of the Indian boxers are active on Instagram but not too much, which is why you don't get an idea about their impact. Now, I personally contact people and ask for videos. I also research about them and ask around. Faizan Anwar is one of our boxers who we have moved to Dubai under Round 10 and D4G boxing promotions and currently is managed by Jose Mohan and me. There aren't many training facilities in India for boxing so he has moved to Dubai. There he has another management team and all of us together are managing him. There are other boxers like Satish Karthik, Arshad Asif Khan, Akashdeep Singh, Ramandeep Kaur who are ranked number one in India who are all managed by me.

Also read: From Assam to Tokyo: How Lovlina Borgohain captured a billion hearts with bronze at the Olympics

Q 4) Do you think India can provide a good platform for aspiring boxers, seeing as you had to move to Hong Kong to pursue your professional career?

This is what is happening now, Mandeep Jangra who is an Arjuna Awardee and Asian Championship silver medalist moved to the US because India does not have a proper training platform or structure in professional boxing. I need the sponsor's support and need to build a proper training platform so that I can support India's B grade boxers. India's top class boxers like Shiva Thapa or others want to turn into professional boxers but India still does not have a structure.

If you look at the Tokyo Olympics, 7 to 8 boxers or maybe even more were a part of the Men's and Women's team. In professional boxing a lot of things take place in a year other than training, there is personal management which takes care of the diet, handling social media, improving mental health along with boxing and also financial support for every fight. If we start this culture in India, I am sure we can win more medals in the 2024 Olympics. This time out of 9 boxers, we got 1 medal and can improve this tally next time. Many boxers want to turn professional and amatuer. In amatuer boxing, there is only one event in a year that is the National Championship. The medal winners will be in the Indian camp, any promising boxer who loses in the quarterfinals or earlier has to wait for a year, in the meantime can turn into a professional boxer and can play matches regularly and thus the platform for the boxers will be ready.

Q 5) What are some of the challenges that you have faced, both as a professional boxer and a coach? How did you overcome them?

I did not have much experience as a professional boxer. Having fought 2,3 bouts, I was then affected by an injury. As a professional boxer I did not get many fights and did not receive any guidance, I was doing it by myself. Unlike amateur boxing, we currently don't have a proper structure and mechanism for professional boxing in India. To succeed in professional boxing, there is a need for strong coaching, management and promotion. Since 2016, AIBA is allowing boxers to compete in both amateur and professional platforms simultaneously, thus bringing a major change in boxing world. It is time for us to learn from developed and leading boxing countries, and focus more on professional boxing. In India since there is no proper management, boxers fail to get good quality bouts, many boxers don't have the basic foundation in boxing, boxers who are not even district champions turn into professional boxing. Professional boxing is a lot more complex and tougher than amatuer boxing. Experience is a major factor turning into professional boxing, this is one of the major challenges I have faced. Those boxers who I promote just want to fight blindly, they are not aware of the rankings and the experience after the fight. In order to overcome these challenges I want to set up a training academy for professional boxing. Cult has helped me a lot by using their facilities to promote professional boxing from the start, because of them I have over 70 boxers in which some are champion boxers. They also provide nutrition management and strong financial support.

Q 6) Do you believe that some of your trainees will represent India at the 2024 Olympics and hopefully win medals for the country?

Yes, I am sure that there will be individuals who will represent the country at the 2024 Olympic Games. I have been preparing for them since 2019 and it takes years of training. It not only takes individual effort but there is also a lot of teamwork involved. In professional boxing, there will be boxers who have trained under me who will perform very well in the 2024 Olympics and hopefully win a medal as well.