Five best sports movies you should stream right now!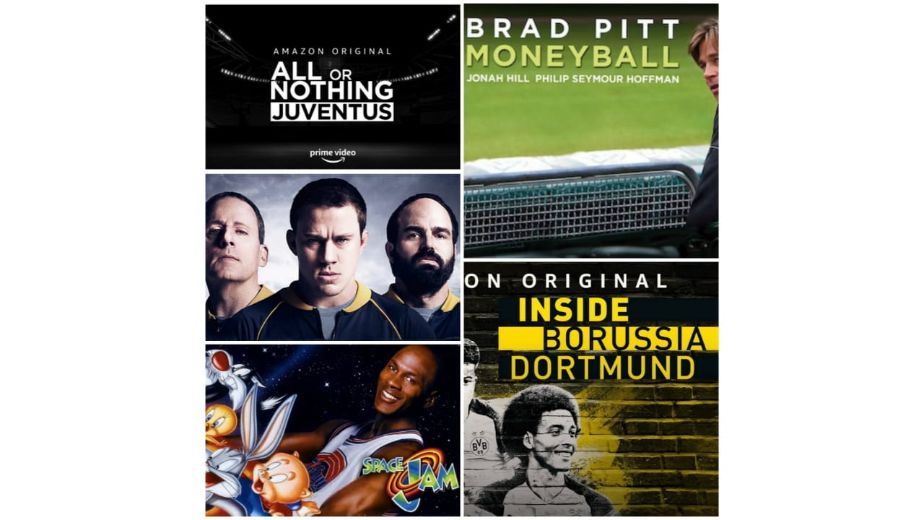 We all love sports movies. The thrill, action packed drama, songs that make you feel super motivated, rags to riches stories, they have it all. Sports documentaries and movies give rare, behind the scene access to the journey, hard work, dedication, obstacles and what really goes behind making an athlete or a team successful. Even if you're not a sports enthusiast, there are valuable lessons of teamwork, dedication, passion and following your dreams that can be applied to any aspect of life.

We're sharing our pick of our top five sports movies that you can watch while you're at home during this never ending lockdown.




All or Nothing

While not a 'movie' but a brand of sports documentary series, the All or Nothing series on Amazon Prime is a must watch. It provides exclusive, behind the scene access to some of the biggest teams in the world of sports such as Arizona Cardinals, Dallas Cowboys, Carolina Panthers, Philadelphia Eagles, Los Angeles Rams, New Zealand national rugby union team, Manchester City and Tottenham Hotspur. They will also be featuring the Toronto Maple Leafs in the upcoming season. The All or Nothing series is a complete sports treat for your visual entertainment with in depth insights of sports teams which are expertly edited with brilliant soundtracks. We cannot recommend this enough!




Foxcatcher

Produced and directed by Bennet Miller, Foxcatcher is an American biographical sports drama loosely based on the events surrounding multimillionaire wrestling enthusiast John du Pont when he recruited two 1984 U.S Olympic gold medallists Mark and David Schultz for various wrestling championships. Despite its slow narrative, the movie is undeniably gripping and is one of the best sports drama's you can watch on Amazon Prime.




Inside Borussia Dortmund

This behind the scenes series 4 part docu-series takes you up close and personal with the everyday life at Bundesliga club Borussia Dortmund. Explore how one of the biggest Bundesliga clubs prepares to compete for the highest honours in Europe, groom some of the most exciting football prospects in the world, locker room drama and the personal lives of the players. A must watch for football fans!




Moneyball

Released in 2011, Moneyball is an American sports drama film by Bennet Miller. It is based on Oakland Athletics baseball team and general manager Billy Beane's attempt to create a competitive team with a limited budget. Peter Brand, a Yale economics graduate with radical ideas of player valuation joins Beane as assistant general manager and acquires undervalued players despite the resistance from the scouts. The movie then goes on to depict how the Athletics become a winning team for a record 20 consecutive times. This utterly engrossing baseball film is a must watch for all sports lovers.




Space Jam

This entertaining blockbuster is a classic, collaborating two unlikely superstars in Michael Jordan and Bugs Bunny. Directed by Joe Pytka, the movie provides a fictional account of the events that took place between Jordan's retirement in 1993 and his comeback in 1995. The Looney Tunes kidnap Jordan to help them win a basketball match against a group of aliens looking to enslave them as theme park attractions. The movie grossed over $250 million worldwide and is the highest grossing basketball film to date. If you've not seen it already, what are you waiting for?