Jannik Sinner makes dream debut at Nitto ATP finals, Nikola Mektic and Mate Pavic suffer shock defeat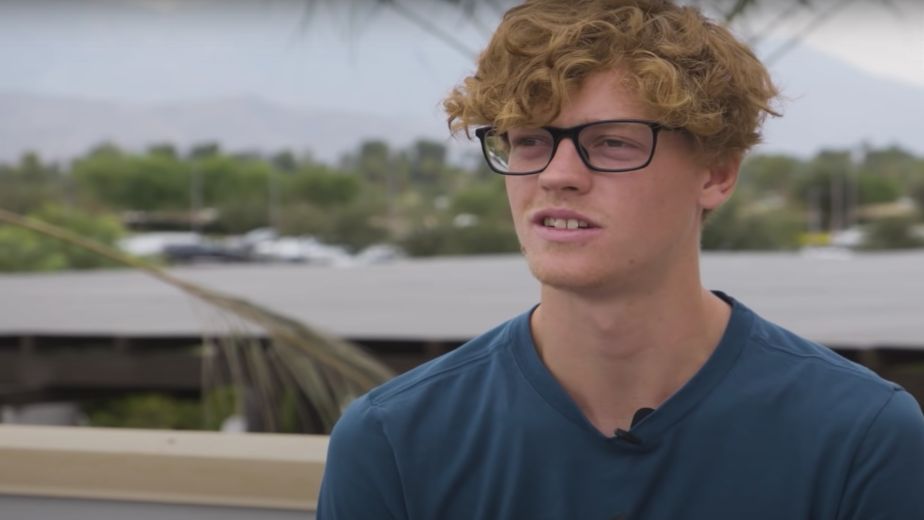 (Tennis news) Jannik Sinner made his dream debut at the the Nitto ATP Finals with a straight set victory over Hubert Hurkacz. The 20 year old was expected to qualify for the event over a month ago but fell short of qualifying and was the first alternate for the event. He is the youngest player at the event since Juan Martin del Potro in 2008 who was at the same age when he played at Shanghai. Matteo Berrettini had to withdraw from the event which brought in another young Italian as Sinner lit up the court and was charged up by the spectators. Sinner has a chance of becoming the first alternate to qualify for the Nitto ATP Finals semi-finals if he manages a win against Daniil Medvedev and if Alexander Zverev loses against Hurkacz.
Sinner was out of form in the last two events he played but was in his own world when he took over Hurkacz. Sinner broke him early on the first set and his retrieval skills also put on a show which Hurkacz couldn't decode. Sinner battled from the baseline as his groundstrokes were too powerful for Hurkacz to handle, the second set saw nothing change as Sinner continued his rampage to mark his first victory at the event. Sinner defeated Hurkacz 6-2, 6-2.
"At the moment I'm just happy about today's match. Tomorrow I will go on court to practise, and then we'll see what's coming," Sinner said. "Of course, you want to go on to the semi-finals, you're trying to do your best but on the other hand, these are the best eight players in the world. And with me, nine. Everyone is tough to beat here, so let's see what's coming."
Daniil Medvedev booked his place in the semifinal with a fifth consecutive victory over Alexander Zverev. The match saw Medevedev meddling with Zverev's defense as both of them did not want to slow down at any point. Medvedev looked for the winners as Zverev tried blocking them which made Medvedev come at the net to set things in order. The first set did not involve much hassle as Medvedev came strong from the opening game.
The second set was filled with breathtaking rallies and shots as Zverev also made few successful appearances at the net and even saved a break point in the seventh game with an overhead smash. The scores were level at 6 all as a tiebreak and Medvedev sarcastically clapped towards the crowd when he lost a point at 3-5 which gave Zverev the set point then went on to win the set. In the final set, both the players held their serve as Medvedev came back from 2-4 in the tie breaker and had two match points at 6-4 until it was Zverev's turn to come back. Medvedev then got his third matchpoint at 7-6 as he won the set and will face alternate Jannik Sinner in the final round robin match for both. Medvedev defeated Zverev 6-3, 6-7(3-7), 7-6(8-6).
"Definitely one of the matches to remember," Medvedev said. "When you win 8/6 in the tie-break in the third, it was 4/2 for him so I was like okay, he serves a few aces it's done. I made it 6/4 and I was like okay, that's my moment now. It's back to 6/6, you get really tight, because I wanted to make a brave move on the 6/5 second serve and volley, but it didn't work out at all.
In doubles, the top seeded pair of Nikola Mektic and Mate Pavic were beaten by Marcel Granollers and Horacio Zeballos. The pair had lost to the top seeds in the final of Wimbledon a few months ago and have now booked their place in the semifinals. Zeballos denied the second set for Pavic and Mektic with two powerful serves as they will have to win the next match to stand a chance to qualify for the semifinals. Marcel and Horacio defeated Pavic and Mektic 6-4, 7-6(7-4).
Ivan Dodig and Filip Polasek kept their semifinal chances afloat as they beat Kevin Krawietz and Horia Tecau who have now lost both their opening matches. Dodig and Polasek combined strong serves and quick but precise returns as they will now face the top seeds Nikola and Mate for a place in the semifinals. Dodig and Polasek defeated Kevin and Horia 7-6(7-2), 7-5.
Also read: Novak Djokovic off to a good start at Nitto ATP Finals, Andrey Rublev knocks down Stefanos Tsitsipas