Dominic Thiem crashes out of Roland Garros while Alcaraz secures win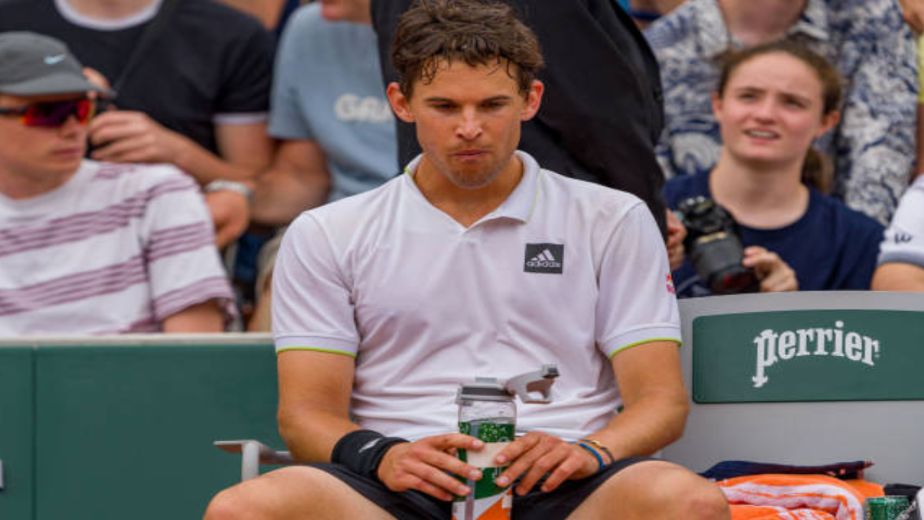 (Tennis news) Two time French Open finalist Dominic Thiem crashed out of the first round after losing to Hugo Dellien 6-3 6-2 6-4. The Austrian has struggled tremendously since making his comeback from a wrist injury and is yet to win a match at any tournament since his comeback. Thiem made 42 unforced errors against Dellien, struggling with his forehand throughout the match and looked like a shadow of his former self on a surface he was once a force to be reckoned with. Hugo Dellien wasted no time asserting his dominance, earning his first break-point in Thiem's opening service game and breaking him on his second to win the first set while the Austrian struggled for consistency.
Speaking after the match, Thiem said "It was not a good match at all but it is what it is. I knew it would take time and the level is extremely high. It is going to take a few more months until I say now I am ready to beat those guys again. The problem is in practice it is really decent but a match situation is something different, Grand Slam especially. I am definitely thinking of going back to Challenger level for one or two tournaments. I am more tight, more nervous and the whole body gets tighter. This is toxic to my forehand because I am still missing the fine feeling there."
In other results, Spanish tennis player Carlos Alcaraz defeated Argentina's Juan Ignacio Londero 6-4 6-2 6-0 in the opening round. The 19 year old has already won the Madrid and Barcelona Open and will now take on fellow Spaniard Albert Ramos-Vinolas. Speaking after the match, Alcaraz said "I always say that you have to improve every day if you are the best player in the world. Not in my case. But for example, Rafa (Nadal) says every day that he always improves every day. I would say I have to improve everything a little bit. You can improve everything every day, you know. And I would say everything. I have to improve everything."
Meanwhile, Alexander Zverev defeated Austrian qualifier Sebastian Ofner 6-2 6-4 6-4 while Canadian ninth seed Felix Auger-Aliassime made a stunning comeback to defeat Peru's Juan Pablo Varillas 2-6 2-6 6-1 6-3 6-3.
Also read: Wimbledon stripped of ranking points by the ATP and WTA