Daniil Medvedev ends Novak Djokovic's reign in ATP rankings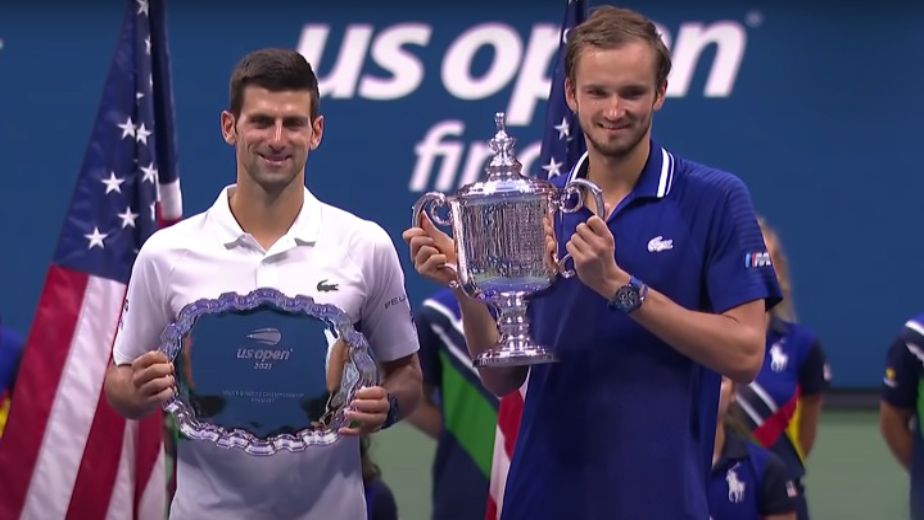 (Tennis news) Daniil Medvedev will create history on 28th February when he captures the no 1 ranking on the ATP tour. Medvedev will become the first player outside the big four to take the top spot, the last time it happened was in 2004 when Andy Roddick was the world number one. Since then Roger Federer, Novak Djokovic, Rafael Nadal and Andy Murray have never surrendered the top position in almost 18 years.
The 26 year old will become the third Russian after Yevgeny Kafelnikov in 1999 and Marat Safin 2000-01 to ascend to the top of the rankings. Medvedev will also become the 27th player in history to achieve the number 1 ranking on the ATP the tour, Djokovic had been holding the spot for over a year and Medvedev had his chances last year during Wimbledon but could not capture it back then.
Djokovic was trying to win the title in Dubai as he had to do well in order to delay the takeover. Djokovic's loss to Jiri Vesely in the quarterfinals confirmed the news for Medvedev who will take on Nadal in the semi final at Acapulco. An early loss for Medvedev and a deep run for Djokovic would have meant more time for the 20 time Grand Slam winner; while the current number 2 had to reach the final at Acapulco to confirm the ranking no matter what happened in Dubai.
The 2021 US Open winner first became number 2 in March 2021 but was floating around no 2 and 3 for a month, he has been sticking to number 2 since May. On Monday when the rankings will be released it will be a major change as the Serbian's run will finally come to an end, the next gen has finally completed a key part of the mission.
Dominic Thiem's US Open victory two years later opened the gates for the younger players as Medvedev made it bigger while beating Djokovic in a historic US Open final a few months ago. The last 2 years has seen the emergence of the next gen as they have won Grand Slams and now taken the rankings. Rafael Nadal won the Australian Open a month back, the next mission of the youngsters would be to win as many major titles as that will take care of the rankings and with time in their hands it will be a start of a new era.While there are still a lot of tournaments left in this season, it will be a positive change to the tennis community next week.
Also read: Vesely stops Djokovic in Dubai, Rublev looks for first win against Hurkacz