Three takeaways from the India vs New Zealand T20 series as they begin their 2022 T20 World Cup preparations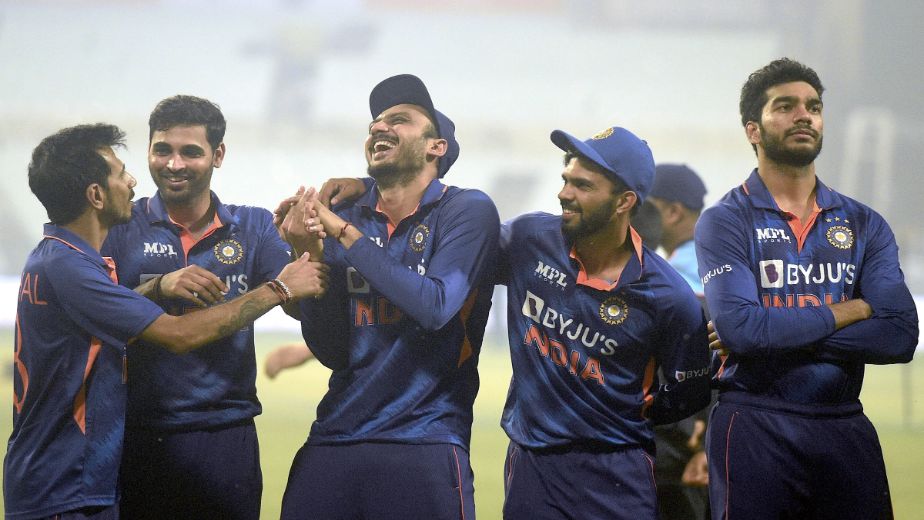 (Cricket news) India began their new era under head coach Rahul Dravid in fine fashion as they defeated New Zealand 3-0 at home. With Rohit Sharma at the helm, India have already put their disappointing World Cup behind them as they now focus on the preparations for the 2022 T20 World Cup and many certain IPL talents and gambles from the selectors paid off. Let us take a look on what was the biggest takeaways from this series:
1) India have found a potential replacement for Pandya in the form of Venkatesh Iyer:
The form, fitness and inclusion of Hardik Pandya in this T20 World Cup caused a lot of controversy as he looked to be out of form and not back to his best. What we saw with Venkatesh Iyer is that he is more than a capable bowler and the fact that the big occasion didn't get to him speaks a lot about his character, like we saw in the IPL he can open the batting as well which gives the coaching step up more options to fiddle around with the batting line up. The Baroda all rounder will happily accept his role as floater and the very fact that he is left handed provides a lot of options for the captain. The KKR star batted in all three games, but it was only during the last game did Venkatesh have the chance to make his mark. He did so with a 20-run cameo, and produced figures of 1/12, something Hardik hasn't been able to do.
2) Ashwin should be India's number 1 spinner in the T20 format:
Ravichandran Ashwin proves that if you have the skill set as a bowler, then you can adapt to any possible situation. Ashwin continued his form from the T20 World Cup back to India as he caused havoc amongst the New Zealand batters, he has not only found his mojo back but the fact that the new management is entrusting him with so much faith is just increasing his confidence. Ashwin may have found his partner in crime as he and Axar Patel combined for seven wickets in three games, with a combined economy rate of less than 6. The spin twins have a good rapport having played together for Delhi Capitals, and have now translated it on the international scene as well. Ashwin has arguably become India's number 1 spinner again and hopefully he replicates this same form in the test series.
Also read: India put T20 World Cup disappointment behind with a series whitewash against New Zealand
3) Harshal Patel could be the answer for the third fast bowling option for India:
Harshal Patel continued his magnificent IPL form in the international sector as he has emerged as a fine seam bowling option in the middle and death overs. Patel's ability to grind out wickets with his very deceiving slower bowl makes it very difficult for the batsmen to get a hold of him and makes him a very dangerous wicket taking commodity for India. With Shami, Shardul Thakur and Bhuvneshwar Kumar struggling to pick up wickets in the T20 World Cup, Dravid's eye for a specialist wicket-taker could very well place Harshal Patel in the scheme of things in the longer run. The added fact that he can bat in the lower order also tips the scale in favour of him being a regular in the side.