Reilly Opelka enters the top twenty rankings for the first time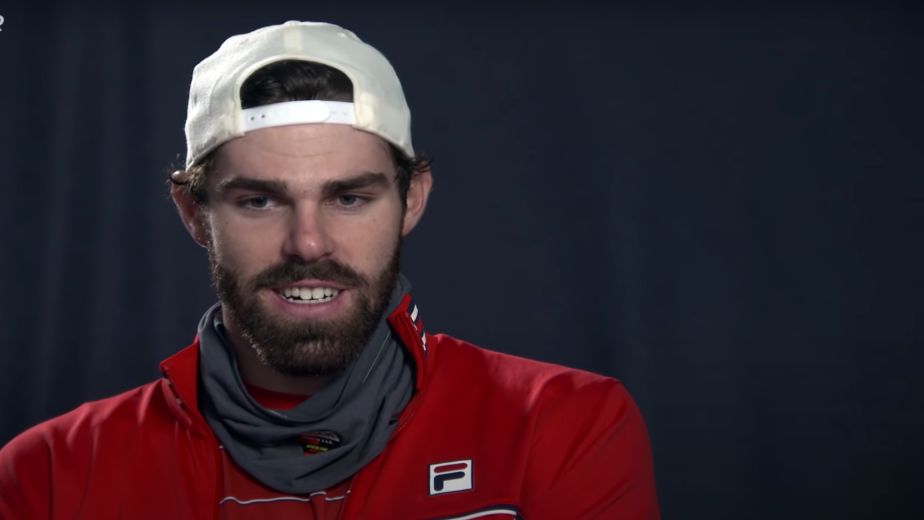 (Tennis news) Reilly Opelka has been one of the top servers in the past three years along with his country mate John Isner. Opelka is the joint tallest tennis player along with Ivo Karlovic standing at 6 feet 11 inches and both are one of the fastest servers in the court. Opelka turned professional in 2015 and won his first title in 2019 at the New York Open, a Masters 250 tournament but that year saw Opelka finish second in most number aces as he served 1,014 aces in 48 matches.
Opelka's height has naturally given him a strong serve, his average first serve is around 205 km/hour and given his stature it is tough to return balls from that angle. He also comes to the net very often and has quick reflexes combined with huge reach in both forehand and backhand.
Opelka has won two titles so far as his second title came last year at the Delray Beach Open and will now look to win a Masters 1000 or 500 title. Both his titles have come in hard courts considering his style of play which is suited on fast courts as opposed to clay where there is a lot of sliding and the ball moves slow. Opelka's movement around the court is a little slower considering the height but his forehands and serve have been his strengths as it comes from a towering position and fierce speed.
Opelka is currently the highest ranked American, two places above John Isner who is ranked 21 in the world and Opelka is currently ranked third in the number of aces this year as he is two aces behind John Isner with 664 aces. His serve has been exceptional and has helped him beat higher ranked opponents and trouble them especially on hard courts. He has performed well in clay courts too as he reached the last four in Rome and reached the third round of French Open this year.
Opelka had two major milestones this year as he reached the semifinals in Rome until he was beaten by eventual champion Rafael Nadal in straight sets which was the first time Opelka reached the last four in a Masters 1000. Opelka then bettered his record by beating Stefanos Tsitsipas, Roberto Bautista Agut and Grigor Dimitrov on the way to the final where he lost to Daniil Medvedev at the Toronto Open.
Opelka will look to emulate Isner's and Jack Sock's record of reaching the top ten of the rankings. Both Sock and Isner have been ranked number eight which is the highest by an American in the past 9 years. Mardy Fish was ranked number seven in 2011 and Andy Roddick on top in 2003 which has not been repeated ever since. Opelka reached the fourth round of a Grand Slam for the first time in this year's US Open as he lost to Lloyd Harris as he lost his chance for a quarterfinal berth but gained entry into the top twenty of the rankings for the first time. Opelka is now ranked 19 in the world which is also his career best ranking considering the performances this year.
To climb into the top ten rankings would require improvements in all aspects of the game and considering he is only 24 years old, Opelka will have a lot to look forward to in the coming months as there are still two Masters 1000 coming up. Opelka was last seen playing the Laver Cup while representing team world, he played the singles losing to Casper Ruud. While there are a handful of tournaments left in the tennis season the American number one has a lot to do.
Also read: Team Europe win four consecutive Rod Laver Cups with a dominant 14-1 win over Team World in Boston