'India will be the next power house for esports' - Mr Lokesh Suji, Director of Esports Federation of India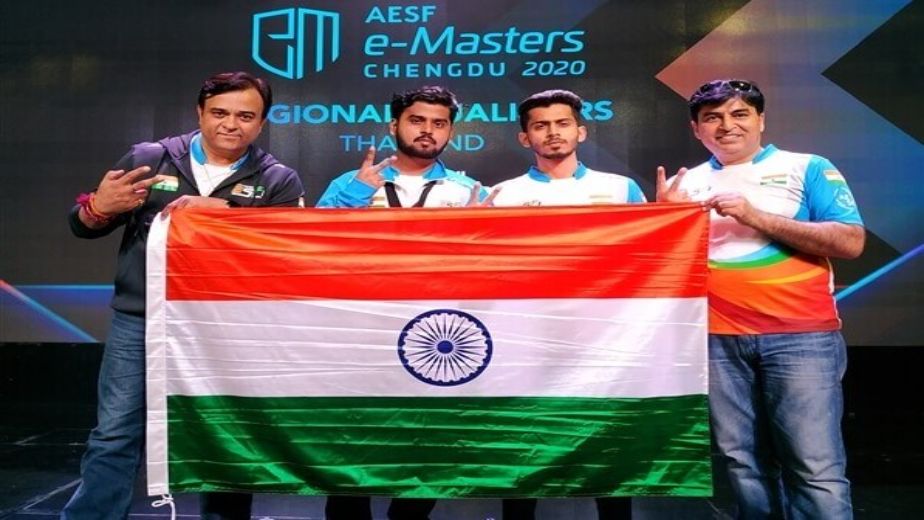 Esports has evolved into an industry of itself and has undergone a steady and meteoric rise all over the world. While India has still not recognized esports as an official 'sport' Esports Federation of India's director Mr. Lokesh Suji is optimistic that this is going to change soon.

In an exclusive interview with SPOGO, Mr. Suji talks about the rise of esports during the lockdown, potential for Indian game developers, various initiatives taken by the ESFI to promote esports in the country and the important difference between esports and igaming.




How has esports grown in the last year, especially with the pandemic and more people confined to their homes?

In India, over the course of 2020 with Covid-19 lockdown in place, we saw a boom in digital entertainment and esports is one of them. The ongoing COVID situation has propelled the penetration of esports to more and more people. The esports industry witnessed the highest spike in player participation and watch time viewership in the last year. While business sectors across the world have been virtually brought to a grinding halt by the stay-at-home mandate to prevent the spread of the contagious Covid-19, the esports or electronic sports industry, on the contrary, is on a roll. The current pandemic, for the most part, has shifted the entire esports set-up online. The overall growth of the esports industry was phenomenal last year and it's going to be onward & upward in future.

How do you think #AtmanirbharBharat can be a part of the gaming sector?

India has a huge video gaming population, but when you look at the app/play store, you will find none of the Indian games in that list and that's where the potential for Indian game developers lies. With the strong push from our Hon'ble PM to build video games built on Indian culture and ethos, this is the opportune time for the Indian Game development ecosystem. When we say "games" we mean video games not rummy, fantasy, poker, teen patti, online gaming and or betting/gambling or igaming. Video games like Hitwicket, Raji, WCC are already doing well and sky's the limit for others.

India is a market which has enormous potential for esports. What is your view about the market size, opportunities, growth trends and challenges in the online gaming market in India?

Biggest challenge is the misconception which prevails in India that playing fantasy, teen patti, rummy, poker, real money gaming, gambling and or betting is esports. These are everything and anything but "esports" and/or even "video games". Unfortunately, they have been included & misunderstood as part of online gaming. These ventures are trying hard to be considered so and that's unfortunate. This is detrimental to our sport. All the reports and numbers which you have seen recently during the Covid times are the cumulative numbers including such igaming etc. apps, and these numbers are bloated because of these apps, hence there are no real numbers for pure "video games" and or "esports" for India; esports industry is still very nascent in India. With esports as the future and future is now, inclusion in Asian Games 22 opens up the whole market with immense opportunities just like our traditional sports; pro players, academies, streaming, casting, player rights management, esports journalism and so on. While the community does what it needs to be done, government recognition of esports as a sport is must. We are very optimistic it will happen soon as the government is also opening up and it was in 2019 that SEPC (unit of Ministry of Industry & Commerce) along with ESFI did the "Nations Cup" an International esports championship, which was India's first esports championship fully backed by the Government. Recently esports was also part of the starred questions in parliament on 4th Feb 2021 and the Ministry of Sports tabled its reply in which they said "esports is an emerging platform for the youth population in the country. There are large numbers of esports enthusiasts in our country. It is included in Asian Games 2022 as a medal sport discipline but not yet included in the Olympics. Esports is different from gaming or igaming and gambling, etc. as former is skill based while latters are chance based"; these are good signs for our esports ecosystem.

The path to becoming an esports athlete, especially in India is unclear. How important do you think is it to promote, encourage, organize, educate, train and control the esports industry to make India competitive on the international stage?

Currently, all of our sports are unstructured, which leads to loss of talent and many times a lot of underdogs players lose out on the opportunity. ESFI is working on the lines of structuring the same and is open to any suggestions and feedback in this regard. We need to act and work like any other sports.




What is the role of the Esports Federation of India in the development of esports in India and what are the initiatives they have taken or intend to take in the near future?

ESFI will promote, encourage, organize, educate, train and control the esports in India. We have started with the rankings system and will keep adding more game titles. This will help in giving visibility to the underdog players/teams and help us in building a good talent pool. Recently we have also started with Female Ranking scrims; we are already working on training and collegiate programs which will be released soon. Esports have now been included in Asian Games 2022 and once the game titles are announced, we will start getting our teams ready; last time we got bronze and this time we have to get gold. Other than this, our primary focus is to expand in coaching and training for which we are already in discussions with some leading agencies. You will also find certified referees this year which will be India's first.




What is your view on those who say that esports isn't really 'sports'?

Esports is a sport and is recognized by International Olympic Committee (IOC), which is the apex body for sports and Olympic Council of Asia (OCA); instead, we have serious concerns when playing fantasy, teen patti, rummy, poker, real money gaming, gambling and or betting is considered as esports; it horrendous. Esports is a sport, it is competitive video game playing, coordinated by different leagues, where players participate in group gaming competitions. Viewers can watch professional gamers compete against each other in a variety of games. We are a sport because the physicality of responses of our participants leads to the result of a winner. And esports is essentially a speed competition. The business model of esports depends majorly on three aspects – media rights, sponsorship and merchandising. There is no space for gambling or betting involvement in the esports sector. Mostly esports companies never charge their players to play their tournaments; instead, they give them massive prize money on winning the tournament.

How has esports evolved in India in the last few years?

With easy access to smartphones and internet, esports has grown leaps and bounds, earlier we hardly used to viewership numbers crossing a couple of thousands, today we are talking in millions. Smartphones & mobile game titles (esports ones) have made esports accessible to the mass youth population of India. India will be the next power house for esports, we have approximately 300 million esports enthusiasts, and its growth is clearly visible during the Covid times, be it in terms of online events or streaming, player participations and its viewership.

How would you differentiate esports with gaming and real money gaming?

This should not be the question at all; this question exists because people in India along with the media have wrongly portrayed fantasy, teen patti, rummy, poker, real money gaming, gambling and or betting as esports. We are wondering why these apps need to disguise themselves as "esports"; we as India have become a laughing stock because of this and our sport is in danger. These games are "igaming" not "esports". If esports is "igaming", then so should be cricket also, isn't it? Can you win a cricket match by chance or by luck, the answer is "no" and same happens in esports too, you cannot win a FIFA 21 (video game based on football) match by chance; you need to have the skill to beat your opponent. We are talking about video games like "FIFA 21, PES, Counter Strike, DOTA 2, Valorant, Need for speed etc." and our audience is 14-22 years, these games don't come with a statutory warning that "if you play these games you may lose money", you don't have to pay to play our esports game titles and most importantly people don't play these games to make money, they play these games for fun & entertainment and now of course as a sport.

This will help in understanding what esports is and what's not:

1. Playing teen patti, poker, gambling, betting, fantasy is *not* esports, it's "igaming"

2. Competing with each other for casual or hyper casual games is not esports.

3. Playing video games is not esports; there are only select genres of video games which fall under the category of esports. These genres are
a. Real-time Strategy (RTS): Clash Royale etc.
b. Fighting: Tekken7
c. First-person Shooter (FPS): Counter Strike, Call of Duty etc.
d. Multiplayer Online Battle Arena (MOBA): League of Legends, Arena of Valor, DOTA2 etc.
e. Sports: FIFA, PES, Asphalt etc.
4. Esports can be online and offline (LAN Events) both.
5. Similarly playing video games online or multiplayer is not esports, example if you are playing ludo online (offline) with you friends, it's "not" esports
6. You can have fantasy for esports
7. Its spelt as "Esports or esports or ESPORTS" not "eSports, e-sports, egaming etc"

What is your view on esports becoming a medal event at the 2022 Asian Games?

ESFI got a Bronze Medal for India during Asian Games'18 where it was a demonstration title and we were placed 4th in another games title (clash royale). It's a welcome move as now whatever medals our esports athletes win, they will be counted in India's medal tally.

When do you think India will recognize esports as an official sport?

There are four major factors that make any sport mainstream -
1. There has to be enough people who want to play
2. An ecosystem comprising infrastructure and grassroots development that facilitates the same
3. Mass popularity of the particular sport in terms of viewership
4. Not just national but an opportunity to have global recognition.

When we put esports through these parameters we get favourable results and we can infer that esports is on its way to becoming a regular sports affair.

1. There are enough people who want to play.
2. Mobile is the platform of choice in India and from mobiles costing $150 to the high-end ones, there are different esports worthy games popular amongst the masses.
3. Viewership on just YouTube & Facebook has significantly increased over time.
4. ESFI & other esports companies give esports athletes a global stage to compete with the world's best and have a shot at global recognition and fame. We are in regular touch with the concerned people, the response from the Government has been very encouraging and we will soon see esports recognized as a sport in India. All the signs are positive and ESFI is trying to get this done very soon.