Serena Williams and Ons Jabeur reach Eastbourne semi-finals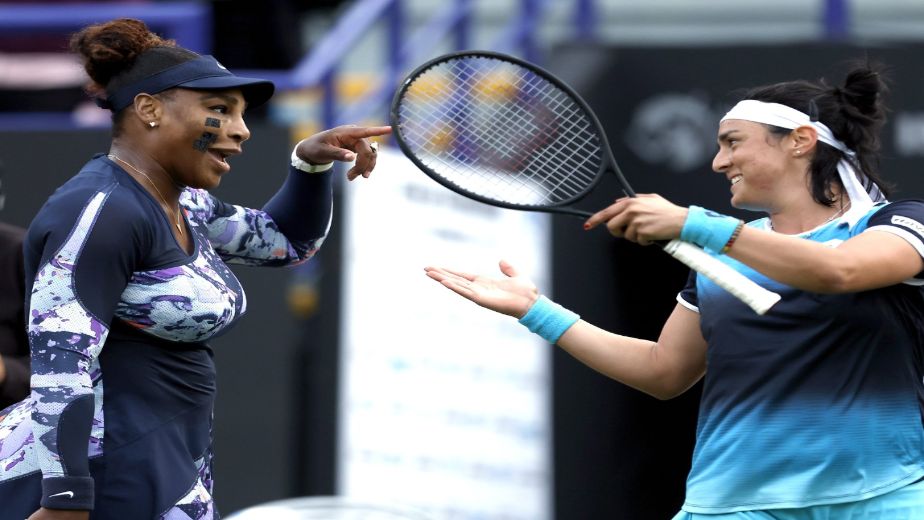 (Tennis news) Serena Williams and Ons Jabeur made it two out of two at Eastbourne after defeating Shuko Aoyama and Chan Hao-ching 6-2 6-4 on Wednesday. Despite looking a bit rusty during her first match of the event, Williams was back to her dominant best this time around, getting winners and aces as she prepared for Wimbledon with the hopes of securing her 24th Grand Slam trophy.
Williams took just two minutes to get an ace and several volleys as the pair wrapped the opening set in just 25 minutes. Their opponents Aoyama and Chan put up a more valiant effort in the second set, forcing Williams to defend a number of breakpoints on serve. However, the 40 year old showed great character by setting up the break point in the ninth game of the second set, giving her team the chance to close in on the victory.
In the on-court interview after the match, Williams said "I think we played together much better today, although I felt we played really well together yesterday. Ons really helped me out playing so well. Oh yeah, I don't know if you know the team name? It's Onserena. I have had some really good training leading up to Wimbledon and up to this tournament, really hitting the ball well and just working out. It's been working and it's just been connecting.
"I feel like I have been serving well so that's been really good. Working really hard on that. I have been returning well. I missed a lot today, but the young ladies were serving really well, the ball was staying lower, but yes, those two shots have really come together for me." When asked how she celebrated, Williams jokingly said "I went to the beach and for a swim like everyone here in the cold water... no, no way. I didn't do much. I just played with my baby (Olympia). She is so fun."
Also read: Serena Williams makes her tennis comeback with doubles win at Eastbourne