Nadal and Djokovic win at the French Open while Osaka crashes out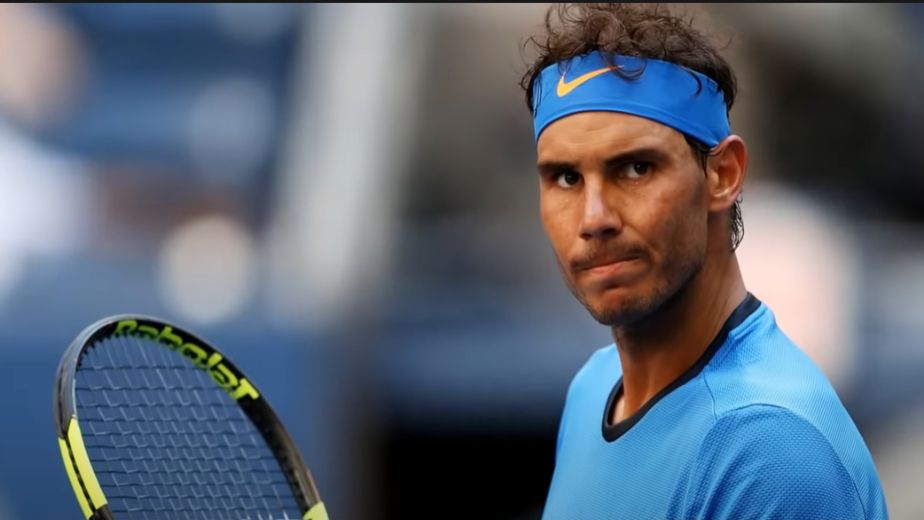 (Tennis news) Rafael Nadal comfortably defeated Jordan Thompson 6-2 6-2 6-2 in the opening round of the French Open. The Spaniard has suffered from a chronic foot injury in the season so far but will hope to secure the Roland Garros title at a venue he has traditionally excelled in throughout his career. The victory against Thompson was his 106th at the French Open, the most wins at a single Grand Slam (Roger Federer is in 2nd place with 105 wins at Wimbledon).
Speaking after the match, Nadal said "Of course the confidence is higher when you win in Monte Carlo, Barcelona, Madrid, or Rome. Without a doubt, things are easy in this world to understand, no? When you are winning more matches and more tournaments you have better confidence. When this is not the case, things are different. But I never expected to be winning 15 Monte Carlos and Romes, so that's the situation today.
"I got injured, and that's it. What happened is past and here we are. We are in Roland Garros. I am here to try my best. And how is my level of confidence? How the things would be or if I didn't get injured, I don't know. We never know. So I'm not a big fan of thinking about the things that could happen if... 'if' is a dangerous word. And then it's the moment to accept the situation and to have the confidence to put all my effort into every single day, to get better and better. Let's see how far I can keep going."
Speaking about Wimbledon, Nadal said "In the end, I understand both sides. I respect and I understand Wimbledon's position, without a doubt, but on the other hand, I understand and I respect too that the ATP is protecting its members. That's it. Is not that one is doing a negative thing and the other one is doing the good thing. Everyone is half. In my personal opinion, (they) have good reasons to make the decisions that they make today. Hopefully ATP and Wimbledon can be together and sit together and negotiate a better future for both sides."
In other results, World Number 1 Novak Djokovic defeated Japan's Yoshihito Nishioka 6-3 6-1 6-0. The in-form Serbian, who recently won in Rome, dropped just four games against Nishioka to seal his passage into the second round by wrapping up the match in just under two hours. Speaking after the match, Djokovic shared his thoughts about Wimbledon as the Grand Slam will not be a ranked event due to the actions taken by the ATP, WTA and ITF. He said "I think collectively I'm glad that players got together with ATP, the governing body of the men's tennis, and showed to the Grand Slam that when there is a mistake happening, and there was from the Wimbledon side, then we have to show that there is going to be some consequences."
Meanwhile, Naomi Osaka crashed out of the first round of the French Open after losing to Amanda Anisimova 7-5 6-4. The Japanese tennis player had withdrawn from the 2021 French Open due to her mental health and raised her doubts about playing in Wimbledon next month. She said "I would say like the decision is kind of affecting, like, my mentality going into grass, like I'm not 100 percent sure if I'm going to go there. I would love to go just to get some experience on the grass court, but at the same time, for me, it's kind of like - I don't want to say pointless, no pun intended, but I'm the type of player that gets motivated by... seeing my ranking go up."
In other results, defending champion Barbora Krejcikova lost to French teenager Diane Parry 1-6 6-2 6-3 while Iga Swiatek extended her unbeaten run to 29 with a win against Ukrainian qualifier Lesia Tsurenko 6-2 6-0. Britain's Harriet Dart narrowly lost to Italy's Martina Trevisan 6-0 6-2 while Emma Raducanu overcame Czech qualifier Linda Noskova 6-7 (4-7) 7-5 6-1. The British number 1 said after the match "I mean it was an absolute battle. I have to say Linda is playing some amazing tennis and she really came out there firing.
"As soon as I dropped my ball speed, she was all over me and killing me from the end of the first set. So, it was definitely really challenging in the second set to hold on and keep holding my serve and break back a couple of times. I am really proud of the way I fought but all props to Linda as she played an amazing match. Honestly, I have no expectations of myself. You know I am really happy to be able to compete here after Rome. I really fought hard to be here in this second round and I am looking forward to trying to stay as long as possible."
Also read: Dominic Thiem crashes out of Roland Garros while Alcaraz secures win