Iga Swiatek continues stern title defence at Adelaide International 1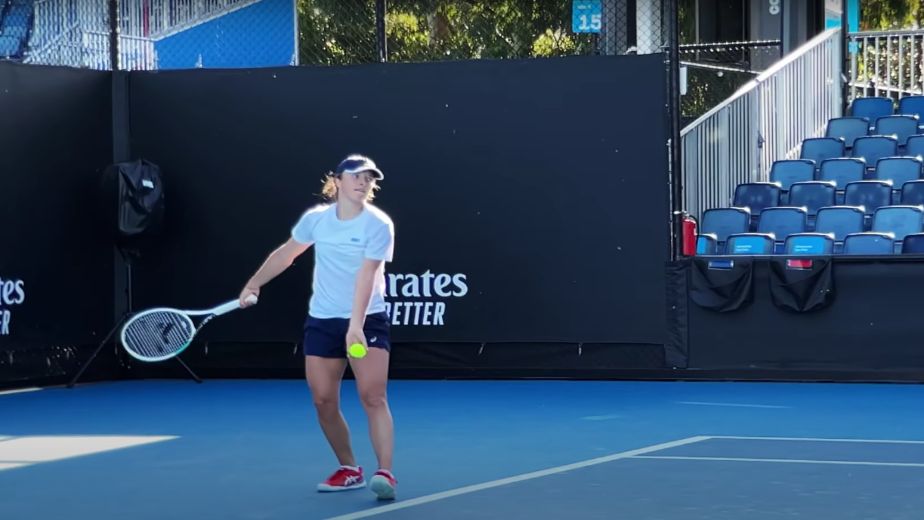 (Tennis news) Iga Swiatek slided through the courts in her match against Leylah Fernandez in the fourth round of the Adelaide International 1. Swiatek beat the 2021 US Open runner up in a contest where both of them were showing off court coverage as Fernandez relied on her speed and Swiatek had speed as well as the sliding skill. Fernandez could only win one game in the first set although it took 40 minutes to get over but the second took over 20 mins as Swiatek hit an inside out forehand across an exhausted teenager. Swiatek defeated Fernandez 6-1, 6-2.
"I felt really confident. I'm pretty happy that I could finish it really quickly and I didn't let go of focus.I was in the mood, and that was great because I was pretty stressed since and was playing against a younger girl, which is pretty new for me. She's pretty talented and she's a Grand Slam finalist, so I knew it was going to be tricky" Swiatek said.
Victoria Azarenka set up a battle of heavy groundstrokes against Swiatek as she beat Priscilla Hon in the fourth round. Azarenka pushed her groundstrokes towards Priscilla but she was returning the ball well, the momentum was with Azarenka but there were moments of doubt in the second set. Priscilla had beaten Petra Kvitova in the previous match and stirred up troubles for Azarenka later on. Priscilla could only trouble her opponent and could not get ahead of her at any point in the match. Azarenka defeated Priscilla 6-3, 7-5.
"I felt like I played well, but there were some occasions where I got myself into trouble with hesitation. I have to give it to Priscilla; she really defended well and got me into that mode of not committing fully, but I'm glad that I was able to finish strong," Azarenka said.
Azarenka also marched into the semifinal with Paula Badosa in the doubles. The pair defeated Ulrikke Eikeri and Anna Blinkova in straight sets and had beaten top seeds Shuko Aoyama and Ena Shibahara in the opening match. Ashleigh Barty and Stormy Sanders received a walkover against Fernandez and Erin Routliffe in the other quarterfinal match. 3rd seeds Darija Jurak and Andreja Klepac are now the favourites to win the title but will face hard hitting from Azarenka and Badosa for a place in the final.
Also read: Azarenka and Rogers record huge wins at Adelaide International 1