Golden Slam winner Dylan Alcott announces retirement after Australian Open 2022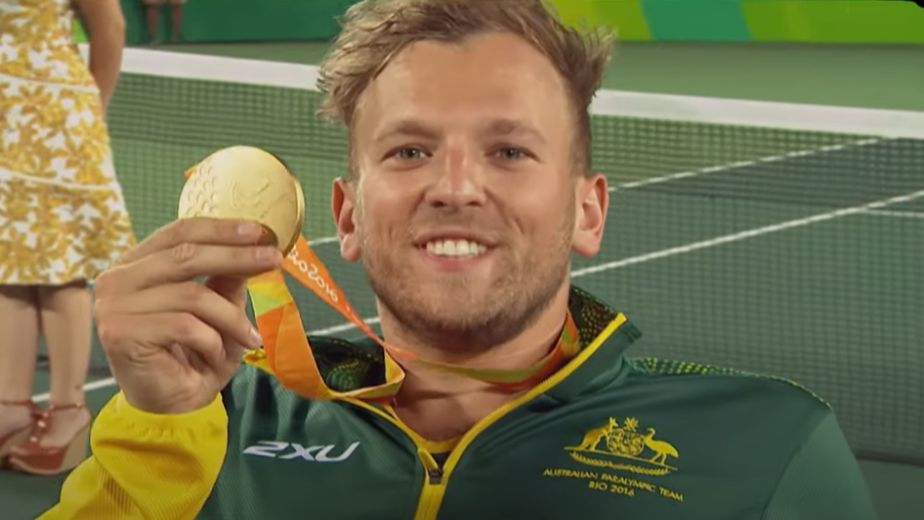 (Sports news) Para-athlete Dylan Alcott, one of Australia's greatest ever tennis players has announced his intention to retire after the Australian Open 2022. The 30 year old became the first man to win the golden slam in any form of tennis by winning all four major titles and the Paralympic gold medal in Tokyo. He intends to end his career on home turf at Melbourne Park in January, making one final appearance in his hometown where he has won seven quad singles titles in as many years.
"There's no way I could finish my career a few weeks ago because the US Open was not my home," Alcott said. "This is my home and the Australian Open changed my life. What better way to finish than in my home in front of crowds. I've known this day was coming for a while," he said. "It's been an incredible ride and I think the time has come to move onto other things that I do. In saying that, I'm going to train my arse off for the next two months and try to go out on a high. The time has come, I feel redundant, I feel old, washed up," he said. "It's the next generation's turn to dominate and get the recognition they deserve. I'm really looking forward to getting out there and doing my thing one more time. We will see what happens. I'm just enjoying the moment."
To say that Dylan Alcott has had an illustrious career would be an understatement, the Australian has won 15 Grand Slam singles titles, eight Grand Slam doubles titles as well as four Paralympic gold and two silver medals. In September, Alcott won the US Open for the third time, adding to his two Wimbledon titles and three French Open victories. Alcott was born with a tumor on his spinal cord with a subsequent surgery resulting in never being able to walk. Despite his exploits on the tennis court, Alcott is also a supremely talented basketball player, winning the Paralympic gold and silver medals with Australia and he is also a radio DJ and television commentator.
Alcott is also an outspoken advocate for the rights of people with disability and has used his success to bring focus to a variety of issues such as mental health. The 30 year old has previously admitted to being bullied while growing up and said "I used to hate myself so much. I hated my disability. I didn't even want to be here any more. I found tennis and it changed and saved my life." The 30 year old will undoubtedly hope to clinch his eighth Australian Open title in the final tournament of his inspiring and magnificent career.
Also read: Carlos Alcaraz and Sebastian Korda leading the young field at Intesa Sanpaolo Next Gen ATP Finals