AITA Secretary General Anil Dhupar rues Bopanna and Mirza comments on social media, calls it inappropriate and misleading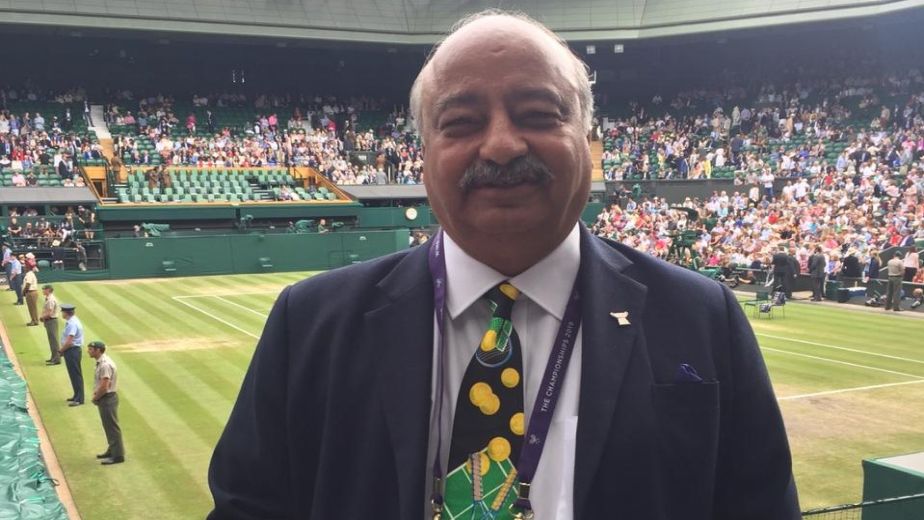 With the Tokyo Olympics just around the corner, controversy surrounding veteran Indian tennis player Rohan Bopanna and AITA continues over the Tokyo 2020 Olympics qualification. Taking to Twitter, Bopanna accused the Indian body of misleading him, resulting in a public exchange between the two parties.
In an exclusive interaction with SPOGO, the Hon' Secretary General of AITA Mr. Anil Dhupar clarified the controversy that has made waves on social media and condemned the tweets by Indian senior tennis players Rohan Bopanna and Sania Mirza.
Full statement below:
"These tweets by Rohan Bopanna and Sania Mirza are most inappropriate and misleading. They are without facts, in fact I'm shocked that they don't know the basic knowledge about the guidelines regarding the ITF rules about getting entry into the Olympics. I don't understand Rohan and Sania's frustration and they are most unwarranted. To make things clear, it's up to the players who get good ranking who get into the qualifying of the Olympics. The Federation does not have a wild card to make our own kids enter into the Olympic qualifying."
"Till 16th of July, Divij (Sharan) and Rohan (Bopanna), who are our best doubles players, were on the waiting list. All of a sudden, we received the good news from ITF on the 16th of July that Sumit Nagal has qualified to play singles. Anybody in the tennis fraternity who understands the sport knows that when a doubles player participates in the Olympics, they are also entitled to play the mixed doubles, the entry is not separate. We were very happy that we will be able to get doubles entry now with the singles entry of Sumit Nagal as the IOC has already mentioned in their rules that singles players will have priority over doubles players. Everyone is aware of this, including Mr. Rohan Bopanna"
"Since 16th of July was a Friday, we sent a note to the ITF that since our singles player has been included, we would like to change our nomination from Rohan - Divij to Rohan Bopanna and Sumit Nagal, if the rules permit. They wrote back to us on the 16th itself that there is no provision to change the nomination unless a player is injured, illness or due to special circumstances. However, this proposal will be open for seven hours and even if the nomination is accepted, the new player will not qualify as there are two better singles players already in the pipeline, so they became number three."
"If Mr. Rohan Bopanna does not have a better ranking and he is not getting qualification because of that, then what is he talking about? Our job is to promote tennis, send recommendations which we are doing day in and out and instead of appreciating the efforts of the Federation, there are words being used that are not appreciated at all. We at AITA condemn his (Rohan Bopanna) and Sania Mirza's statements. Sania doesn't know if there is no men's double entry, how does one win the medal? We feel proud that she is the only Indian lady to feature in the Olympics for the fourth time, but she is supporting a cause that she's well aware of, despite that she is still writing things for reasons I don't know."
"If a men's doubles team is not entered into the Olympics qualifying, no mixed doubles can be played. Everyone is aware of this, including Sania (Mirza) so why is she saying that we lost an opportunity to win a medal? No you have not lost, because losing is when we are not able to send the team. It is the ITF rules and it's a sad thing for Indians as tennis players who have been supported by TOPS, who have been funding Indian players are unable to qualify. It's bad luck."
"Making such comments will not help the tennis fraternity or the sport at all. The fact is that we tried our best, despite the lack of time. The good news is, Sumit Nagal is playing singles and we applied for accreditation, invitation and other formalities for him on Saturday which needs to be done because of COVID. We only had Saturday and Monday where his application needed to be approved and I'm thankful to the Indian Olympic Association, the Deputy Chief Dr Prem Verma who worked very hard on Saturday evening and Monday to get Nagal his accreditation and invitation and he is flying to Tokyo today (20th July)."
"Through good teamwork we have managed to secure his entry in 24 hours, so allegations and words are only showing their frustration, we are all feeling bad that India is not playing doubles. For senior players to speak out, tweeting, retweeting, deleting and recording is not showing maturity. Nobody in the world can record without their consent, it's against the law. Stop all these things Mr. Rohan Bopanna, we all feel proud of your achievements, you still have the age to accomplish more things and we can do that together."
Also read: The Golden Slam Awaits Novak Djokovic at the Tokyo Olympics