We want to identify the best sporting talent and provide opportunities and financial support - Moonmoon Mukherjee, Founder at P3 Sports Management Company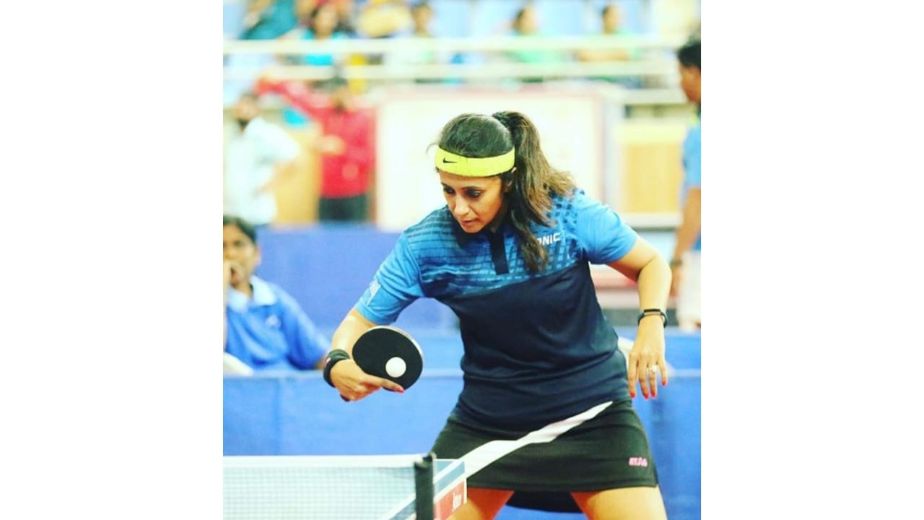 From representing India in Table Tennis to giving back to the sport that started it all as a International Table Tennis Association (ITTF) certified level 3 coach, Moonmoon Mukherjee's contributions cannot be understated. Winner of the Women Achiever award in 2014, Moonmoon is helping develop a sporting culture, sport properties and promoting grassroot development and is aspiring to reach newer heights.
In this exclusive interview with SPOGO, Moonmoon Mukherjee, Founder at P3 Sports Management Company speaks about the challenges she faced as a professional table tennis player, using that experience in a coaching career, importance of sports management, grassroot development, impact of COVID-19 and future goals.
Q 1) As a woman who has represented India in Table Tennis, what are the challenges that you faced in your journey? How did you overcome them?
I started playing Table Tennis at the age of 8 years, I'm from a small town called Chandannagar, Hooghly. It was difficult to travel for my training everyday to Kolkata and manage both academics and Table Tennis but somehow I balanced both. Availability of proper infrastructure was a big problem. During those days, there was not much knowledge about proper equipment (Rubbers, professional racquets and balls) and access to those products was rare.
Q 2) As a former table tennis player, how much of an advantage was it when you transitioned to coaching? How did you use your experience as a table tennis player in your coaching career?
When I did my first coaching qualifications (ITTF level 1, evell 2 and level 3), I was just starting out as a player. This meant I wasn't actually coaching that much. The lessons I learnt during the qualifications – technique, tactics, mindset – were of great benefit to me as a coach. I thought about table tennis in a different way and began to understand the sport comprehensively. My technique improved and my range of shots increased. The tips I gave to other players about footwork, stance, spin generation, ball placement and shot selection were also implemented in my own game. Here are some things that I have got better at since I am coaching
Watching my opponent – During coaching sessions, I have to play and watch the other player, so I can give feedback on the player's technique, timing, footwork and shot selection. This has been very beneficial for me when I play matches. By watching my opponent more, I see what shot is coming next that little bit sooner, which means I can react quicker.
Speed control – When coaching, I have to control the pace of the drills. This sometimes means slowing the ball down or speeding up, depending on the level of the player. This is a very useful skill when playing matches. Sometimes I need to inject more pace into the rallies, but other times, taking the pace out of the rally can really disrupt the other player. Some fast attackers just don't know how to respond to this!
Ball placement – When coaching, I need to be accurate in my ball placement, both in regular and irregular drills. This has been very useful when playing matches as my ability to hit different areas of the table (from anywhere) has improved a lot.
Backhand technique – A lot of coaching requires feeding the ball using my backhand. The sheer volume of balls I have hit using my backhand means my backhand technique is now far more consistent. This has made me a stronger allround player. My backhand is pretty solid now.
Pushes and blocks – I am becoming a master of pushing and blocking – especially blocking! So much of my coaching is about developing the attacking skills of the other player. So they top spin, I block. Topspin. Block. Topspin. Block. When you block 14 hours a week, you get very good at it!
The lead instructor of my level 1 qualification told me that some players sign up to the course, not to get into coaching but to get better at table tennis too. My belief is that if you only do a little bit of coaching, but still have plenty of time to practice for your own game, then coaching can definitely help you improve.
Q 3) What led you to start the P 3 Sports Management Company? How important of a role does sports management play in today's day and age?
P3 Sports Management was born out of passion. It is a pioneering sports organization founded by a set of like-minded individuals aiming to bring mainstream sport to public consciousness, with a specific focus on Olympic and non-Olympic games like Table Tennis, Badminton, Squash, Volleyball, Basketball, Carrom, Tennis, Football and Cricket. P3 Sports conducts a series of championships & coaching programs to get people to truly enjoy their athletic spirit. The founders of P3 Sports have been conducting sports championships and coaching for the last several years in and around Mumbai and California, US. P3 has conducted more than 30 sporting tournaments and handled 1000-plus players. It has a combination of reputed sports experts and industry professionals on our Board of Directors and advisors. Conducting corporate, inter-schools and state level championships along with providing grass-root training and mentoring to sports enthusiasts and under-privileged children. We organised Doctors Indoor Games in collaboration with WOCKHARDT In 2019. Our aim is to be India's topmost change-maker in the field of sports by introducing Sports Tourism Packages for Indian School's with the collaboration with CSS (Complete Sports Solution). Mr Dhrmil Dixit, Marketing head of P3 & Mr Ankit Garg, Business development head are very hopeful about this development and believes that this would be a game changer in the Indian sporting industry. I think Sports Management plays a vital role in today's sports scenario. Management in sport organizations provide sports development, general planning activities in the field of sports, organize all relevant resources, processes and functions, exercises a policy of human resources development, organized sports and business functions, provide communication and coordination.
Q 4) According to you, what needs to be done to promote a sporting culture in India with a strong grass root development program?
Indians at large, have never been the 'sporty type'. Sports are not ingrained in our psyche. Neither is it an integral part of our everyday life. The passion for sports has only resided in a small percentage of the population. Statistics indicate that while 42% of our population participates in Cricket, the average participation for all other sports (Badminton, Cycling, Running, Football, Volleyball, Tennis, Table Tennis ,Swimming, etc) is below 13%. Research suggests that the sports industry is poised to grow at about 20% over the next decade and contribute between 1 - 5% of India's GDP. In addition, national sports programs such as Khelo India, the efforts of the various sports leagues and most importantly, the focus on health & fitness are all contributing to growing awareness and improving participation. Girls and women are today equally participating in sports and winning laurels for India which is a wonderful sign from a nation development context. The ladies constituted about 45% of the CWG 2018 team and won 42% of the medals. However, this is not enough.
Unless India makes a structured effort to broad-base sports and increase participation at the grassroots level, we will continue to lag behind, not just on social development and youth inclusion parameters but also deliver limited success at world sport events. We must remember that the goal (health & fitness) is sequential and definitely more important than the outcome (Olympic medal). While the sports ministry has to lead the charge, other stakeholders i.e. corporates, entrepreneurs, national federation, state level associations, equipment manufacturers, media & service providers have to come together to develop & promote the cause of sport.
My visual thoughts on the same are captured below:
The journey of an athlete, begins with school and community participation, progresses through the zonal & district levels onward to representing India at the national & international level. However this journey from interest in sports to participation to potential and then to excellence is a long and tough road and success rates are as low as 2 - 3%.
This journey has two distinct phases - (1) Participation and (2) Performance Excellence, and is important because it equips the youth with life skills that help shape core elements of his personality. All the athlete expects from the ecosystem around him is support, best wishes, encouragement and inspiration. We should be large-hearted enough to give it. The journey of a nation, towards emerging as a sporting superpower needs focused investing in a structured program focused on grassroots sports development. This will deliver numerous benefits, one of which is the National Sports Talent Repository, which, when nurtured, delivers international sporting success, youth icons, Olympic glory and national pride. We have to demonstrate the passion & the will to participate in this journey and hold others accountable who are not aligned to this nation's purpose.
Build awareness and launch propaganda
Participant/Athlete Expectations
Grassroots participation and local community connect: Unless schools and communities are seamlessly integrated into focus, this plan will not bear fruit. For this to happen, local community influencers, key personalities, participant families, the local sports community and the local governance machinery has to come together as one. Today, there are grass root development agencies that have built a deep understanding and strong connections that have to be leveraged to make this happen. The second step is to understand the local community in terms of its historical association with sports. For example, if a region in Punjab (say Amritsar, Gurdaspur & Kapurthala) is historically known to produce hockey players, focus on hockey in that region. Don't create an archery program in this community because it will defeat the purpose. At the same time, if another region in Punjab (say Moga, Muktsar & Faridkot) has strengths in weightlifting & athletics, then focus on the same.
Back end execution support: Grassroots sports development needs an exceptional program manager & event orchestrator to coordinate across multiple parties such as state associations, local media, sports facility owners, participants and the community to bring this to life. Quality has a price and therefore higher expectations on event quality, one needs to have a proportionate budget.
Q 5) How much of an impact has COVID-19 had on sports tourism and corporate sports events?
The pandemic has brought events to a near standstill, and the industry feels it but as challenging as the situation has been for the sport and tourism businesses with reduced live attendance or cancelled events, we are seeing some light at the end of this COVID-19 tunnel and I'm optimistic sports and tourism will return. The experience will look different soon, but humans crave interaction and need social network, I am optimistic that the next six months will show significant indicators of tourism recovery in all verticals, including sports tourism and event leaders plan to come back stronger, with higher standards of cleaning, enhanced technology and operations, better organizational communications, and an overall improved organization culture derived from experiencing the pandemic together.
For now, sport and tourism organizations will continue to navigate the murky, ever-changing situation of the pandemic and hope to open their doors to full capacity again soon. Corporate Sporting events are also at a standstill but I am very optimistic about the return that corporate sporting events will return with a bang soon, as corporate professionals are also looking forward to participating as soon as the pandemic situation improves. COVID-19 has brought in a wave of challenges and opportunities for the sports sector. While several events have been cancelled or postponed, the technological advancements have helped generate viewership and engagement through Esports.
On occasions traditional sports and Esports have worked together to organise events with real-world players participating in online competitions representing their teams, which were streamed live and well-received. This speaks for the tremendous growth potential should the sports and gaming industries work in tandem. This is also indicative of the immense potential of sports which has found ways to continue to entertain even during such difficult times.
The show will go on … eventually.
Q 6) What is your vision for the future of sports management in India? What are your goals and aspirations for P 3 Sports Management Company?
Sports management companies are coming up every day in India and cities like Delhi, Mumbai, Bangalore, Kolkata and Hyderabad now have some world-class companies in this sector. ... Marketing and branding have also a great scope in the field of sports. Sports marketing managers and sponsorship managers are much in demand. With very few professionals being available (most seek employment abroad) there is constant demand for qualified professionals in the field of sports management, like Business Development Managers, Store Manager Sports Station, Area Sales Manager Sports Textiles, Category Manager - Retail Sports, Sports Director and Sports Coordinator, Digital marketing Manager, Players Management etc. Various sports leagues and thus the field of sports management have a great scope now. Sports leagues like IPL, ISL, UTTA, PBL, Pro Kabaddi League have created significant impact on the Indian sports scenario. These leagues will surely increase the requirements for industry professionals.
The passion for sports is at the core of our Mission. Our primary motive is setting and achieving targets and moving beyond our limits in life. Enabling people to achieve their highest goals in sports and improve their well-being. Development of grass root level sporting ecosystem in India. Launching Professional Coaches Training Programs and helping sports enthusiasts to learn and master the game of their choice to represent, participate and compete in sporting events. To identify, coach and train young talent of India, providing them access to best facilities, coaches, mentors and sponsors. Creating a platform that brings together the amateurs & masters playing, learning, competing and winning on the same grounds. Our motto is to identify sporting talents from B Town cities and provide them the best opportunities and financial support. Also support Para-Athletes through our NGO (C.A.R.E FOUNDATION) which we will be launching at the end of July - 2021.