Women's rugby has received an overwhelming response in India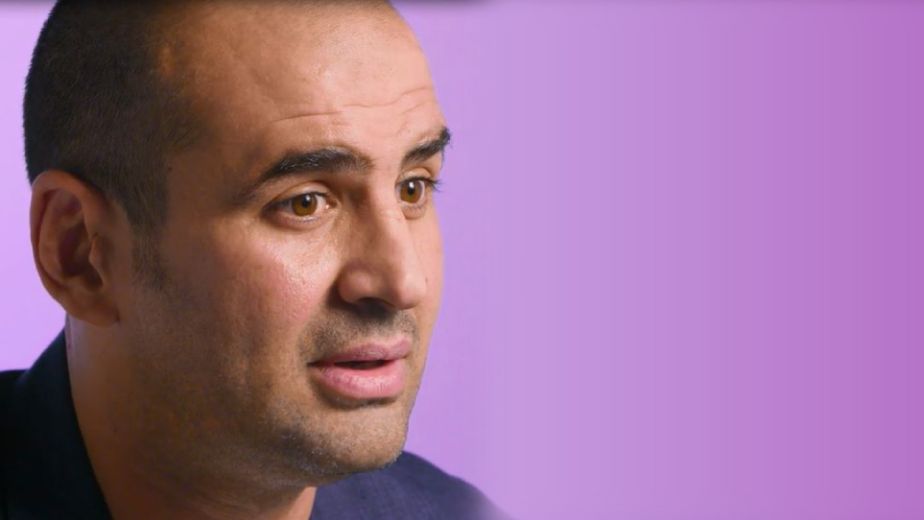 Rugby is a sport which is not commonly associated with India. There are no All Blacks and their famous Haka to intimidate opponents before the game has even begun. Most people on the streets would never have heard of Richie McCaw, Dan Carter, Jonah Lomu or Brian O'Driscoll, but the sport is quickly growing, especially in the tier 2 and 3 cities of India. Why is that?

In this exclusive interview with SPOGO, we are exploring that question with the CEO of Rugby India, Mr. Nasser Hussain. He's the former captain of the Indian Rugby team and has featured in the XIX Commonwealth Games in Delhi, XVI Asian Games in Guangzhou, China, XV Asian Games in Doha, Qatar and the Asia Rugby Championships from 2004 to 2013.

How much of an inspiration has your father been in your love for rugby? How was the experience of playing alongside him?

He has undoubtedly been an inspiration and a driving force behind my involvement in the sport. I remember in my early days going to watch him while he played for the club team. I have some recollection of messing around the field with a rugby ball, throwing it around without knowing anything about the game. He encouraged me to play sports in school and take up rugby professionally. I started in 1995 at the age of 15 and there has been no looking back since. I've been lucky and privileged to have a father who was involved in the sport and having the opportunity to play alongside him not just for the club team but also for the national team. When India played its very first game internationally, my dad was the captain and I was the youngest player in the team. It wasn't always easy because of the father and son relationship, because I had to do extra compared to other players but looking back, they are fond memories and will stay with me and my dad as well.

How has the interest in rugby grown from 1998 when you made your debut for India until today? What do you consider the reason for this?

There have been massive strides, back in the day it was only played by a few clubs in Bombay, Delhi, Calcutta and Bangalore so there were only a handful of teams and only one major tournament in a year. Since then, there has been tremendous growth in the game and one of the major driving forces behind this has been the National Governing Body for the sport in India i.e. the Indian Rugby Football Union (IRFU) aka Rugby India as they are popularly called. Their strategic focus and vision has contributed to the growth, especially at the grassroot level since the last decade. Reaching out to the youth and the masses has been significant and successful and we have managed to get the sport included in the School Games Federation of India (SGFI) at the Under 14, 17 and 19 level for boys and girls. Multiple national level tournaments are held across the country throughout the year so there has been huge strides that the sport has taken which is largely due to the IRFU Board members and other stakeholders who are driving it forward.

How challenging has it been to promote rugby in India? How can those challenges be overcome?

It has been a challenge and continues to be. Being a sport that's not popular in terms of following and understanding, educating the masses has been a challenge which we are addressing. There is a usual mix-up between Rugby and American-Football and there is a misconception that it's a dangerous sport and we are trying to change that mindset. Yes, it's a contact sport but not necessarily a dangerous sport. We have had to be creative and innovative in terms of our approach such as reaching out to schools with the non-contact 'Touch Rugby' version of the sport. It follows the same fabric of the game but looks at various aspects such as teamwork, sportsmanship, leadership, decision making and respect which are the core values of rugby. In the last 4-5 years we've rolled out the 'Get Into Rugby' (GIR) programme, a World Rugby initiative towards growing the game and we have incorporated it with Touch Rugby to make it easier for schools, teachers, parents to accept rugby because it's the non-contact version and once the athlete/participant is 'Rugby Ready', they will progress and move on to the contact version of the sport. World Rugby carries out an annual review for GIR and in 2019, India ranked number 1 globally, in terms of participation reach through the GIR programme and has been number 1 in Asia consecutively over the last three years. I can confidently say that the Get Into Rugby programme has played a significant role in introducing the sport and had a massive impact in growing the game in India.




What has been the response in promoting rugby for women? Where do you get most of the talent from?

Women's rugby got introduced only in 2009, it's been only ten years that they have been involved in the sport, the response we have received has been overwhelming and exceptional, it's something that we did not envisage. To be honest, we were quite weary when we were introducing women's rugby but we have been proven wrong and the kind of response and hunger we see amongst the women to learn and be involved is fantastic.

Surprisingly a lot of interest comes from tier two cities, smaller towns and villages. A lot of our players are from rural and tribal India and it's been amazing to stumble upon this. What we have realised is the lack of opportunity available to women in sports, especially a team sport and we have managed to address that and provide the girls of our country a structured programme which they are more than willing to participate in it. The hotbeds for women's rugby are Odisha, Bihar, remote areas of West Bengal, districts of Maharashtra, likes of Delhi, Haryana as well as Kerala from South India. Also, something that we as Rugby India have stressed upon is that all our programmes, at least in the last 5-7 years are gender inclusive. There is no programme, event tournament or initiative that we would do only for men, it has to have women and girls involved as well and the numbers are increasing day by day. In our National level tournaments we get 24 to 25 states in the men and close to about 21 -22 states in the women that participate, so they are pretty much at par and considering they have been only involved in the last ten years, that's quite significant.

How realistic are the aspirations to make it to the 2024 Summer Olympics? What needs to be done to achieve that goal?

Honestly, it's quite tough for 2024. We have in our internal planning looked at L.A 2028 and are trying to work towards that. We have also made a presentation to that effect to the Ministry of Sport as well and they have been very receptive of it and positive in terms of the feedback that we have got. No doubt we will still strive to be part of 2024 but realistically I think 2028 is something we should be focusing on. Yes we can use the milestones in between; be it the Commonwealth Games or the Asian Games that fall from between now and 2028 as the events or stepping stones towards the Olympics. There are a couple of things that we have actually highlighted and one of the reasons we reached out to the Ministry of Sports was the re-categorisation of rugby. Currently rugby is categorized by the Ministry under 'Other Sports', the lowest category, and we have tried to make a case for this to be reviewed and the category changes to 'Priority', which is one level higher and being an Olympic sport, one would fall into that category. The minute that happens, we will get a lot more support from the Ministry in terms of the annual calendar, training and competition and the support towards facilities and infrastructure which probably are our major challenges that we face currently. If we manage to address this, it would free up a bit of resources that we can focus on the high-performance side and directly on our Olympics target.

What are your goals from Rugby in India in the future? How do you plan to achieve them?

It's been a good journey and we are going through an exciting time at the moment. I would personally want to see the sport getting the recognition that is due from the ministry and enhanced visibility from a broadcasting standpoint. We are also seeing corporates taking notice and one worth mentioning is Societe Generale, who are our current partners of Rugby India. Not only have Societe Generale invested in the National teams and top end of the sport but also supported the grassroots development. Investing towards both ends of the sport is testament to their long-term relationship and commitment towards growing the game. I think we need to get more corporations taking notice and looking at investing with a long-term perspective. From an achievements point of view, I think it's only a matter of time to break into top 3 or top 5 in Asia. That's something we could probably do in the next 5 years if we were given the right support, resources and backing in terms of infrastructure as well.