My aim is to coach rugby to future generations: Indian rugby player Akash Balmiki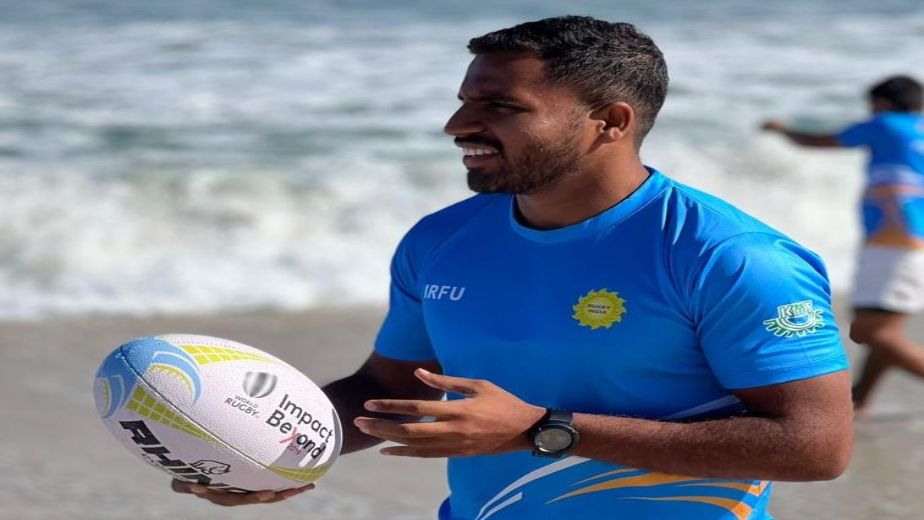 Playing rugby since 2007, Akash Balmiki has represented India at the highest level, playing in the 2013 U19 Asian Championship and the Three Nations Sevens Tournament. Hailing from Kolkata, the 26 year old aspires to play a role in promoting rugby in the country and wants to train future generations to compete at the highest level.
In this exclusive interview, Aakash speaks about his introduction to rugby, representing India, popularity of the sport in Kolkata, overcoming challenges, his goal of becoming a coach and his future aspirations.
Q 1) Who introduced you to rugby in 2007 and what motivated you to take up the sport professionally?
At the beginning I used to look up to all the seniors who used to travel abroad to play in matches. That was inspiring for me and it made me want to try the sport because I thought that if they can do it then so can I. There was also an ambition of going to other countries and playing which came from watching my seniors.
Q 2) You have represented India in the 2013 U19 Asian Championship and the Three Nations Sevens Tournament. How was the experience and what did you achieve at those events?
That was a very special moment for me because I was representing India for the very first time. The tournament was in Pakistan and I had an incredible experience there. The people were very friendly and welcoming. I didn't feel like it was Pakistan, it felt like I was still in India. The news channels often depict Pakistan in a bad light which is definitely not the case. Meeting new players, playing my first international match was a very proud moment for me and a special feeling all together.
Q 3) Since you are from Kolkata, is rugby an up and coming sport in the city?
I would say that it is quite popular and is played a lot in Kolkata. We have the Kolkata Cup which is known as the oldest tournament in which the British used to play and we still play it during the season. Most of the matches in India happen in Kolkata itself.
Also read: Apeksha Fernandes breaks five national records at Junior National Championship
Q 4) What are some of the biggest challenges that you have faced as a rugby player in India?
Since my U19 days, the challenge for me was to not only perform better but also be able to sustain it in front of the more experienced and senior members of the squad. Ever since I was a child I have been quite self sufficient which has helped me to adapt to any difficult situation. My confidence level slowly increased as I could compete at a high level with the senior squad members.
Q 5) Do you believe that you can become a coach in the future to train future generations of rugby players?
Yes, I want to coach the rugby players of India. In Kolkata and Bangalore, I tend to train a lot of future generation ruby players as it gives me joy to train them. Since I was a child I was always told to share your knowledge and experience with others and I intend to follow that. After my rugby career it is something that I want to do.
Q 6) What are some of your future goals as a rugby player? How do you plan to achieve them?
My current goal is to share my experience about the game with the young generation and hopefully work under an experienced coach and then eventually head into a head coach role.