Firoz Ustad, along with his partner Chirag Patel officially began the Trackblazers Sports Academy in 2012 to help aspiring athletes reach their highest potential and become international athletes. The academy is currently located at the P.A Mhatre Ground near Juhu Circle, Mumbai and is paving the way for future superstars to hone their craft. 
In this exclusive interview, Firoz Yusuf Ustad, founder of Trackblazers Sports Academy speaks about his transition from cricket to athletics, biggest achievements of his students, overcoming challenges, importance of mental strength, gulf between domestic and international athletics standards and his future goals.
Q 1) What motivated you to transition from being a cricketer to athletics? How has the experience been so far?
The transition from cricket to athletics happened in 2012 when I was playing cricket in gymkhanas and clubs, then my coach shifted to Nashik and the young athletes always used to look up to me because I was not only a player but also assisting the coach. My coach  Mr. V. Bala Govind has trained many national and international runners. After he left I decided to dedicate my career to athletics.
In 2010, we were training at the Andheri Sports Complex, thereafter I started my track and field training. At the back of mind I always wanted to do something in track and field since the popularity of the sport is not that much. They say athletics is the mother of all sports as it helps the overall game. I wanted to do something in athletics. That's when I started becoming a coach and along with that I work in Besant Montessori School where I have completed 18 years.

Q 2) What are some of the biggest achievements of athletes who have trained under you?
I have many athletes who are representing their states at the national level. I am training Leon Poorekhosandi who is a 400m runner and he has won the bronze medal in the 4x400m relay at the Kerala National Games 2015. I'm training Pratyangira Kashyap who has been the best girls athlete at under-14 level in YMCA. She also won the gold in the ICSE school nationals in Hyderabad. Yuv Vora has broken the 23 year MSS record in 100m category while Shanaya Alphonso won the ICCA 100m. Kimaya Tandon had been selected for the Khelo India games last year in Haryana.
Another athlete that is training under me is Dr Indu Tandon. I have seen very few people who work as hard as she does. She won the Tata Mumbai Marathon 10 km category three years in a row as well as the gold medal at the Masters Athletic Championship National in Nashik in the 800 metre and 5 km category. She won the gold medal in 400 and 800 metres at the State Meet in Mumbai and came in first place at the Navy Marathon in Mumbai in the 10 km category.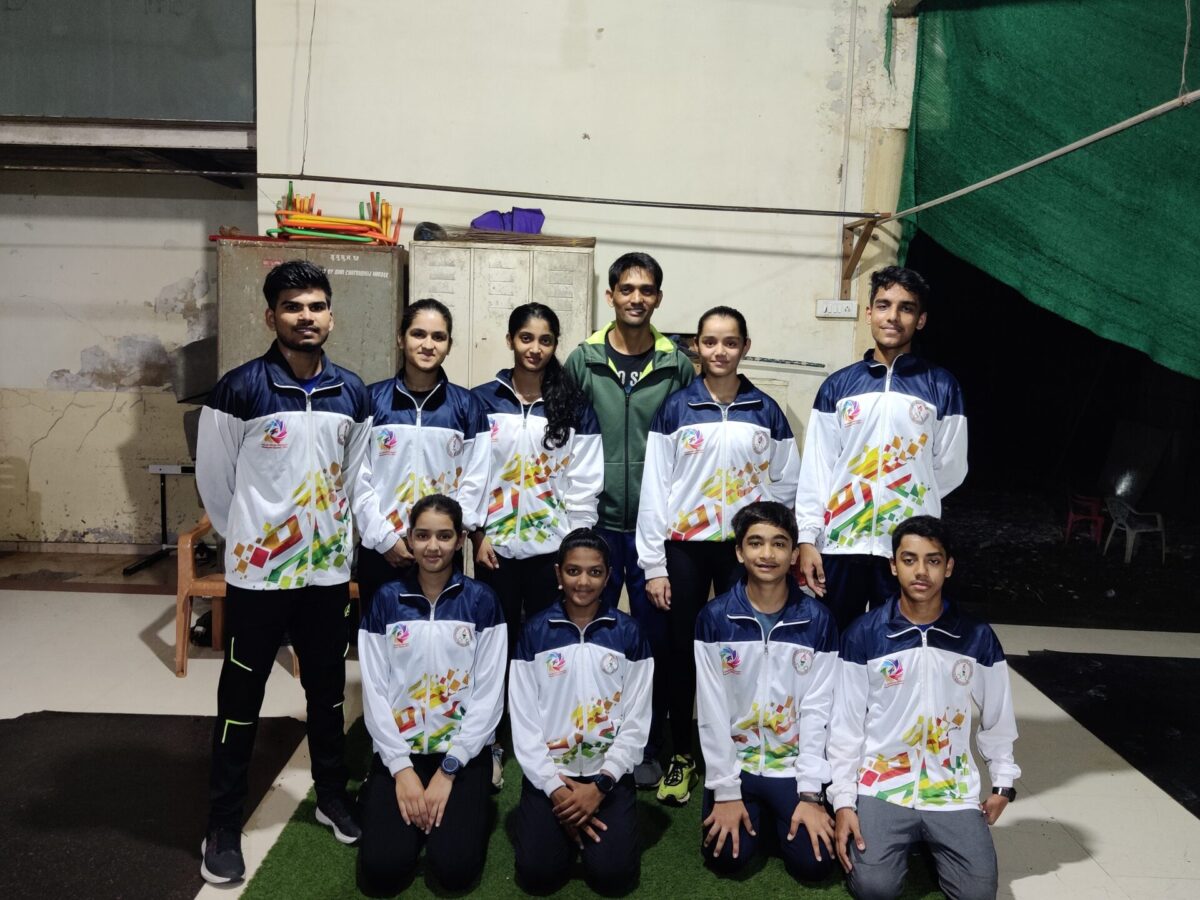 Q 3) What are the various challenges that a track and field athlete or coach faces in India? How can they be overcome?
Initially when I started in 2010-11 we were training at the Andheri Sports Complex but after 2012 the ground changed to a football ground for Mumbai City FC. The only challenge I faced was getting a place to train my athletes. I usually make it a point that I start training at 4.15 am and it was getting difficult to train my athletes at the Kandivali Sports Complex. This is something that I have picked up from my coach as he used to tell me that if you want to achieve something you need to wake up early in the morning.
My athletes like Leon, Shanaya, Kimaya etc were all trained on the beach or the road. I also want to thank the Andheri Sports Complex's Johnson Sir and Manish sir as they helped us use their gym. In 2013, we got permission to train on the Pushpakant Mhatre Ground  and I'm extremely grateful to Manish Mhatre who gave us permission to train. We started this training academy with my friend and partner Chirag Patel who is a high jumper.
Also read: "Avesh Khan is the toughest bowler I have ever faced" – Pondicherry cricketer Jay Pande

Q 4) How important is mental strength in becoming a successful track and field athlete?
Athletics is an individual game and it involves a lot of self responsibility. Athletes have to take a call on a day to day basis as they have to be mentally ready every single day to perform no matter what the level. As you go from district to state to national, the pressure builds up because each level is different. The mental aspect needs to be strong in an athlete on a day to day basis.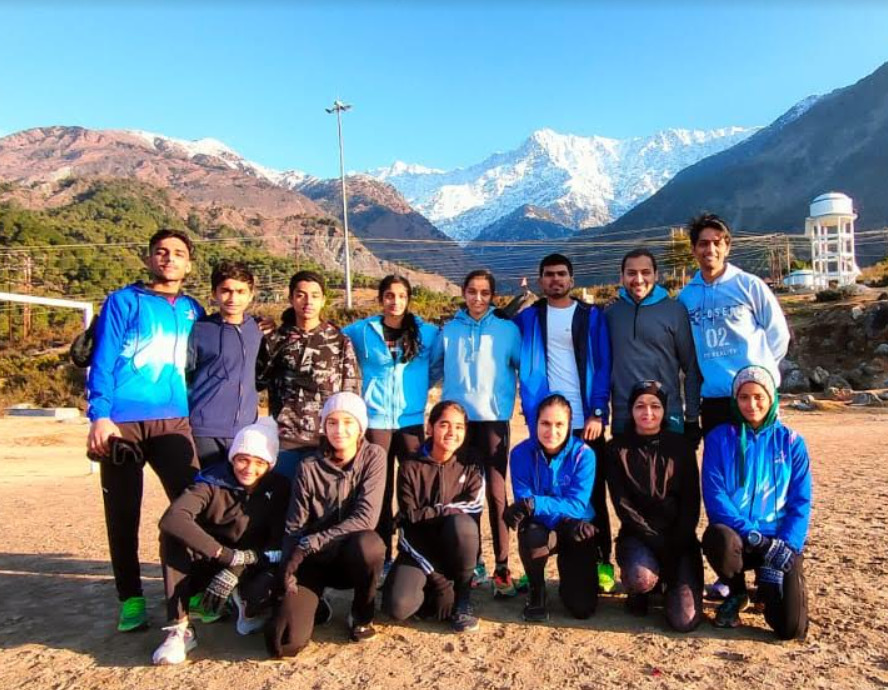 Q 5) How big is the gulf between the level of competition in India compared to internationally?
A decade back there was competition at the national level but now it has gone up because of athletes like Neeraj Chopra, Hima Das, and Dutee Chand. Because these athletes have performed at the international level and given a boost to other athletes which is why the competition at the domestic level has shot up to another level. I see a lot of national records being broken on the field and on the track. Athletics is developing at a fast pace as the facilities are getting better, private sectors are helping the athletes by giving them the right things from physios to coaches.

Q 6) What are your future goals? How are you working towards achieving them?
My future goal is to produce more international athletes like my coach did. I'm putting in the hours for track and field. My colleague Chirag Patel and I want to get ourselves into the international level. We're working hard for it and we are improving the facilities for our athletes from junior level to senior level.