Setanta Sports to broadcast Extreme E in Ukraine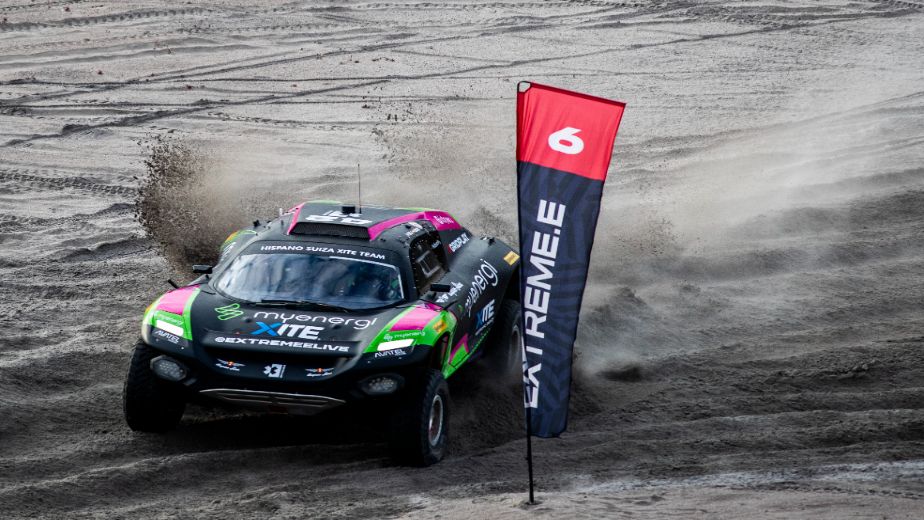 (Motorsport news) Radical off-road electric racing series, Extreme E, has today expanded its coverage in Ukraine with Setanta Sports
As part of the series' growing expansion in Ukraine, Setanta Sports will show Extreme E's full debut season, including the live race feed, highlights, preview, review and magazine shows on its Setanta Sports and Setanta Sports + channels, as well as on-demand on its digital outlet: https://www.setantaplay.tv.
With its population becoming more and more aware of the negative impact of air pollution caused by fossil fuel, Ukraine's electric car market has shown major growth in recent years. In 2020, the number of electric cars on the roads grew by 375 per cent since 2018, and the country currently boasts the biggest number of public charging points compared to its nearest EU countries – with more than 8,500 (a 57 per cent increase compared to the same period two years ago).
Ali Russell, Chief Marketing Officer at Extreme E, said: "We are thrilled to be announcing Setanta Sports as our latest broadcaster. As a sport for purpose championship which is committed to amplifying the benefits of electrification, it is important to further the exposure of Extreme E in a market where EV sales are continuing to increase.
"There is an even greater purpose to our championship than the radical racing on show, with the need to reduce carbon emissions and combat the climate crisis, something which Ukraine has clearly recognised. As we expand our coverage in Ukraine by partnering with Setanta Sports, I am confident that there will be continued interest in the action-packed wheel-to-wheel racing delivered by Extreme E, as well as the wider storytelling around electrification, the environment and the series' gender equal platform."
Also read: Stage set for JK Tyre National Racing championship; Continental GT Cup set for debut
Following the races in Saudi Arabia, Senegal and Greenland the series now goes on to visit Sardinia (23-24 October 2021). The locations that the championship visits are all, in some way, affected by environmental issues such as desertification, deforestation, melting ice caps, plastic pollution, and rising carbon emissions. By holding races in areas that are suffering at the hands of the environmental crisis, the aim is to raise viewers' awareness and interest in environmental issues.