One month to go for Extreme E's Ocean X Prix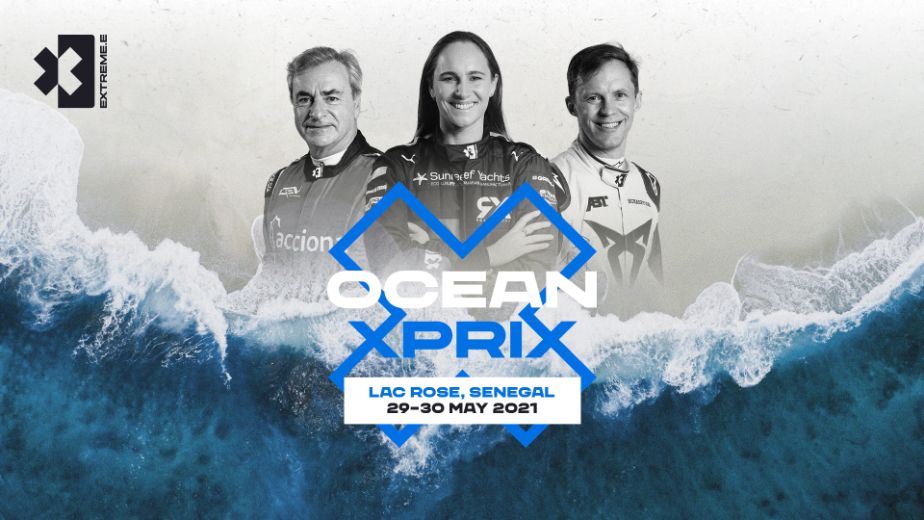 According to a press release by Extreme E, the innovative racing series is exactly a month away from its second event – the Ocean X Prix – which will be held at Lac Rose in Dakar, Senegal on 29-30 May.
The championship marks the return of off-road racing to one of its original roots, renowned for the gruelling Paris-Dakar Rally which made its debut in 1978 but, since 2007, hasn't finished in the Senegalese capital.
Alejandro Agag, CEO and Founder of Extreme E, said: "So here we are, just one month until our second event, the Ocean X Prix. We are all very excited to be headed to Senegal, in particular Dakar and specifically Lac Rose, which once marked the finish line to one of the most iconic rallies in the world. We are pleased to be bringing motorsport back to this region and am sure we will put on an incredible show.
"But more than that, Extreme E is using its platform to highlight the climate realities of the area, from rising sea levels to plastic pollution. Not only will we use our sport to shine a light on all these issues and the solutions we can all be part of, but we will also be making a positive and lasting difference through our various Legacy Programmes in the country including planting one million mangroves and supporting local communities."
Abdou Thiam, President of the Senegalese Motorsport Federation, said: "When Alejandro presented his project to me, it was with great enthusiasm that I welcomed the idea of an international competition on the banks of the Pink Lake.
"Thanks to a long tradition of motorsport in Senegal, this site has hosted our various national championships and the arrival of many international competitions. The most famous of these even bears the name of our capital.
"The innovative approach of Extreme E as well as its environmental dimension projects us towards the future of off-road motor racing. Finally, we are delighted and honoured to welcome the great names of the motorsport family. As such, we welcome all the actors of what I hope will be the first edition of a long series in Senegal."
Extreme E picked Lac Rose in Senegal to underline a wide range of issues such as increasing sea levels owing to global warming which heats up the oceans and expands in turn. Sea level has been increasing by nearly 30 centimetres every decade. Another major issue affecting the African nation is Plastic Pollution. The hills of single-use plastic seen on the shores are growing each day and are threatening not just marine species but also human health.
The vibrant pink lake has seen a dramatic fall in the water levels in the past 40 years because of over-exploitation of salt mining and water pumping.
During the last year, the championship has backed two projects that will continue beyond the racing weekend, in conjunction with to.org, its legacy partner. The first of these legacy projects with to.org, along with the local implementation partner Oceanium, is plantation of 1 million mangrove trees. The wonderful Mangroves pull carbon dioxide out of the atmosphere and the sediment under their roots thus stores a large amount of this carbon. They are also very important for coastal communities as they protect them from damaging effects of storms and of sea level, and also as nurseries for fish that provide food. Unfortunately, over a third of mangroves are lost, that has in turn left them vulnerable to food shortages and from storm destruction.
Extreme E, as part of its Legacy Programme commitment, has already helped with the planting of half a million mangroves over an area of 65 hectares. The reforestation consisted of nine outings and around 700 people supporting planting and growing trees, along with removal of plastic waste to ensure a healthy mangrove ecosystem.
Nachson Mimran, CEO and co-founder of to.org said: "The to.org team is honoured to bring our love for Senegal and our passion for sustainability to our legacy partnership with Extreme E. The reforestation of mangroves – one of nature's most effective carbon capture solutions – will protect against coastal erosion, provide habitats for fish nurseries and marine organisms, and will improve water quality for local communities by filtering polluted water. We are excited to continue our mangrove reforestation programme and to advance to.org's mission to address Earth's most pressing social and environmental challenges."
The Championship's floating centrepiece, the St. Helena, is currently en route to Senegal with the championship's cargo. Rosberg X Racing is currently at the top of the leaderboard, but with four more X Prixs to go, it is still all to play for.
To bring down local impact, the Championship races will not be open to fans, they instead will be invited to follow the action through live TV broadcast, which includes RTS, ESPN, Fox Africa, StarTimes in Senegal, and on social media.