Mercedes request a right of review after controversial Verstappen-Hamilton incident at the São Paulo GP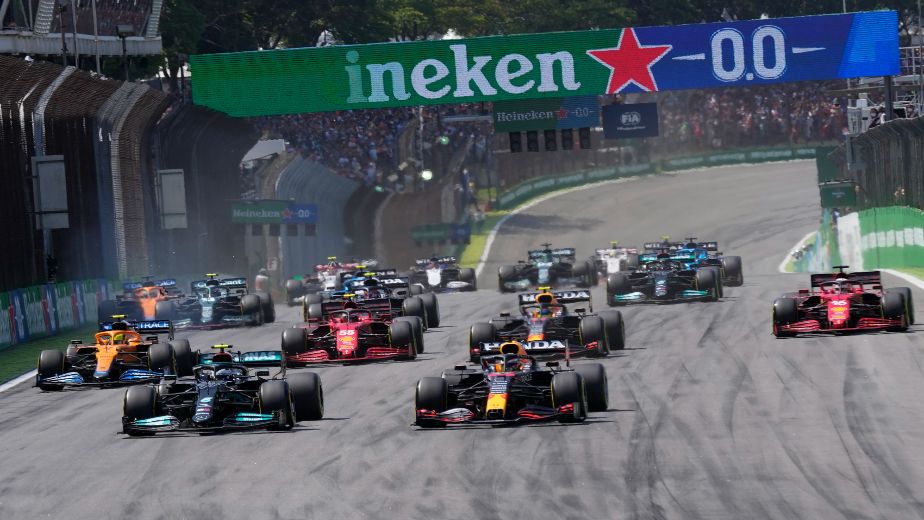 (Motorsport) Formula 1 World Champions Mercedes have requested a right of review after Max Verstappen's manoeuvre at the São Paulo GP forced Lewis Hamilton wide, a move that was not penalised by the stewards during the race. However, in light of new on-board footage released from Verstappen's car, the Silver Arrows have requested the lap 48 incident at Interlagos "on the basis of new evidence unavailable to the stewards at the time of the decision".
Despite F1 Race Control conceding the fact that it was a 'near-miss' between Verstappen and Hamilton, they decided not to pursue an investigation with the replays suggesting that the Belgian-Dutch racing driver was doing nothing wrong to defend his lead. The Mercedes team released a statement on social media that said "The Mercedes-AMG Petronas F1 Team confirms that we have today requested a Right of Review under Article 14.1.1 of the International Sporting Code, in relation to the Turn 4 incident between Car 44 and Car 33 on lap 48 of the 2021 Brazilian Grand Prix, on the basis of new evidence unavailable to the Stewards at the time of their decision".
After the race in Brazil, FIA director Michael Masi accepted that they were unable to consult Verstappen's on-board at the time of the incident as it would only be available after the race was over. If this incident goes in the way of Mercedes and Lewis Hamilton, Verstappen could possibly face a three-point penalty which would greatly change the dynamics of the Drivers Championship with only 14 points separating the two drivers.
There is also a possibility that the stewards stand firm with their original decision but in the worst case scenario for Max Verstappen, the stewards may give him a five second penalty which would result in the current Drivers Championship leader being relegated to third position behind both the Mercedes drivers. However, that in itself would be a controversial decision with Red Bull saying that their strategy would have completely changed if the penalty would have been awarded during the race. Truth be told, Verstappen deserves nothing more than a warning for the incident and any penalty incurred would be harsh to say the least.
Also read: Lewis Hamilton makes epic comeback at Sao Paulo GP to reduce Verstappen's title lead to 14 points