Extreme E signs deal with Catalonian TV3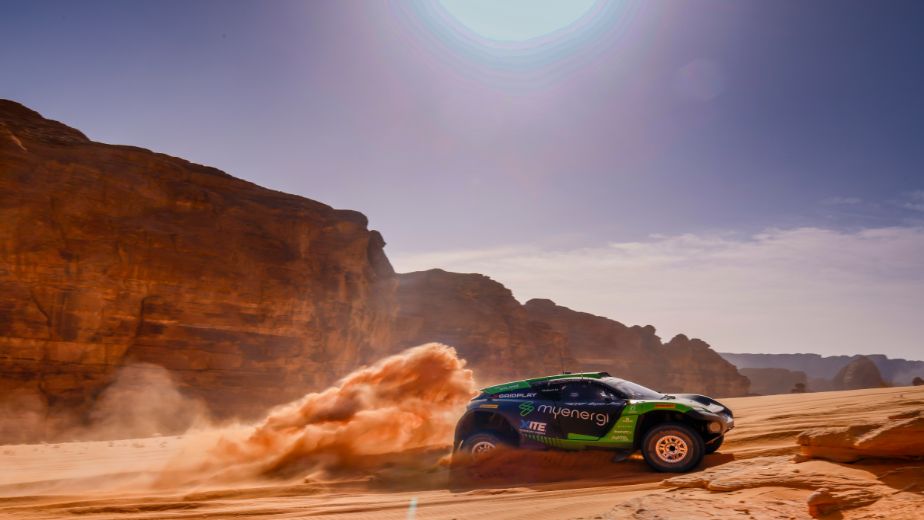 London: Extreme E, the innovative electric off-road racing series, has today announced that it has signed an agreement with TV3, the Spanish television network, for airing its entire 2021 season. Catalonia's public broadcasting network TV3, will televisie each of Extreme E's X Prixs live and free to air in Catalan. TV3's digital channel, TV3-Televisio will also stream the race coverage.
TV3, which has its headquarters based just outside Barcelona is also the most-viewed station in the area enjoying an impressive 14.6% audience share. Besides, TV3-Televisió, its digital platform, in 2019 was named as Catalonia's top web channel with regards to user numbers and video views.
The groundbreaking series, Extreme E has already impressed fans around the globe with its amazing series debut in the deserts of Saudi Arabia in April. Aired live to millions of homes, mobiles and tablets, audience were thrilled by the high drama and exciting contest as some of the biggest names of motorsports featuring Carlos Sainz, Sébastien Loeb, Jenson Button, Molly Taylor and Johan Kristoffersson took to the testing conditions of sandy dunes of AlUla in 550bhp 'ODYSSEY 21' electric SUVs in a bid for the inaugural Extreme E podium.
The Rosberg X Racing pairing of Kristoffersson and Taylor emerged victorious with a stunning display of skill, speed and tactics to secure their names in a piece of motorsporting history. They were closely followed by Andretti United's Catie Munnings and Timmy Hansen and X44's Sébastien Loeb and Cristina Gutiérrez.
Ali Russell, Chief Marketing Officer at Extreme E said: "Extreme E's mission to 'race without trace' whilst simultaneously raising awareness of climate issues, means it is vital that our series reaches as many audiences on as many platforms as possible throughout the world. Working with TV3 will not only provide up to nine millions viewers in Catalonia with a thrilling and innovative motorsport championship, but also convey the message that we all need to play our part in looking after our planet."
Extreme E's next X Prix, the Ocean X Prix will be taking place at Lac Rose from 29-30 May.