Electric off-road motorsport series Extreme E expands broadcast reach to Russia with Motorsport TV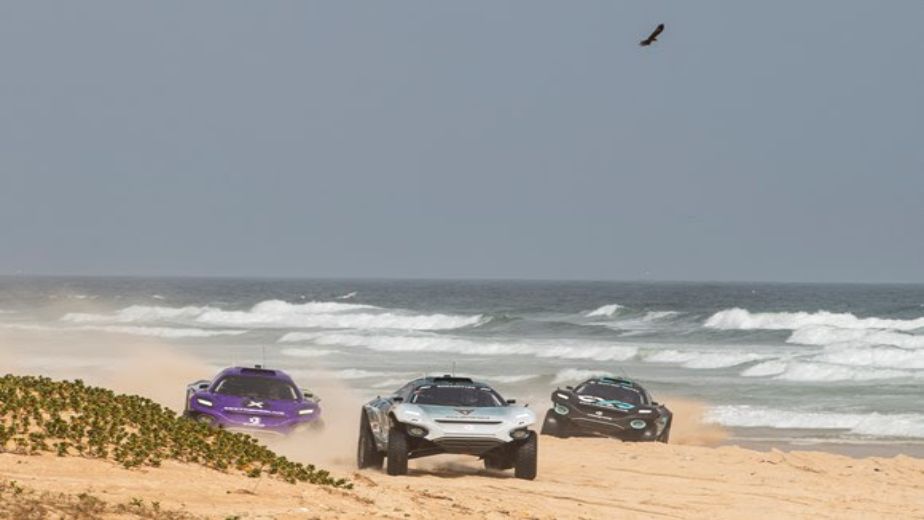 Extreme E has officially confirmed today that Motorsport TV Russia will broadcast the electric SUV motorsport X Prixs which will include magazine shows, race highlights, reviews and previews in English and Russian.
Motorsport TV Russia is a subsidiary of Motorsport Network, a platform for motorsport lovers that allows subscribers to access over 125 series, 1000 live events and 3000 hours of on demand content including Extreme E and Formula E.
As one of the countries most vulnerable due to climate change, Russia has seen an increased interest in electric mobility. The country has set a new record of electric car sales for the second year running, outpacing Scandinavian countries. Compared to 2019, the last year saw a 95% increase in electric car vehicle sales, partly due to custom import duties being removed from EV vehicles as well as increased awareness of environmental concerns.
In a press release, Ali Russell, Chief Marketing Officer at Extreme E, said: "Extreme E is delighted to be reaching Russian audiences through Motorsport TV. Russia is a hugely important region for our series and coupled with the fact that there is an increasing interest in the EV sector here, makes me even more pleased to be bringing viewers our unique and thrilling electric racing package.
"By shining a spotlight on the environmental crisis through our sport for purpose series, we hope to not only raise awareness amongst audiences, but also highlight changes that can be made to live a less carbon-intensive lifestyle and protect our planet."
Ksenia Bortova, Editor-in-Chief at Motorsport TV Russia, said: "We are very happy to broadcast Extreme E on our TV channel and spread the word about this amazing new championship to the Russian-speaking audience. I am sure that such a project will attract the attention of Russian fans and ecology supporters. It is clear that the topic of ecology and green energy is amongst the most important all over the world now while Russia covers about one-eighth of the world's land surface."
Extreme E's 'race without a trace' has brought together some of the biggest names in motorsport such as Lewis Hamilton, Nico Rosberg and Jenson Button along with American motorsport legends such as Chip Ganassi and Michael Andretti. The series also features both male and female drivers in a bid to promote gender equality. The next race is the Arctic X Prix in Kangerlussuaq, Greenland from 28-29 August.