Our aim is to give opportunities to aspiring players: Sidhhant Agarwal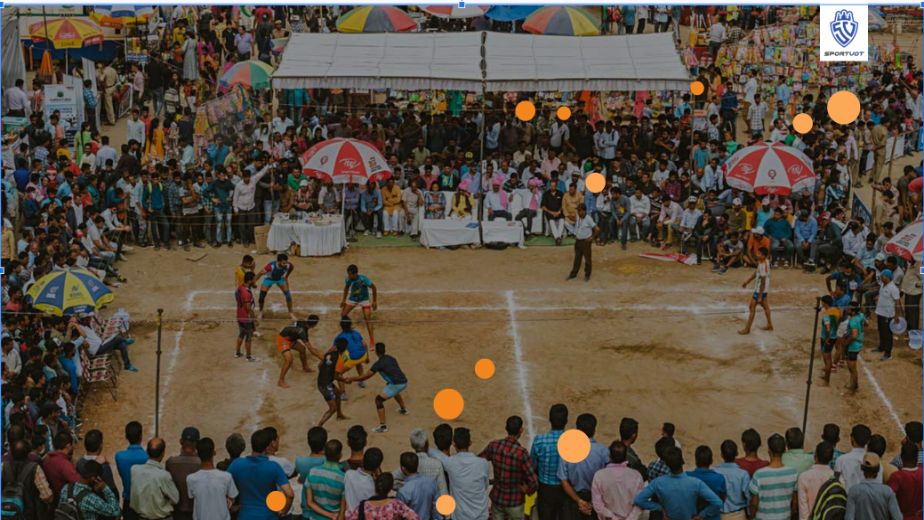 The Maha Mumbai Kabaddi League is an initiative by SportVot and Abhinav Kala Krida Mandal to celebrate the sport and empower the next generation of athletes to consider Kabaddi as a viable career option. The league not only aims to provide a platform for players to showcase their talent, it's also supporting the athletes financially so that more individuals choose to take up the sport.
In this exclusive interview, Sidhhant Agarwal, Founder at SportVot speaks about the Maha Mumbai Kabaddi League, giving aspiring players a platform, providing a level playing field for every athlete and team, response received to the initiative, long term goals and much more!
Q 1) Tell us about the Maha Mumbai Kabaddi League? How do you think it will help in promoting talent in Mumbai ?
Maha Mumbai Kabaddi League is a franchise based league that we are creating for the Mumbai suburbs only as of now. The idea of it is to promote talent and give opportunities to players. It's only made for talented players to showcase their skills and get better placements. I don't have the liberty to disclose what those better placements are but yeah we have a lot of plans in place where people playing in these leagues will use this as a stepping stone to get to the next stage. The league is made only for the athletes as the centrepiece.
Q 2) What role is SportVot playing in the promotion of the Maha Mumbai Kabaddi League?
We are primarily a live streaming and a digital sports ecosystem platform with scoring, talent hunting and other bits. This would be the first time where we would also be going into creating our own leagues and tournaments. Our idea is to create talent pathways right from the lower tiers to the professional tiers. With that in mind this is the first time we are going to control and own our tournament space. We are doing much more than the promotion of it as we are investigating our energy and effort in organising the league. Promotion is just one part of it as we will be doing much more in partnership with the local Maha Mumbai Foundation which is affiliated to a Kabaddi club called Abhinav Krida Mandal. We are supporting and co-creating it with them.
Q 3) How does the Maha Mumbai Kabaddi League aim to tap into the enormous talent pool that exists in the areas around Mumbai and give aspiring players the platform to showcase their skills?
What we are doing is creating franchisees in different localities. We have localities like Andheri, Goregaon, Malad, Bhandup Chembur. We have identified 10 such localities where we are wanting people to adopt or buy into these franchisees. We have 10 across the men's division and 4 across the women's category. There will be one senior tier so every franchise will have 3 teams. For example if one buys a franchise for Andheri, there will be a senior team, junior team and a sub-junior team. All these teams will be associated with that particular franchise. That would automatically create a small tier and ecosystem. We are also inviting players to register for the trials so we will be conducting mass trials in the next couple of months where there will be around ten thousand registered players. Everything in these trials will be recorded digitally after which around 400 players will be selected in a pool of players which will go into an auction. Everything is going to be merit driven plus we will be working a lot with local district federations and state associations. A lot of our coverage has been done in partnership with these guys. We already have a lot of data digitised for the players.

Also read: Rishabh has the potential to become the best in the world: Sakshi Pant
Q 4) What is the structure of the league, the dates, venues and how will it give fair chances to every team and athlete?
We'll have an auction system where every player will be rated, so you will have an equal opportunity to pick players rated from every single category as well as different age groups will have different teams. Secondly, we will have salary caps for the teams. The best part about the league is that the teams won't have to pay the players, the league itself will pay the players. The format is going to be a single round robin format for the men's division and double robin format for the women's division. Once the league is done then you will have a knockout round, then a semifinal and the final. In terms of date we are expected to begin somewhere during July or August and in terms of venue we haven't decided but being in Mumbai, it will be somewhere in the suburbs only.
Q 5) How has the response been for the Maha Mumbai Kabaddi League so far?
We officially announced the league on the 15th April and in four days we already have four franchises sold out. We probably have a 5th and 6th buyer coming in this week. We have already crossed 120 players in registration of playing in the league and we have more 150 to 200 players up for offline registration in the last two days. All in all the response has been tremendous from not only from the owners but also from the Kabaddi players and we hope that fans like the concept and support us.
Q 6) What are the long term goals of the league and how can they be achieved?
The long term goal is pretty simple: to make this league a stepping stone for the Pro Kabaddi league. For example a team like U Mumba can use this league as a scouting network and mainly identify talent when they are young. We do think that this will serve as a very good feeder system for the top tier PKL teams. This will also be a good opportunity for women's Kabaddi as they can showcase their talent on a big stage. We have a long road ahead as we are planning similar things in the Thane and Mumbai district.