Mental health is a top priority as it helps me perform at a higher level - Indian shuttler Saneeth Dayanand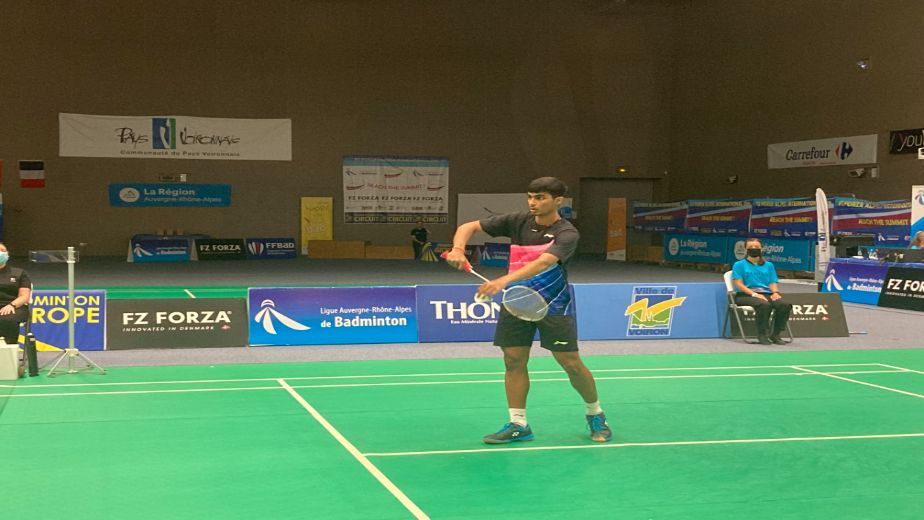 Hailing from Shimoga at almost 19 years of age, Indian badminton player Saneeth Dayanand has achieved a lot in a short career. From winning the Junior National Doubles in 2019, State Champion in Under 15 and 17 category to winning the FZ Forza Alpes International U-19 2021, Saneeth has been there and done that and is poised to do much more!
In this exclusive interview with SPOGO, Saneeth Dayanand speaks about being introduced to badminton and taking it up professionally, proudest moments of his career, badminton idols, importance of mental health, overcoming challenges and future goals.
Q 1) When were you first introduced to badminton and what motivated you to pursue this sport professionally?
The first sport that I played was football but then I had an allergy in my leg so the doctor asked me to stop playing outdoor sports and play something indoors. I started playing badminton in the eighth grade at a summer camp. One year after that I participated in a state tournament and ended up winning it. That is when I got my motivation to try and take up this sport as
a profession.
Q 2) What are some of your proudest moments in your career and why?
Recently I won a French Junior International, that is probably my proudest moment because it was my first international tournament and I managed to win. I travelled and played on my own without coaches or my parents which was very challenging.
Q 3) Who were some of your badminton idols that you looked upto while growing up?
My badminton idols are former world number one Lee Chong Wei and my coach Arvind Bhat.
Also read: My goal is to win a medal at the 2024 Paris Olympics and make the country proud - Indian athlete Ankita Dhyani
Q 4) According to you, how important of a role does mental health play in being able to give your 100% at the highest level?
For me mental health is a top priority and even when you are not physically 100% fit, you should focus on your mental health. When your mental health is good it can help you perform at higher levels.
Q 5) What are some of the challenges that you have faced in your career? How did you overcome them?
Basically all the major challenges I have faced in my career as of now are due to the Covid 19 pandemic as at one point I was India's number 1 at U19 level. I thought that I would play and perform well in the national tournaments because of my ranking in the country but because of the pandemic many tournaments were cancelled as I feel these 2 years were mostly wasted for me. I tried to manage this by playing and convincing myself that I can do better.
Q 6) What are your goals and ambitions for the future? How do you plan to achieve them?
My future goal is to play in the Paris Olympics in 2024. My plan is to firstly break into the top 100 of the world, then top 50, top 20 and finally break into the top 10 in the world rankings as it will help achieve my ambition of the 2024 Paris Olympics.

If you wish to support Saneeth in any of the areas to see him excel, then please reach out to Simply Sport https://www.simplysport.in/donate.
You can write mail to them at marketing@simplysport.in.