Long jump sensation Jeswin Aldrin aims to become the best in the world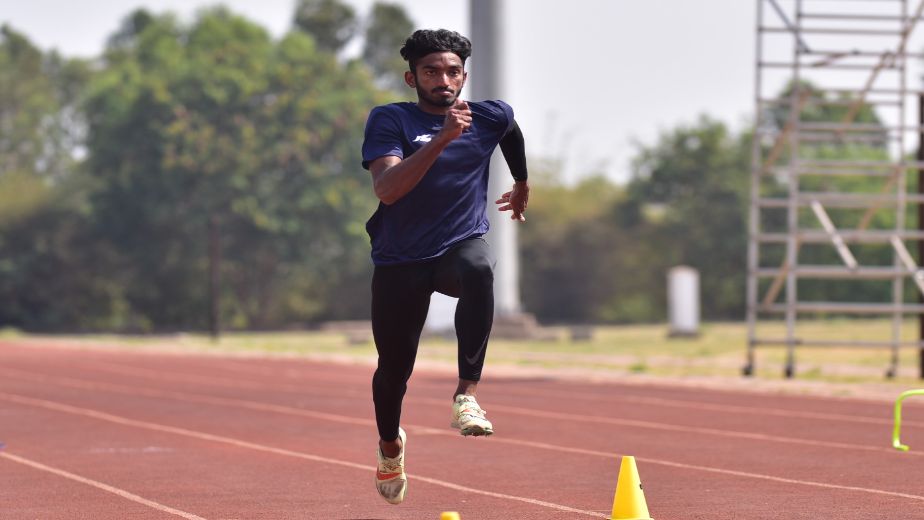 As with many inspiring stories, 20 year old Indian long jump athlete Jeswin Aldrin's journey started from humble beginnings. Hailing from a village in the Thoothukudi district in Tamil Nadu, Jeswin's sheer determination to make a mark in the world of athletics has seen him win the gold medal at the Federation Cup and securing a spot in the Indian team World Championships in Oregon. He's setting his sights higher now to become one of the world's best and bring medals for India.
In this exclusive interview, Jeswin Aldrin speaks about his journey so far, special achievements, earning a spot with the Indian team, training with Yoandri Betanzos, overcoming challenges, the role of Inspire Institute of Sport in his career and his future goals.
Q 1) From someone who comes from Mudalur, a quiet village in Thoothukudi district of Tamil Nadu, how and when were you introduced to long jump? What made you pursue the sport professionally?
It all started when my school PE teacher asked me to come and participate in long jump when I was in the 6th grade. However, we didn't have a proper track or facilities in the school, despite that, I managed to win national level competitions and started my professional training in 2019 when I came to IIS.
Q 2) You recently won the gold medal at the Federation Cup. Is that the most special achievement of your career? Which are some of your other accomplishments that stand out?
Yes, winning the gold medal at the Federation Cup is a special achievement for me as well as breaking the national record at the U-20. Both of them stand out in my career so far.
Q 3) How special was it to earn a spot in the Indian team for the World Championships in Oregon?
I had never played for the Indian team before and when I got selected for the U-20 World Championship, my gratification was delayed as it was postponed due to COVID-19. It will be the first time I'll be wearing an Indian kit in a competition which will be very special for me.

Also read: Boxing champ Parveen Hooda focused on the 2022 Commonwealth Games
Q 4) How was the experience of training with two-time World Championship medallist from Cuba, Yoandri Betanzos? What did you learn from him and how did it influence your results?
It was a great experience to train with Yoandri Betanzos. I learnt a lot from him, especially about how to develop the right mindset to give your 100% in a competition.
Q 5) What are some of the biggest challenges that you have faced in your journey as an athlete? How did you overcome them?
One of the biggest challenges that I faced was the lack of facilities in my village and school when I began my long jump journey but after I joined IIS, I could train like a professional which helped me achieve what I have today.
Q 6) What role does the Inspire Institute of Sport play in your training? How is your training experience under the IIS coaches?
I am really thankful to the Inspire Institute of Sport for providing world class facilities to me and exposure to participating in foreign tournaments. The coaching at IIS is also excellent and it has helped me tremendously in my achievements.
Q 7) What are your future goals and aspirations? How do you plan to achieve them?
My future goal is to become one of the best long jumpers in the world and win more medals for India. My plan to achieve my goals is through consistent training and hardwork and I really believe that I can achieve it all one day.