Indian medal contenders at the Tokyo Paralympics 2020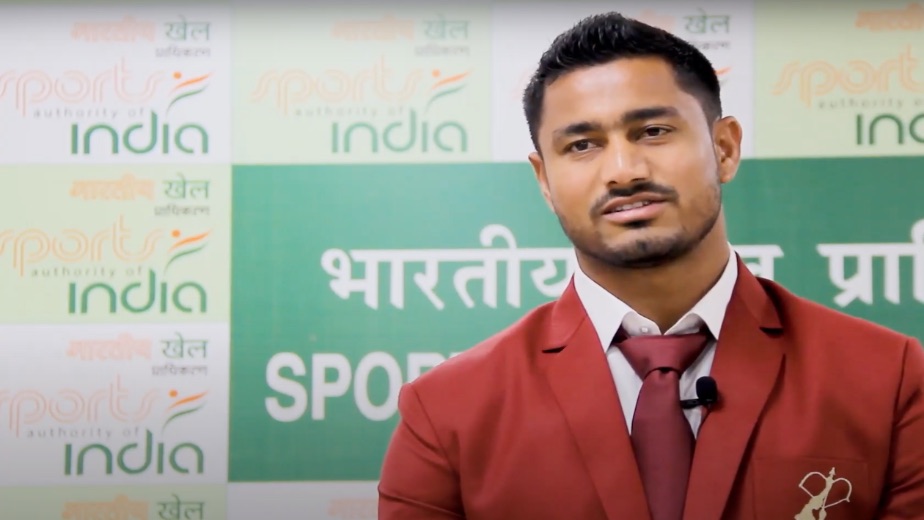 (Paralympic news): India has participated in every Paralympic games since 1984, athletics has proven to be a strong field for the country with 10 medals in total. Javelin Throw has been the most successful sport with 4 medals, swimming and powerlifting have a medal each. Rio de Janeiro was the country's most successful games with four medals which included 2 Golds, one Bronze and one Silver.
There are many medal contenders this time including previous medalists who will be looking for successive victories. India will be sending 54 athletes who will be competing in 9 sports, in the previous games the country had sent 19 athletes so there is a huge improvement this time. The prediction is we might come back with a record tally and hopefully the predictions come true.
Devendra Jhajharia (Javelin F-46)
Devendra Jhajharia will again aim for a record breaking throw as he will look to enter the record books. He is the first and only Indian para athlete to win two gold medals at the Paralympics. His first gold came in men's Javelin Throw in 2004 Athens and the second gold was in 2016 Rio. In both the Golds he broke the world records even though there was a timespan of 12 years. His event was not included in the 2008 Beijing and 2012 London Paralympics but now he could become the first ever Indian athlete to win three gold medals at the Paralympics.
Mariyappan Thangavelu (High jump T-42)
Thangavelu surprised many by winning a Gold in the Rio Olympics in Men's High Jump. He will be looking for a podium finish for the second time. He was the flag bearer in the 2018 Asian Games held in Jakarta. He also won the bronze medal in the 2019 World Para Athletics Championship.
Also read: Hoping to build on unprecedented gains made by javelin throw: Jhajharia
Sharad Kumar (High jump T-42)
A former world number 1, he won the Gold medal in the 2014 Para Asian Games by breaking a 12 year Asian record. He won Silver in the 2017 World Para Athletics Championship and finished 6th in the Rio Olympics. He will be looking to finish on top this time in Tokyo.
Pramod Bhagat (Badminton)
This is the first time badminton is being played at the Paralympics and Pramod Bhagat will be looking to conquer Tokyo. He has already won 4 Singles medals at the BWF Para Badminton World Championships including two Gold, one Silver and one Bronze. He is one of the top players in the world and is expected to bring home a Gold for India.
Sundar Singh Gurjar (Javelin F-46)
Sundar won the gold at the IPC World Championships in London in 2017. He also won the Gold in Javelin at the the 8th FAZAA IPC Athletics Grand Prix, he also won three Gold medals in the 9th FAZAA IPC Athletics Grand Prix but shocked everyone by finishing on top in Javelin, Shot Put and Discus Throw. He will be looking to continue his form in Javelin Throw.
Parul Parmar (Badminton)
She has won Gold in the 2015 Singles and mixed doubles and 2017 Singles and Doubles BWF Para Badminton World Championships. She will be looking to become just the second Indian woman to win a medal in the Paralympics. She will be playing in the Doubles competition
Palak Kohli (Badminton)
She won the Gold in doubles and Silver in singles at the BWF Para Badminton International 2019 held in Uganda. She also has won the Bronze in BWF Para Badminton International 2019 held in Japan. She will look to bring home a medal along with Parul Parmar.