Cricket crazy country India can also excel at baseball - Vamsi Kondreddy, Managing Director of Dream Olympic Sports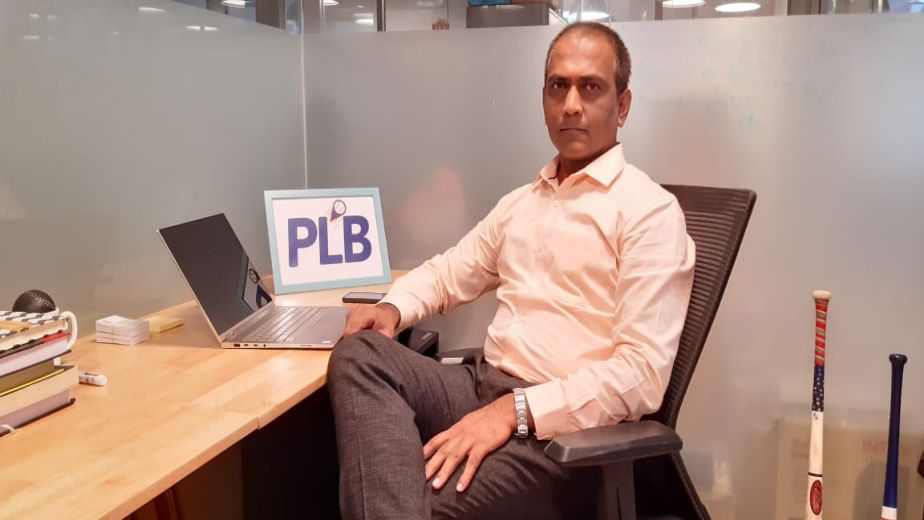 It's fair to say baseball in India is not the most popular sport. Despite being a bat and ball sport like cricket, the average sports fan in the country wouldn't know Babe Ruth, Joe DiMaggio, Willie Mays, Ty Cobb or Ted Williams. That's about to change very soon. Last year, Major League Baseball signed a multi-year agreement with Star Sports India to broadcast every game of the 2020 and 2021 World Series and it's three shows MLB Weekly, MLB Extra and MLB Best. In addition, the MLB has also increased its efforts to grow baseball in India through media partnerships and grassroots initiatives such as First Pitch.
In an exclusive interview with SPOGO, we discuss baseball in India with the Managing Director of Dream Olympic Sports, Mr. Vamsi Kondreddy. He shares his views about his love for baseball, it's potential to grow in India, Premier League Baseball and his long term vision.
When did your love for baseball begin? Who were your idols while you were growing up?
India has been associated with baseball since 1965. Even my grandparents knew that there was a sport called softball. Formally since 1983, India has been well established as having an Amateur Federation of Baseball. I'm from Andhra Pradesh and in 1992, when I was doing my 10th grade, we had a very good baseball team which was ranked amongst the top 3 in India. My hero is not an international player but my school team. My affinity towards baseball began when I used to watch my seniors play baseball in high school. I took the sport very seriously and played at the intermediate level and even when I was doing engineering, but unfortunately there were not many opportunities. I played at the state level but in very rare cases does a player play at the national level. There is no international exposure or knowledge but we knew that baseball is very popular in the USA. I used to travel a lot as a part of my job to the USA, Japan, Australia and had the opportunity to follow baseball in these countries such as Major League Baseball in the US and Nippon Professional Baseball in Japan as Australian Baseball League. That's where my affinity towards baseball grew not because of specific idols but the sport itself.
How difficult was it to pursue your passion of baseball in a country where it's far from a popular sport?
Rather than looking at it as difficult, I would rather focus on ways to make it happen. There is a big opportunity for baseball in India because people in this country love bat and ball sports. We don't need to be taught how to hold a bat or throw a ball, it's in our DNA. We worked with a global company called KPMG to understand the sports ecosystem in India and found out that compared to a Chinese kid who is formally trained in baseball and Indian kid who has never held a baseball bat were asked to do some baseball trials, the Indian kid would outperform the trained Chinese kid. We are biologically, mentally and culturally equipped to play a bat and ball sport. There is a big opportunity for baseball to grow but if you ask why hasn't it happened so far, I might not be the right person to answer but there is definitely a lot of potential.
According to you, what needs to be done to grow baseball in India? What are the challenges you have faced in promoting the sport?
Federations are currently controlling sports, private participation is very important. India is in the top 10 economies and on average 3% of the economy of other countries is sports. In India it's 0.3% because sports are not looked at as an industry. Involvement of the private sector is key which needs attention from the primary stage. We need to look at sports just like engineering, medicine, law as a viable career option. Baseball is already familiar as a bat and ball sport and the skill is already present at the grassroot. Providing exposure and ensuring children have fun at an early age and giving them a platform to compete with other teams will help it grow.
Tell us about your plans for the Premier League Baseball. What is being done for the PLB league leading up to it's 2022 season?
We started the 'Dream Olympic Sports' as a private limited company with baseball as the primary focus in late 2019 itself. Unfortunately, due to the current pandemic situation there was some kind of a delay. We are still very confident that we will eventually make it happen by 2024, that was our original plan as far as the Premier League Baseball is concerned.
Coming to how we can achieve this in just four years time, my answer is quite simple and practically possible. Firstly, we need to have a big grassroot programme. Also, we need a proper structure in terms of providing competitive opportunities from the grassroot level.
As far as the grassroot is concerned, like any other sport, baseball also has a federation and respective state associations since 1983, which are active but lack big exposures. Unfortunately, our rankings are very poor as we are ranked between 67-70, while our neighbouring countries like Pakistan and Sri Lanka are positioned at 24 and 42 respectively. So for me, it's quite easy because there is already a system in place. We will continue working with the existing system to support them and will motivate associations, athletes and coaches by informing them about the big thing coming up.
What is being done at the grassroot level to promote baseball?
We are working with the corporate schools to launch PLB School's Programme last year, but it wasn't started due to the pandemic. As soon as things come back to the normal post pandemic, we want to go back and really involve the corporate schools so that they also start looking at having a specific programme for the PLB schools. That way the grassroot is addressed working with an existing system and it also involves the corporate schools. Secondly, it's important to create a competition at every level whether its zonal, state level, inter-district level or interschool level. As part of the PLB Schools programme, we already have the plan in place as every quarter there would be a competition which will go to the zonal level and every six months we are having competitions to the state level and then the national level. We are the founding member of an organization called 'Confederation of Professional Baseball Softball Clubs' which is a non profit organization. This organization is solely for the work of promoting baseball and softball in this country. We are enabling around 80-90 independent small sized clubs. There are small baseball clubs in North Indian places like Chandigarh and Haryana as well. They don't have much of an exposure and follow it as a pastime sport. This Confederation would actually enable them to give an opportunity for such kind of a clubs to come together and play competitive sports at a common place where we are set to launch a clubs nationals. This year we had to postpone it because of the pandemic as creating an opportunity and competitive events is also a key part. Third and most major part for a successful league is finding the sponsors and enabling them to invest in these professional teams.
What is your actionable plan for 2024 Premier League Baseball?
Premier League Baseball is set to start with eight professional teams. We have already announced the teams and the cities they would come from. We as the Dream Olympic Sports company have been approaching corporates to create their interest in these professional teams and were very successful in bringing investments in two teams already. One of them is the Hyderabad Baseball Club as there are already a couple of investors who have invested in the franchise. We couldn't go about it as our original plan due to the pandemic as we could not coordinate and get help from the United States and Australia. We expect things to return to normalcy later this year and have three more years to properly build eight teams and ensure Premier League Baseball takes place in 2024.
What is your long term goal and vision for baseball in India? How do you plan to achieve it?
When I look at the baseball playing countries across the globe, the popular belief is that it is an American sport. It sure is, but the number one baseball playing country is Japan and not the United States. When you look at the international ranking of men and women's category, out of the top ten you would find at least six Asian countries such as Japan, Korea and Taiwan who are well versed with the sport.
Speaking of India, I strongly believe there is great potential in our country. My long term goal is to initiate the beginning with the Premier League Baseball, where it can serve as the platform to find the best baseball talent in India. Not just that, we also want the best athletes from the League to actually go and play in a reputed Major League outside India like the Major League Baseball (MLB) and Nippon Professional Baseball (NPB) in Japan. Eventually, we want to create an opportunity where the PBL can be a platform where people get a place in a Professional League and Major League. Our long term vision is to see more Indian players playing in the International Major Leagues.