The power of sports brings communities together and builds memories that last a lifetime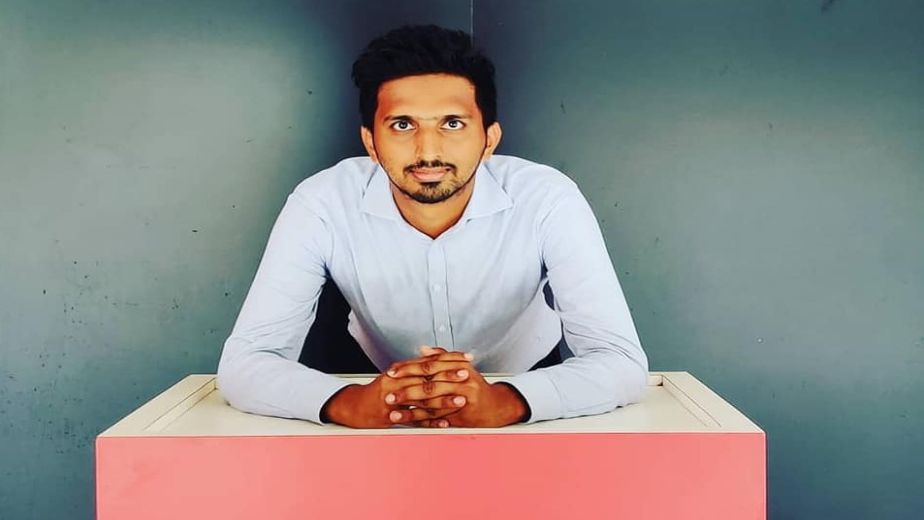 Few things unite people as effectively as sports. In a country like India full of diversity, sports brings everyone together in a way nothing else does. Sports is not just what you see on the television, it all starts with playing on the street, in your locality and with your friends. It's the bedrock which lays a foundation for every sporting competition at the highest level.
In an exclusive interview with SPOGO, we spoke to Siddarth Sabapathy, Director at Community Football Club of India and founder of Sporko Sports, a sports management company and academy with over 600 kids in 10 centers across Mumbai. He spoke about the benefits of community sports, the challenges that he has faced at the grassroot level, participation of women in sports, India's potential and sporting culture and his future goals.
Sports has always been an activity that involves the community, what is your understanding of community sports and it's benefits?
I'd like to share a short story about this. When I was in college we used to play football in local maidans and grounds which is when we realized that we should start something where all of us can play football in a more structured and easier manner. We started a small league in the area of Vile Parle in Mumbai called the Vile Parle Premier League. We organized that league for 7 years and we used to have 1500 to 2000 spectators by the fifth and sixth year who were locals from Vile Parle, Andheri and the suburban parts of Mumbai. That's where we understood the power of sports because it gets the community together and helped people bond over the game of football. That league was my first experience in how a sport can build a community. Sports is always considered a recreational activity but it's more than that. It's about the connections we make that can last forever. It taught me how a community can be shaped through sports.
According to you, how vital of a role does community sports play in the upliftment of the impoverished?
Sports is the best way to give equal opportunities irrespective of financial status, caste, creed, gender or religion. One of the major powers attributed to sports is the upliftment of the community. At the Community Football Club of India we have seen that when individuals play sports, they leave everything else behind and develop values such as leadership. One example from our Academy is that the coaches ensure that young children aged under 10 and 12 respect elders and say no to racism. Sports have the ability to imbibe such wonderful values in kids at such a young age and we hope they take it along until the end.
What are the challenges that you have faced in promoting community football? What can be done to overcome those challenges?
We come from such diverse backgrounds because Mumbai is such a cosmopolitan city and one of the biggest challenges we face is that sports is not looked upon as a viable profession by parents or stakeholders. Even though there is nothing wrong in sports being played recreationally because it improves your health and stamina, sports played professionally at a district or state level is not considered seriously because footballers are not paid. Unlike other sports like cricket, football is not lucrative or sustainable as a professional career. We also need more clubs because we only have a few ISL and I-League football clubs but we need 2nd division clubs. In Maharashtra, we used to have 5-6 clubs six or seven years ago but unfortunately now due to various circumstances most of the clubs had to shut shop. We only have one football club in the whole of Maharashtra which is a big challenge. Community Football Clubs like ours are semi-professional clubs and are the second part of the ladder. We need more clubs that we can feed our players to and even though Mumbai City FC is a blessing, we need more such clubs to pick up players from the youth team. Coach education is another challenge and we need refresher courses that help coaches evolve their knowledge and learn new techniques which unfortunately does not happen. I feel our coaching is still very traditional and even though the process is happening, it needs to be expedited. We are far better than where we were before but it has a long way to go. Convincing parents that football is a viable career option is another major challenge especially for middle class and upper middle class players. These are some of the challenges on the broader scale and even though people blame infrastructure as a challenge, I believe it's the optimum utilization of infrastructure which can only be done with more competition.
How important of a factor is community sports to encourage more women to participate especially in the rural areas?
That's a major challenge and only in the last 2-3 years has football for women been promoted even in the urban areas. Participation of women in football has increased recently because of a better IWL (Indian Women's League), the number of teams that participate in it along with recreational football leagues that have come up such as the Women's League. In rural areas, if we are able to train girls when they are young then they will have a better view of sports. I would like to share an experience about a girl who started playing with us from the age of 8 but when she turned 14 her father refused to let her play football because people at her house did not want her to play with boys. The challenge was that we didn't have enough girls playing football because unfortunately it's considered to be a 'manly' sport, especially in rural areas. If that perception changes, we will see a lot more participation, especially in rural areas. In the urban areas, that perception is already changing especially because of the AFC Championship that will be played for women. Seeing women footballers on the television will help convince many parents to support their daughters to pursue football as a career. There are already role models for women in cricket, badminton or tennis and even though there are role models in football such as Ngangom Bala Devi who represented Rangers in the Scottish League and Aditi Chauhan who has played for West Ham, we still need more especially rural women to become role models to inspire more girls to participate in the rural areas.
How much potential for growth do you see in Mumbai and India as a whole in football? What needs to be done to fulfill that potential?
I believe we have a lot of potential because there are so many individuals playing football either at a recreational level or the professional level. Unfortunately, what we lack is a ladder where if a child who is playing at the school level wants to pursue it further, there is a vacuum between the ages of 16 to 20. We require more tournaments, matches, scouting programs and I think that's very essential. A lot of talent gets wasted at that age (16 to 20) because a good player at 14 or 15 playing at the school MSSA level will normally end up playing at the Mumbai Football Association in their respective divisions such as the 1st, 2nd, 3rd, Super or Elite but there are not many competitive games at that age group which has created a vacuum. In Europe or South America, players at the same age group get very good competitive exposure and that's where we lack. If that can be worked upon, which is already happening and India has hosted the Under 17 World Cup for boys and girls and we are looking at hosting the Under 19 and 21 as well. The biggest challenge will be the competitions we can create for the youth and if we can overcome it, which I'm sure we can in the coming years then we will be able to create better professional footballers and we will see better results with the national team. It's a work in progress but we are better than where we were a decade before.
How important are initiatives promoting sports such as football at the community level to raise the overall standard of sport in the country?
For any footballer, their first brush with the sport is the local league that they have played in and this principle applies to any sport. Community Leagues increase participation for any sports because more people start liking the sports and this leads to representing their local teams which is the beginning of their football career. Education seminars about the prospects of pursuing football as a career also goes a long way in convincing the parents to support their children. Football other than a career also teaches values such as leadership, teamwork and discipline. These factors create a conducive atmosphere for the growth of football and community level football leagues are definitely required. Community level leagues also help participants make new friends and memories that are cherished for a lifetime. Not everyone who plays football wants to make it a career, many play recreationally but unfortunately we do not promote participation in sports. There are parents who would only support their child if there is a possibility of him becoming a player but if there is no chance of that happening then the child cannot play football. Many footballers who come into the sport are involved because of the fun of it and Community Football Leagues retain that enjoyment.
Do you think India needs a 'sporting culture' for the youth to consider sports other than cricket a viable career option?
With 11 clubs in the ISL, many I-League and 2nd division clubs, parents have started considering football as a career option. Unfortunately, due to India's population and few clubs, not everybody can make it big. Remuneration is important at the district and state level which requires small sponsors and investors to create sustainability at that level. At the age of 19-20 when an individual is making a decision for the future, having some sort of scholarship or rules similar to what exist in the IPL where Under 22 players are mandatory will help more young people join the sport while getting some remuneration. There needs to be a return of investment because parents will not invest beyond a certain point. Small leagues that give medals or get a sponsor to help footballers at the age group of 16 - 18 will ensure fewer dropouts and more individuals pursuing the sport professionally. Football also has a short shelf life and after a certain age, the body does not support playing the sport at the highest level. There needs to be a plan for a post playing career and footballers need to be well taken care of after retirement. Sustaining footballers after retirement due to age or injuries through government jobs or a scheme will help convince more parents to support their children in pursuing the sport.
As Director of the Community Football Club of India, what are your plans for the future?
We are a feeder club that identifies talent and gives them a platform to perform. We also provide solutions to problems at the grass root level that exist in whichever cities we go to. For example: if Mumbai does not have many youth football tournaments, we will organize them and help the District Associations to start their own leagues at the Under 8, 10, 12, 14 and 16 level. We recently organized a small league in the months of December - January for Under 20's and ensured all the COVID precautions were taken. As an Academy, our goal will always be to identify talent, take them to a certain level and try to help them progress to the next level at a club which plays in the ISL or the I-League. My dream or my ambition one day would be to see if we can play in the I-League 2nd division and go up the ranks. That's still far away because we have to create a sustainable model at the top level by taking it step by step. Right now we are quite comfortable in introducing children to the sport, teaching them the nuances of football and solving the problems that the district or state association faces in our capacity. We are trying to create a small community that started off in Mumbai, we are already doing some work in the Konkan region and we are looking to create a football body in the Ratnagiri district as well. Our focus basically is to teach values of the sport alongside introducing them to the game and take them to a certain level.