Talented Argentine midfielder Enzo Fernandez joins Benfica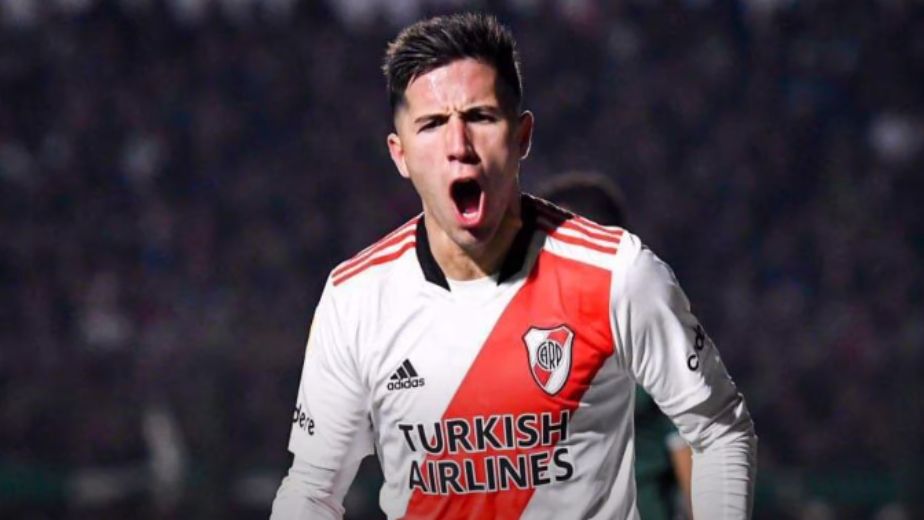 (Football news) Benfica officially signed River Plate midfielder Enzo Fernández for €18m. The deal is structured around the acquisition of 75% of the player's economic rights which will cost €10 million and €8 million are the bonuses. Benfica's sporting director Rui Pedro Braz was in Buenos Aires for the deal as a decisive round of negotiations for the 21-year-old Argentine midfielder took place with several other European clubs interested in Enzo.
The deal accelerated since the arrival of Rui Pedro Braz in Buenos Aires and took some initiative in the negotiation. Both the club representatives met in mid-May, as it was the first formal meeting that took place between the Portuguese club and Enzo's representative as he was satisfied with the project and the possibilities of growth within Europe. Thus, the president Rui Costa, decided to accelerate the Enzo deal after selling Uruguayan striker Darwin Núñez for €100m to Liverpool. Although other clubs such as Wolverhampton and Milan were interested in him, none accepted the money or the conditions that River Plate wanted
After playing 50 games and scoring 12 goals with River Plate, Fernández bids goodbye to South America as he finishes finalizing the details of his contract until 2027 with the Portuguese giants. He will stay back and play the Copa Libertadores final as he hopes to give River Plate fans one more trophy to cheer for. River Plate have already sold Julián Álvarez to City, River Plate in recent times have been producing world class players as Lionel Scaloni summoned Enzo to the Argentine national team for the first time in early November 2021 along with his club teammates Simón, Zeballos and Medina.
After FIFA allowed the World Cup squads to have 26 players, Enzo could well make the final cut to go to Qatar. For years, Argentine have been producing good strikers and defenders at international level but the deficit in their play was mainly due to the midfielders not being capable of interpreting the game, of covering wide spaces, of sweeping an opponent who is carrying the ball and breaking lines to jump on the attack. The lack of midfielders were covered with players such as Rodrigo De Paul and Giovani Lo Celso and now you can add Fernández, who fits into that role perfectly. When Enzo gets on the ball he always supports with assists or shots from medium distance. He is the modern midfielder who meets the historical needs of football as he does the simple things perfectly, he is a kind of player that gives style to a team.
Also read: Atletico Madrid are set to sign Axel Witsel on a free transfer