Eden Hazard to play in a new position at Real Madrid next season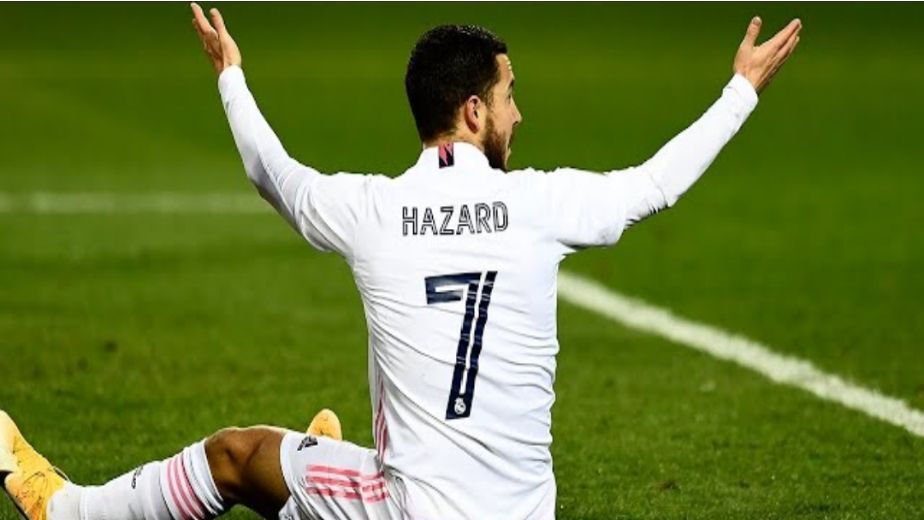 (Football news) Real Madrid had an incredible 2021/22 season as they won the La Liga and the Champions League. The fashion in which they clinched the UCL made it extra special. Many players contributed to the season but one player who had virtually no contribution at least on the pitch was Eden Hazard. The Belgian spent the majority of the season on the sidelines due to injury. Even when he was fit, manager Carlo Ancelotti didn't give him much game time and even when he got game time, he wasn't effective. At the end of the season's celebration Hazard on the microphone in front of thousands of Madrid fans said "These have been three difficult years but next year I will give everything for you guys!". His teammates gathered around him and started jumping in excitement.
After his injury problems in his first year at Real Madrid, Hazard went through a surgery which inserted metallic plates in his ankle. In March, the playmaker went through another surgery which removed the plates. In a number of interviews Hazard said that he had problems training with the plates and now that they are not there he will look to get back to his best. Belgium coach Roberto Martinez said "Madrid fans are going to see a totally different Eden Hazard next season". Hazard has always sparked excitement in Real Madrid fans when returning from injury but he hasn't been able to live up to those expectations. Real Madrid spent around €146.1 million including add-ons for Hazard and it's not been worth it so far. The winger still has 2 seasons left on his contract which means that there is still some time to make an impact.
According to reports in Spain, Eden Hazard and Carlo Ancelotti have discussed the possibility of using Hazard more centrally in a false 9 role. Vinicius Jr after the incredible season he has had is pretty much undroppable from the left wing Due to his age and fitness level the Brazilian will rarely miss the game which makes it difficult for Hazard to get game time on the left wing. Ancelotti has tried Hazard on the right wing which hasn't really worked. Karim Benzema will turn 35 in December which means that he will slow down on the fitness side of things.
Real Madrid as of now don't have a back-up for Benzema that Ancelotti trusts and Hazard could be that guy. It will be interesting to see how things turn out to be if Hazard stays fit for the full season because if he doesn't then it will be the same old story again. Hazard has played as a false 9 a few times for Chelsea and has been successful. He has the skill set to play there and will have the same link-up ability which Benzema possesses. He will have to work on his finishing and if he does manage to do that his Real Madrid career will be saved.

Also read: Ernesto Valverde returns to management with Athletic Club Bilbao