My goal is to win an International trophy - Karan "Excali" Mhaswadkar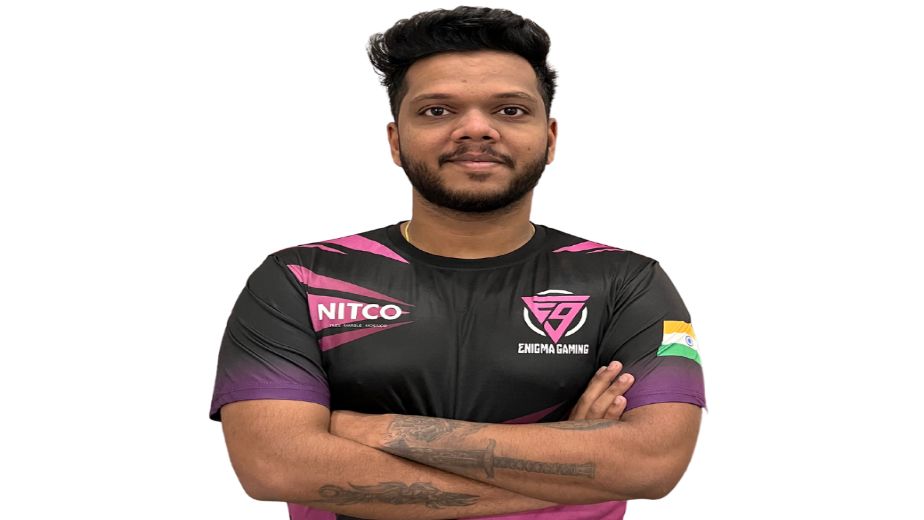 Currently playing for Enigma Gaming, 24 year old Karan "Excali" Mhaswadkar is an Indian Valorant player who has also played Counter-Strike: Global Offensive. Having represented teams like Team Mahi, Samurai Esports and Team XO in the past, he is now setting his sights on making a mark at the international stage after a successful few years domestically.
In this exclusive interview with SPOGO, Excali speaks about his introduction to esports, switching to Valorant, memorable achievements, overcoming challenges, training regime and his future goals.
Q 1) When were you first introduced to Counter-Strike: Global Offensive and what ultimately made you retire from the game when you played for Entity Gaming?
My friend introduced me to the game Counter Strike 1.6. I played that game casually for a while and then later in 2012 CS:GO was released. I was playing that game the whole day and ultimately I decided to go pro because I was good enough to compete against the best in our region. The game in later stages got stagnant and the competition in our region was not that good compared to any other FPS game which made me lose my interest in CS:GO. And as soon as Valorant was released in the beta version, I knew this is what I want to play, this is where I want to compete to be the best and here I am.
Q 2) What motivated you to switch to Valorant and how easy/difficult was the transition? What is it about the game that you enjoy?
As I mentioned earlier I was slowly losing interest in playing CS:GO because of the game dynamics and also the lack of support from the organisations. My transition was not that difficult because I had clear goals in my mind about Valorant and I kept working for it since day 1. Valorant has all of those strategic aspects, and more thanks to its agents with unique abilities. It's one thing to have flashes and smokes in a fight, and another to have a turret you can deploy or an ice wall you can make to hold map territories.
Q 3) The last few years have been particularly successful for you, since you came first in six different tournaments. What is the most memorable achievement of your career and why?
Dominating other teams throughout the 2020 year was something which no other team has ever done in our region till date. The biggest achievement for me back then was finishing 3rd in an International event (PvP Invitational). My most memorable achievement in my gaming career was when we beat an International team on LAN in Shanghai because that was something no one has done. The support and love we got from the audience was immense. That was the most memorable achievement for now but I'm still here to create more of them in future.
Also read: My aim is to qualify for the Asian Games and win medals: Ankush Singh
Q 4) As an esports athlete in India, what are the various challenges that you have faced in your journey? How did you overcome them?
For me I think my journey was comparatively smooth until I decided to leave my first Valorant team. The following 6-7 months were pretty rough for me and my mental health because of all the trolls and hate I was getting for it but I had to be strong mentally to overcome this. I knew that as soon as I got back to my winning ways, it was all going to fade out slowly. I'm not up there fully, but I'm slowly getting there and with time I think I'll be the best out there again.
Q 5) How do you prepare yourself before a big tournament? What is your training regime like?
Before big tournament matches, I keep my mind fresh first of all because you cannot go into a big match with 10 other things in your mind. I personally think rather than aim and strategize as Valorant is more of a mental game, if you're confident enough no one can beat you. My training regime consists of few deathmatches and training grounds, nothing too special.
Q 6) What are your goals for the future? How do you plan to accomplish them?
My goal is to win an International trophy. And I've been working very hard for it with my teammates and the coach. We have individual sessions with our coach and with the whole team as soon as our practice session ends. We try to be better each day. I think the way we are practising right now, we might be able to achieve that goal sooner or later.