My goal is to be MVP, Top Fragger and win an international trophy for India - Esports athlete Jonathan Amaral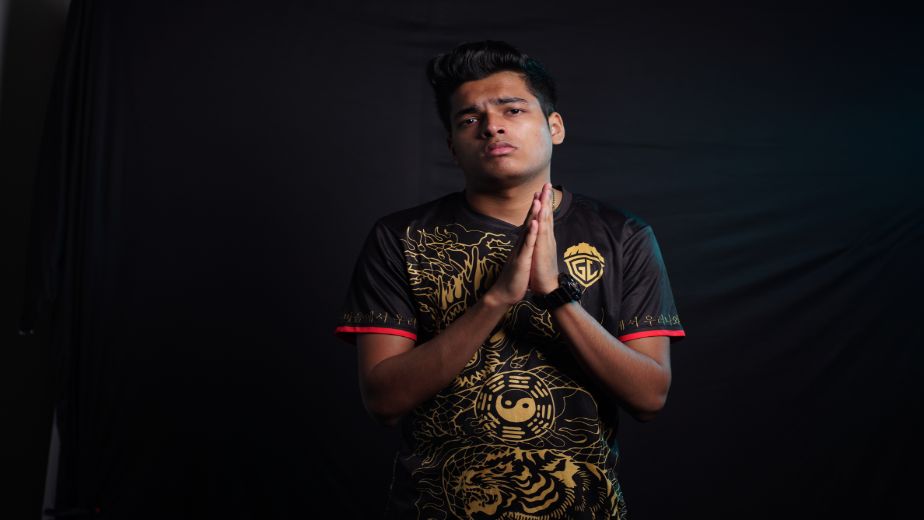 Currently playing for Godlike Esports, Jonathan Amaral is often referred to as India's best player, known for his incredible combat skills which makes him virtually unplayable in close quarter fights. More often than not, Jonathan is found topping the kill leaderboards of various tournaments he competes in and has enjoyed a very successful 2021.
In this exclusive interview with SPOGO, Jonathan Amaral speaks about his journey as an esports athlete, introduction to Godlike Esports, coming first in four tournaments in 2021, overcoming challenges, strengths and weaknesses and future goals.
Q 1) How did your journey in esports begin and what motivated you to pursue it professionally?
I have been playing PUBG/BGMI since the time it was launched and I have a lot of love for this game. I started my journey at Skull Clan. We had participated in a tournament wherein we reached the semi-finals. After that, I met Ghatak. From there I joined Team Entity. We participated in numerous tournaments and won several of them.
As far as motivation goes I have a hunger inside me to become the best player. Even now all my efforts and hard work that I put in are to become the top fragger in all the tournaments and win every trophy possible. Our goal is to win an international trophy and dominate every tournament we participate in.
Q 2) When were you first introduced to Godlike Esports? How has the experience been so far?
I knew about GodLike Esports since the time I was a part of Entity Gaming. Kronten has been our friend for a very long time, we used to meet him at LAN events. Kronten is known for his friendly nature. Since the time I have joined Godlike Esports the experience has been amazing. The vision Kronten has for Esports and the facilities he provides for players is second to none. The experience for the team since joining GodLike Esports has been wonderful.
Q 3) Godlike Esports came first in four different tournaments in 2021, which was the most special achievement for you amongst the tournaments you participated in?
Yes, winning the four tournaments was a good experience for us. We felt euphoric after winning them. But there were a few tournaments where things didn't go as per the plan or as good as we expected them to go. We always try to learn from our mistakes and improve our performances whenever we participate in a new tournament. We play each tournament with the same motivation and dedication.
Also read: Orangutan Elite is an indestructible unit and being In-Game Leader of this team is a huge accomplishment - Dev "Iconic" Kumar
Q 4) How challenging is it to pursue a career in esports in India? How did you overcome any setbacks that you have faced so far?
It can definitely be challenging to enter the esports industry considering the number of players that are trying to enter the industry across several games. Thousands of players are working hard every day to reach the highest level. To become better than the rest, you have to go the extra mile because the competition is never-ending.
Until now, fortunately, there have been no setbacks so far. We know we are doing our best to remain the number 1 team. A setback takes place when our focus and dedication are lost. We always give our 100%. I don't think there are any setbacks or will ever come to us. We are fully motivated for the year 2022 and this year we will try to bring the trophies 'Bolke nahi karke dikhayege '
Q 5) What would you describe as your strengths and weaknesses as an esport athlete? How much do you train in a day to hone your skills?
To be an Esports athlete, if we have to talk about strengths then I would say believing in yourself, keeping confidence that whichever game you play you can be the best if you work hard consistently. Talking about weakness I don't think there is any weakness per se because I believe that weakness is something that happens when things don't go according to your plan - you aren't practicing properly, or aren't focused. These things are considered weaknesses. If you are confident and focused then I don't think there will be any weakness.
Q 6) What are your future goals and aspirations? How do you plan to achieve them?
Everyone is already aware of my future goals. I want to be the MVP, the Top Fragger, and also win an international trophy for India. To achieve it we will put in a lot of effort day and night. We are ready to do our best