Esports should be held in the same regard as other sports - Former esports athlete Sudin Dinesh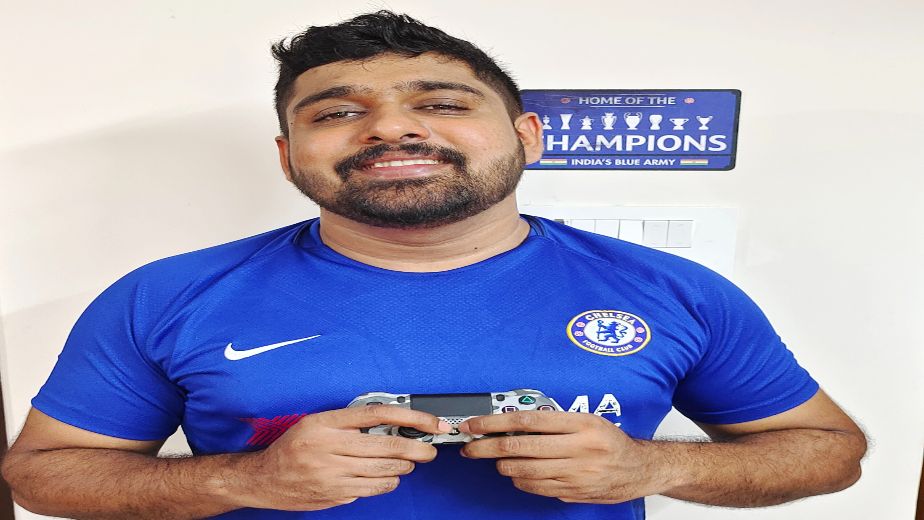 Esports is without a doubt one of the fastest growing sports sectors in India. With the country having a population largely comprised of the youth and combined with the huge smartphone market already prevalent, it's no mystery why the esports industry is going from strength to strength and has experienced tremendous growth in the last few years, particularly during the pandemic.
To know more about esports in India, former esports athlete Mr. Sudin Dinesh who is also an aspiring FIFA esports coach and analyst speaks about the changes he has observed in the industry, challenges faced by esports athletes, taking the industry to a different level in India, his expectations from the Asian Games 2022 and more!
Q 1) You have been in the esports field for a while, what significant changes have you observed about esports in India?
Over the years it has gathered a lot of attraction from the general public which is due to the sudden influx of content creators. Ever since Free Fire and PUBG mobile have come in. I have seen a lot of people getting into these games and now a lot of people are taking interest in watching esports because of it.
Q 2) Life of an esports player is completely different to that of any other sportsman. What kind of distinct challenges does an esports player face?
To be very honest it is very similar to any other sportsman. There is a regular schedule in place and you have to win almost every time. The one major thing that differentiates an esports player from any other athlete is the perception of the people as esports is still a taboo especially in India. People look at esports as just gaming whereas I personally feel that it should be held in the same regard as other sports.
Q 3) According to you, what changes are required to take esports in India to a different level?
We're definitely going on the right track. If I speak particularly about FIFA, they have just started the E-ISL, because of that people and families who watch football can also watch the action on a virtual field. I would like more tournaments to be held and one big change that could happen is that the games can be streamed and uploaded on OTT platforms like Prime Video, Hotstar and Netflix which a lot of people use. If people move from YouTube, Twitch and other streaming platforms to OTT, then there will be a massive boost.
Also read: Our vision is to create a sustainable sporting ecosystem in India - Pranav Marwah, CEO of Marwah Sports
Q 4) The inaugural E-ISL has just started. What is your take on it?
I think all the FIFA fans have been waiting for this ever since the Indian Super League began. Two years ago, the E-Premier League started and since then we have been waiting for the ISL to feature in games like FIFA 22 so that esports players can play E-ISL. Personally I'm very happy and it gives the players the platform to perform and showcase their talent.
Q 5) How much of the current esports success is the result of the pandemic?
I don't think so, the gaming sector was prevalent in the pandemic but if you see games like PUBG, they were quite famous before that. The good thing is that a lot of PUBG mobile users shifted and started playing Valorant PC after the ban on PUBG mobile, in hindsight it not only helped the mobile gaming platform but also the PC gaming platform as well.
Q 6) What are your views about esports being a medal event at the 2022 Asian Games? What are your expectations from the Indian esports contingent participating in that tournament?
I can't say with certainty that India can win a medal as we are still a few years away because I personally feel that we need a lot more exposure towards esports in a bid to continuously perform in the international circuit. For example, Global Esports played an international event and they did really well but they needed to continuously participate in these international tournaments regularly to get more experience. Hopefully the entire country watches Esports during the Asian games and gets more audiences towards the sport.