Whatever I have achieved is because of hard work - Indian domestic cricketer Rahul Singh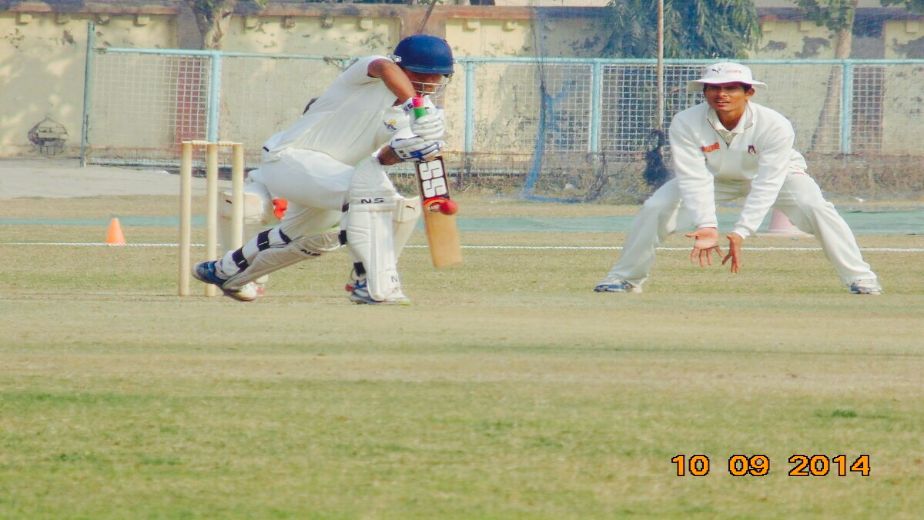 If there's one sport in India that has an extensive domestic involvement throughout the country, it's undoubtedly cricket. The Ranji Trophy, Vijay Hazare Trophy, Duleep Trophy etc have been long-standing platforms for cricketers to impress selectors and make it into the national team. However, with the sheer competition to make it to the next level, domestic cricket remains an underappreciated aspect of the most popular sport in India.
In this exclusive interview with SPOGO, Services cricketer Rahul Singh speaks about his journey in cricket, the players he looked up to growing up, toughest opponents, facing challenges in domestic cricket, getting support from BCCI and state cricket boards and his future goals.
Q 1) How old were you when you first started playing cricket and what got you interested in it?
My father was a wrestler and I too wanted to become like him, but when I was 12 years old I saw some of the boys playing gully cricket which sparked an interest in me. I then joined DAV school in Chandigarh and started playing cricket there.
Q 2) Who was your favourite player growing up and what did you like about him?
Sachin Tendulkar was my favourite player growing up and always used to watch him play. I like the fact that he joined the team at a young age and played many match winning knocks for the country which inspired me even more to play the game.
Q 3) Who is the toughest batsman to get out in the domestic circuit?
In the domestic circuit I have bowled to many greats like Virender Shewag and Gautam Gambhir but for me, getting Shikhar Dhawan out was one of the toughest things to do.
Also read: Premier Handball League is the catalyst to ignite growth of the sport in India: Manu Agrawal, CEO - Bluesport Entertainment
Q 4) You've been playing domestic cricket since 2011, what are some of the challenges you have faced?
Problems are a part and parcel of the game, certain things like staying away from family, living independently, injuries and the most daunting task is when you have to take care of yourself when you're injured. In 2013, I had suffered a hamstring injury as it took me almost a year to recover from that and subsequently I had to miss the whole year of cricket, which affected me a lot mentally.
Q 5) Do domestic cricketers like yourself get adequate support from the BCCI or the state cricket boards?
Boards help us as much as they can from their side. Financially we get a lot of help and we don't have any problems related to the board. Wherever we go to play matches we get good accomodation and have never had a chance to complain. If you play Ranji trophy then financially the player is taken care of which is a very important thing.
Q 6) What are your future ambitions and what steps are you taking to achieve them?
I just finished playing the Syed Mushtaq Ali trophy. Unfortunately we couldn't qualify for the knockouts but my individual performance was good. Next month we have the Vijay Hazare trophy in Jharkhand. Our camp is starting on the 18th in Delhi. We will be working hard as usual and try to qualify for the knockouts. We have the Ranji trophy after that so we'll go step by step trying to do well.
Q 7) What would be your message to our readers?
Ever since I was a child I have worked very hard. Whatever I have achieved is because of my hard work. I now serve the Indian army and play cricket for services. I would like to tell everyone that only hard work can lead to success and nothing else.