Top 5 players to miss out of the T20 World Cup this year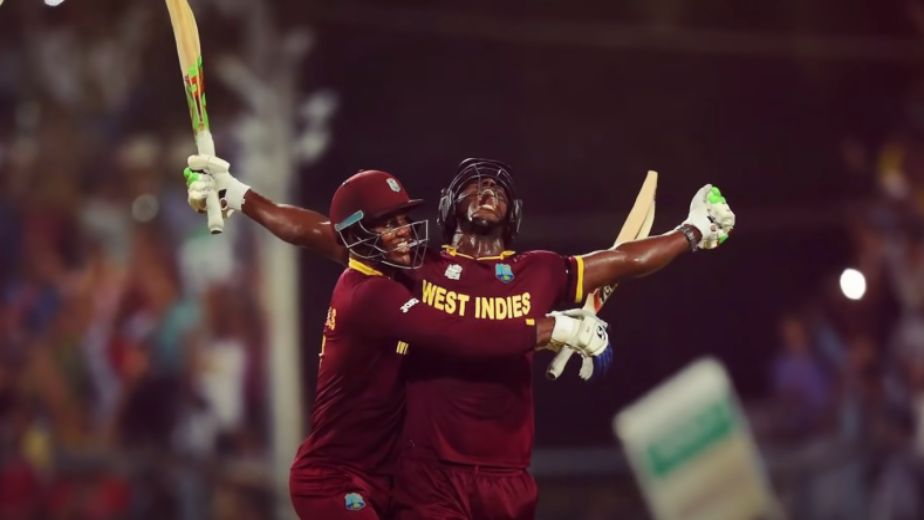 (Cricket news) With the T20 bonanza about to start, there were some unfortunate players to miss out of the World Cup this year. With the teams only allowed to pick a squad of 15 it was up to the respective cricket boards to make these controversial calls. However, there are few players who might count themselves as unlucky not to be in the squads. Let us take a look at the top players who won't be seen in action in this T20 World Cup.
Sunil Narine (West Indies)
One of the most successful bowlers to play the shortest format did not make the cut for the West Indies squad this year. Narine has been in supreme form this season, he picked up 16 wickets for KKR and was one of the main reasons they made a incredible comeback and reached the final. He also had a tremendous CPL but still didn't make into the West Indies squad. Over the years Narine has been called by ICC to remodel his action, he may not be the deadly bowler that he was but now he bowls with a lot of pace which in turn helps him pick up crucial wickets. West Indies made this call keeping in mind his action regulations but they could have used him on these dry UAE pitches, the decision is a bit baffling as West Indies are going into the tournament without a proper spinner.
Faf Du Plessis (South Africa)
This year's second highest run getter in the IPL and man of the match in the final did not make the 15 member squad for South Africa. This season, Faf made an incredible 633 runs for CSK in the IPL, along with that he also scored 277 runs in the CPL. His form before the T20 World Cup was the best among any players but the fact that he is no longer a player under the contract of Cricket South Africa made it difficult for the selectors to choose him, although he made himself available for the World Cup the board decided not to take the risk. Director of Cricket South Africa Graeme Smith said: "When you are working with free agents, you have to come together. You have to find that balance that works for both the team and the free agents. With Faf in particular, we struggled to find that balance,"
Ben Stokes (England)
One of the finest all rounders in the world will miss out on this year's T20 World Cup as he continues his indefinite break from cricket to prioritise his mental health. Having Stokes in your team is a captain's dream as he has played 148 T20 matches, Stokes has scored 2865 runs and picked 86 wickets. In recent times Stokes has arguably been the best player for England, he single handedly led them to the 2019 World Cup and has won numerous matches with the ball as well as the bat. The option of having Stokes is a luxury as he can bat anywhere in the middle order and most importantly he can act as a finisher also, something that the England squad miss and will need to find a solution especially with Eoin Morgan also not in good form.
Jofra Archer (England)
Ever since he made his debut, Jofra Archer has become a household name in the England squad in all three formats. An elbow injury has meant that Jofra Archer will not only be out of action from the T20 World Cup but also the Ashes series. Archer is taking an extended break from cricket to take care of his right elbow which has suffered due to a recurrence stress fracture. In 2020 Archer was the most valuable player in IPL after he had picked 20 wickets as well as scored some crucial runs in the end to showcase his skillset, Archer has also claimed 153 wickets at an average of 22.52 and a strike rate of 17.60. His maturity in the sport defies his age which will be severely missed by England.
Also read: Are India out and out favourites to win the ICC Men's T-20 World Cup?
Yuzvendra Chahal (India)
Another unfortunate spinner not to make the Indian squad was Chahal as the selectors preferred Rahul Chahar over him. Chahal too was in unbelievable form in the IPL, picking up 18 wickets in 15 matches but the team selectors opted not to take him even with all the experience he has over Chahar. Chahal has taken 202 wickets in his IPL and T20I career combined at an average of 23.22, and an economy of 7.82. Chahar on the other hand, has 50 IPL + T20I wickets at an average of 25.08, and an economy of 7.46. The reason they didn't was later clarified by Virat Kohli saying, "It was a challenging call but we decided to back Rahul Chahar for a reason that he has bowled amazingly well in the last couple of seasons and a guy who bowls with pace".