Shauna Kavanagh determined to make her mark in series against Zimbabwe after returning from illness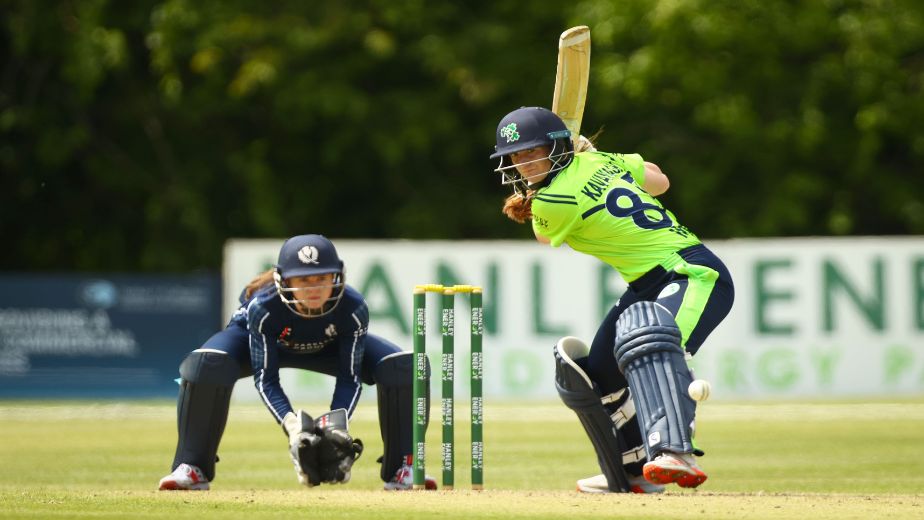 (Cricket news) The Ireland Women's Cricket team have arrived in Zimbabwe to begin a four-match One-Day International series. Shauna Kavanagh has amassed 90 caps for Ireland was forced to miss out on the recent ICC Women's T20 World Cup Europe Qualifier but has now recovered and is raring to go.
In a press release by Cricket Ireland, Kavanagh said "Zimbabwe is a great place to play cricket and the welcome has been brilliant. A few players in the squad have been here before so know what to expect, but for most, it's a new experience."
"We have been training at Harare Sports Club, which is where we will play all four games, and the facilities are great. We have had access to everything we need to make sure we're as well prepared as we can be."
"Personally, I have positive memories of playing cricket here in Zimbabwe, and that will certainly give me confidence heading into this series. It was very tough missing out on the T20 World Cup Europe qualifiers in La Manga at the end of August, so I am really excited to be playing cricket again - and hopefully spending lots of time in the middle."
"Conditions have been great, and they look good wickets that we'll be playing on. It's warm - around 25-30 degrees – but that's a nice temperature to be playing cricket in."
"Everyone in the squad has recovered from the travel here and are fit and ready to go, which is brilliant as it means we have all 15 players to select from. Every one of us knows that this series is an opportunity to put their hand up and contend for a spot in the World Cup qualifying squad next month."
THE SQUAD
Laura Delany (captain), Zara Craig, Georgina Dempsey, Sarah Forbes, Amy Hunter, Shauna Kavanagh, Gaby Lewis, Sophie MacMahon, Jane Maguire, Cara Murray, Leah Paul, Orla Prendergast, Celeste Raack, Rebecca Stokell, Mary Waldron.
THE FIXTURES
5 October 2021: Zimbabwe Women v Ireland Women – 1st ODI (Harare Sports Club)
7 October 2021: Zimbabwe Women v Ireland Women – 2nd ODI (Harare Sports Club)
9 October 2021: Zimbabwe Women v Ireland Women – 3rd ODI (Harare Sports Club)
11 October 2021: Zimbabwe Women v Ireland Women – 4th ODI (Harare Sports Club)
Also read: Ireland cricketer Ben White enjoying cricket preparations ahead of Men's T20 World Cup