My aim is to achieve small targets and help my team in every possible way - Indian cricketer Shubham Ranjane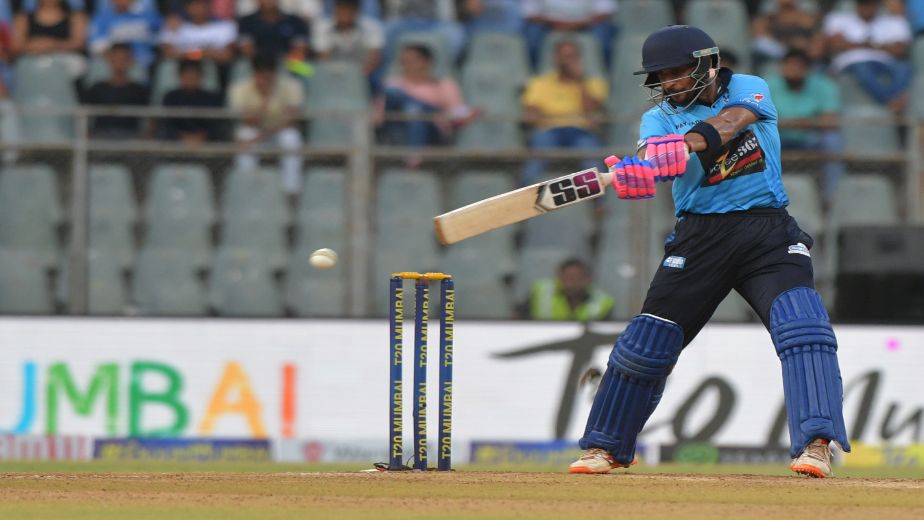 Living up to a legacy is an especially challenging task as comparisons are inevitable and for many, it might be a case of having some big shoes to fill. For Shubham Ranjane, following in his grandfather and father's footsteps to become a cricketer was a natural decision and the 27 year old has since played for Mumbai in the Ranji Trophy, Rajasthan Royals in the Indian Premier League and Goa.
In this exclusive interview with SPOGO, Shubham Ranjane speaks about the influence of his cricketing family, leaving Mumbai for Goa, playing for Rajasthan Royals alongside Jofra Archer and Ben Stokes, advice to aspiring cricketers and his future goals.
Q1) Tell us about your cricketing journey, who inspired you to become a cricketer and what made you pursue it professionally?
I'm a third generation cricketer as my grandfather and father were also involved in the sport and both of them have been very inspirational in my life. I started my journey when I was six years old when I used to go for my fathers games. I used to practice with him with tennis balls and gradually I transitioned to leather balls and at the age of nine I played U-13 cricket. Watching my father play inspired me and since he was a bowler I also started as a bowler and watching him closely, playing with him helped me gain interest in cricket.
Q2) What was your thinking behind leaving Mumbai for Goa? How has the experience been playing for Goa compared to Mumbai?
As everyone knows that Mumbai is a big state and it was really amazing to play for Mumbai as it was a prestigious experience. Leaving Mumbai was a very difficult decision that hurt a lot. In the end opportunities matter a lot and there were very few opportunities for me in Mumbai as there were 7-8 international cricketers. I felt that I needed more opportunities which is exactly what I got with Goa. The experience of playing for Goa has been great. We're looking forward to the Ranji trophy now as we are done with the other two formats. It was a great campaign with the lads and there is still room for improvement as a team. Playing for Mumbai was different because sharing the dressing room with so many international players was a great learning experience. Watching them train hard and play with intensity on the field taught me a lot about the game.
Q3) How was your experience with Rajasthan Royals in the IPL? What did you learn playing alongside the likes of Jofra Archer and Ben Stokes?
The IPL was a great exposure for me. It was a life changing moment just going into an international level of cricket. I went from watching them on T.V and then training alongside them. Sharing the dressing room with them and learning from superstars. I learnt about how to instantly switch on when entering a field. Their mindset is different from ours. The quality of cricket they have been playing shows their character. Facing Ben and Jofra in the nets is something on another level.
Also read: I am 100% committed to doing my best at the Vijay Hazare Trophy - Indian cricketer Yash Nahar
Q5) What advice would you like to give to the young and aspiring cricketers of our country?
I would like to tell the youngsters to work hard and never lose hope even in the bad days. It is also important to improve on your skills and come back stronger while being focused and determined.
Q6) What are your future goals and ambitions? How do you plan to achieve them?
I would like to be in the moment and give my 100 percent in every game. I try to achieve small targets and help my team in every possible way in bowling and batting. One more goal is to do something extraordinary in my debut for team India.