Ireland women cricket team beat Scotland by 6 wickets to win the finals, winning T20 series by 3-1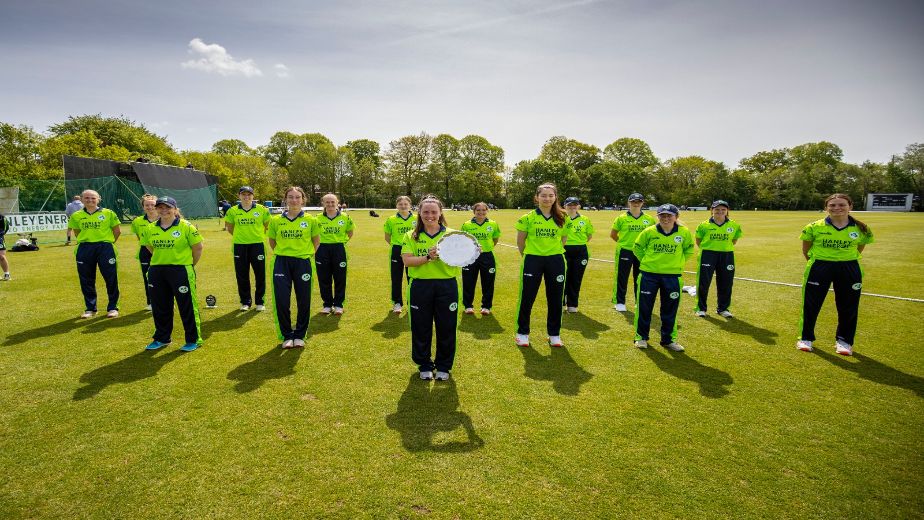 Ireland Women finished the series in style with a 3-1 win over Scotland at Stormont thanks to Gaby Lewis displaying a Player of the Match performance and Leah Paul with a Player of the Series performance.
Lewis registered her second score above 40 in the series, scoring 49 runs in 40 balls and finished as the top scorer in the series with 116 runs, scoring an average of 29 and a strike rate of 116.
Captain Laura Delaney took Ireland to the brink of victory by scoring 27 runs off 23 balls but fell short due to an LBW dismissal. Shauna Kavanagh wrapped up the 6 wicket victory by powering the last two balls to the boundary.
While Scotland put up a fighting display, Sarah Bryce and Ellen Watson were dismissed early by Ava Canning and Orla Prendergast. Kartherine Bryce scored an impressive 22 runs from 21 balls, scoring two fours and a six but was eventually dismissed by Leah Paul.
Paul's 10th over significantly turned the tide in Ireland's favor as she claimed three wickets in four balls and finished the series with nine wickets at an impressive average of 4.44. Scotland lost two more wickets in the 13th over but Megan McColl salvaged the innings with 30* runs from 29 balls to register 99-7 in 20 overs.
MATCH SUMMARY
Ireland Women v Scotland Women, 4th Match, Belfast, 27 May 2021
Scotland 99-7 (20 overs; M McColl 30*; L Paul 3-12)
Ireland 101-4 (13.5 overs; G Lewis 49, L Delany 27; K Bryce 2-23)
Ireland Women won by 6 wickets (Ireland win the series 3-1)